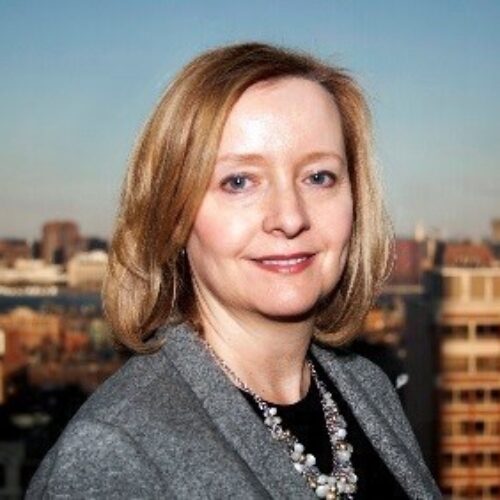 Shannon Urban
Shannon Urban is a Managing Director in the Risk Advisory Services practice of Ernst & Young LLP in Boston. She is a Certified Internal Auditor and holds the Certification in Risk Management Assurance. She has 25 years of experience in internal audit, internal controls and SOX, enterprise risk assessment, and control design and assessment. She specializes in assisting organizations to understand and assess risks within their operations, assessing the design of processes and controls, and providing tailored solutions, as well as assessing and embedding leading practices in internal audit.
Shannon recently served as the Internal Audit and Internal Controls Competency Leader for the Northeast region for EY, and leads Risk Advisory, internal audit and internal controls engagements at several clients in the Northeast area in the government, healthcare, education, consumer products, technology and life sciences industry sectors.
In a prior role with EY, Shannon led an effort to refresh the firm's internal audit methodology, training and knowledge platforms. She led the efforts to update the firm's global co-sourcing methodology, and create approaches for conducting IA Diagnostics and IIA Quality assessments (QAR). These methodologies are now used by all EY IA practitioners globally. She also developed several core training modules on internal audit methodologies and approaches that are part of EY's core staff and senior training curriculum.
Shannon began her career in the financial services industry, and held internal audit roles at Citizens Bank, State Street, and Fidelity Investments.
She holds a BA from Boston University and an MBA from Bryant University.
She has been an active volunteer leader with the Institute of Internal Auditors (IIA) for many years beginning in 1999. She most recently was a member of the Executive Committee of the Global Board of Directors for the IIA and served as Vice Chair of Professional Guidance where she oversaw all guidance issued by the IIA. She previously served as Chair of the North American Board, a past president of the Greater Boston Chapter, and a member of the Global Audit Committee for the IIA. Shannon also actively supports the IIA's North American Advocacy agenda in promoting the value of internal auditing with key stakeholders and legislators. She is currently a member of the IIA working group focused on refreshing the Three Lines of Defense model.