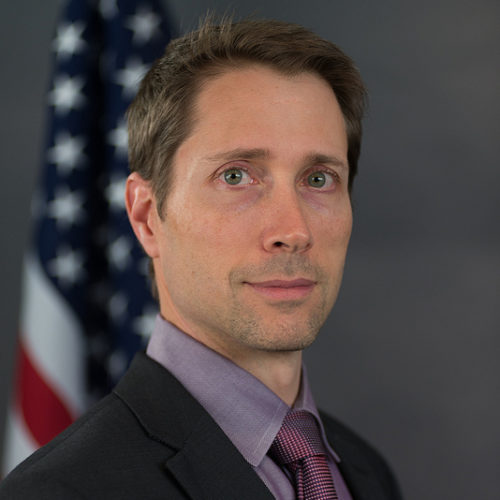 Scott W. Bauguess
Dr. Bauguess is Deputy Chief Economist of the U.S. Securities and Exchange Commission and Deputy Director for the Division of Economic and Risk Analysis.
Dr. Bauguess oversees the Division's risk assessment and data-driven, predictive analytics development, designed to detect fraud and misconduct in the Commission's investigation and examination programs, specifically in the areas of corporate issuers, investment advisers, and asset managers.  He also leads some of the most important data-related issues currently facing the Commission, including those involving data collection and analysis, and standards and structuring.  He oversees the business management of the SEC's Tips, Complaints, and Referrals (TCR) system, which was launched in 2010 to accelerate the detection of market misconduct.  His service has also included directing the Commission's economic analyses in recommendations to the Commission to enact federal rules related to corporate disclosure and governance, accounting standards, structured finance, and OTC derivatives.
Dr. Bauguess joined the SEC in 2007 from Texas Tech University where he was on faculty in the College of Business, and taught graduate courses in corporate financial policy at George Washington University.  Dr. Bauguess received his Ph.D. in Finance from Arizona State University in 2004.  He also holds a B.S. and M.S. in Electrical Engineering and prior to his doctoral studies spent six years working as an engineer in the high tech industry.