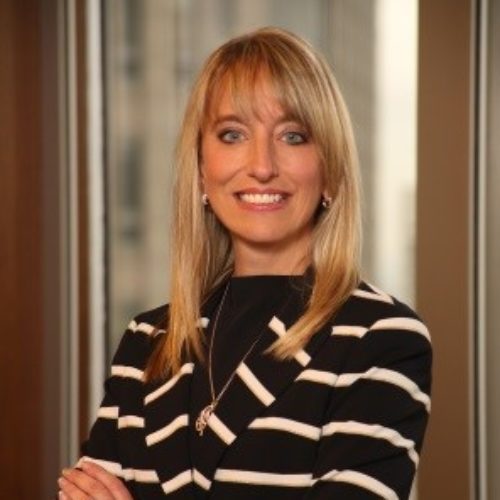 Sandra O'Connor
Sandie O'Connor is the Chief Regulatory Affairs Officer for JPMorgan Chase & Co. She also serves on firmwide governance committees and chairs the JPMorgan Chase Foundation Investment Committee.
As Chief Regulatory Affairs Officer, O'Connor sets the firm's comprehensive regulatory strategy and leads engagement with G-20 international standard setters, regulators and policymakers regarding evolving regulation and legislation. She provides meaningful perspective on the impact of evolving financial stability regulation on clients, business activities and economic growth using quantitative analysis and a deep understanding of capital flows, balance sheets and market liquidity. She is also a thought leader on emerging areas of policy, including cybersecurity, fintech, data use and privacy, creating focus, building common understanding and driving for collaborative solutions.
O'Connor joined J.P. Morgan in 1988 and has held several key executive positions. Most recently, she was Treasurer of JPMorgan Chase, where she managed the firm's capital, balance sheet, liquidity and funding strategy and positions, as well as the firm's rating agency relationships and corporate insurance activities.
O'Connor serves on the boards of several industry trade associations, including SIFMA and as Chair of the Global Financial Markets Association. She also serves as the chair of the Federal Reserve's Alternative Reference Rates Committee, member of the Treasury Markets Practitioners Group and Chair of an Advisory Committee of the Salzburg Global Seminar.
In addition to her work, O'Connor also serves as Vice Chair of the Board of Directors of the YMCA of Greater New York and Chair of its Development Committee.