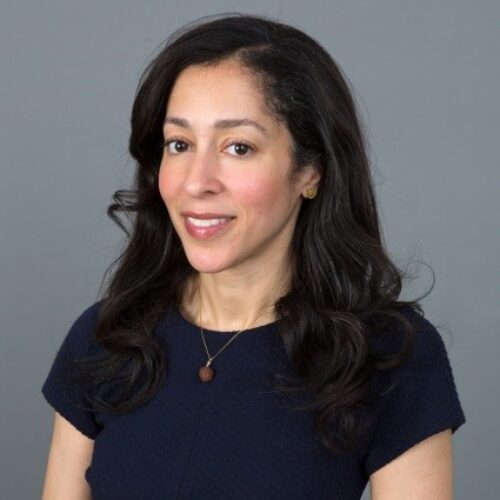 Rachael Akohonae
As a Managing Director for BNP Paribas, a Fortune 500 leader in global banking and financial services, Rachael focuses on legal advice and counseling for senior executives in the businesses and in Human Resources, as well as managing complex employment litigation and arbitrations on a local and global platform. She also has a particular focus on HR risk audit and compliance measures, and additionally has spearheaded many internal initiatives on the advancement of women, including a global women's leadership program and collaborations with the United Nations on women's empowerment. She is also chaired the bank's Diversity Council for seven years.
Prior to joining BNP Paribas, Rachael served as in-house counsel at Advance Publications, as a legal associate at two major law firms, and served a two-year appointment to the United States Equal Employment Opportunity Commission, where she investigated and enforced federal anti-discrimination laws.
Rachael received her Bachelor's degree, magna cum laude, from University of California, Los Angeles, her law degree from Boalt Hall, University of California at Berkeley, and is admitted to practice law in New York, New Jersey, and California. She is a member of the Minority Corporate Counsel Association and Corporate Counsel Women of Color.