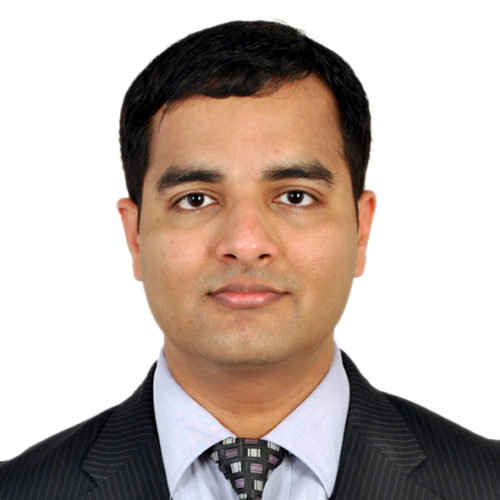 Prashant Modani
Prashant Modani is a Vice President at Broadridge.  He is part of the Corporate Audit team since October 2011, and is responsible for leading operations and integrated audits across our offices in North America, Europe and Asia.  He leads a diverse group of high-energy audit professionals in United States and India to enable them to deliver enhanced valued to all stakeholders.  He, along with the head of Corporate Audit, created an India-based Center of Excellence, to develop and execute audit strategies for risks emerging from adoption of new technologies.
Prior to joining Broadridge, he has 12 years of experience in Banking, Consulting and Risk Management.  At Protiviti, he led various Internal Audits, Risk and Business Consulting projects across various industries in Asia, North America, Europe and Africa.  He worked closely with Protiviti's global leadership team and executive committee members for various strategic initiatives like development of an overarching consulting methodology, train-the-trainer sessions across all offices in the world, and setting up an offshore knowledge center in India. Before that, he worked in Operations at Citibank N.A. and helped set up outsourced operations for his teams "ground-up" both as a third-party set-up (Citibank to e-Serve, now part of TCS during 2004-2005) and captive set-up (Ameriprise Financial 2006-2007).
He is a  Certified Financial Analyst (CFA), Financial Risk Manager (FRM), Certified Information Security Auditor (CISA), Chartered Accountant (India), Certified Fraud Examiner (CFE) and FINRA Series 7.