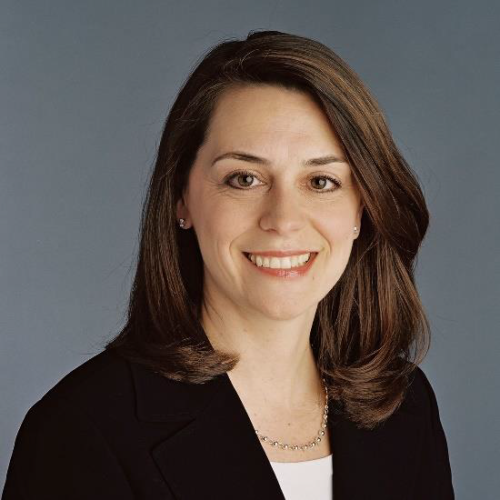 Nadine Bates
Nadine J. Bates is Fannie Mae's Senior Vice President and Treasurer. She reports to the Executive Vice President and Chief Financial Officer. As treasurer, Nadine is responsible for creating and executing Fannie Mae's liquidity strategy, including oversight of debt issuance, liability management, and liquidity management. Other responsibilities include trading activities that provide liquidity to the mortgage market as well as interest rate hedging. In addition to her role as the company's treasurer, Nadine maintains relationships with key stakeholders including global institutional investors and broker-dealers through her Securities Marketing Team and leads the development of business and technology initiatives for Treasury in Capital Markets. Nadine led the company in developing its broker-dealer diversity program, for which she continues to provide strategic vision and expand business opportunities with these partners. She also continues to manage and direct the financial stress testing activities for the corporation.
Bates represents Fannie Mae on the Federal Reserve's Alternative Reference Rates Committee, a group convened by the Board of Governors of the Federal Reserve System and the Federal Reserve Bank of New York to support the development of alternative interest rate benchmarks in the financial markets.
Nadine received the HousingWire Women of Influence Award for 2017. This award recognizes women of influence in the mortgage finance industry by encouraging and celebrating female leadership.
Experience: Previously, Nadine was Vice President and Assistant Treasurer, and was responsible for execution of Fannie Mae's short- and long-term funding programs and execution of derivative transactions. She was also Vice President – Liability Funding, with responsibility for issuance of debt to fund the company's balance sheet, and for active management of outstanding debt stock through the application of sophisticated liability management tools. Nadine joined Fannie Mae in 1988 and has held numerous trading roles across mortgage, funding, and derivatives products.
Education: Nadine has a bachelor of science in finance from the University of Virginia, McIntire School of Commerce.