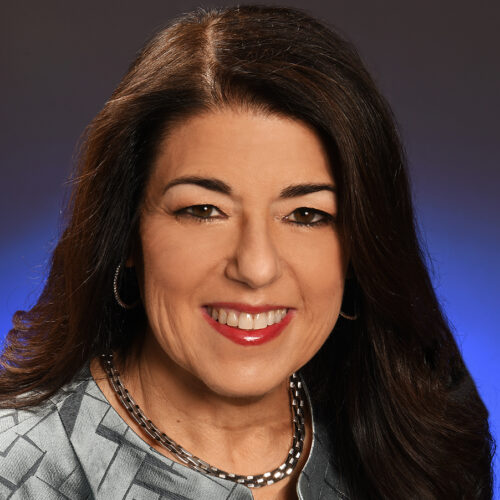 Melanie Lubin
Melanie Senter Lubin joined the Maryland Division of Securities within the Office of the Maryland Attorney General early in her career and was appointed Maryland Securities Commissioner in 1998.
Throughout her years as a Maryland securities regulator, Commissioner Lubin has also held numerous leadership positions with the North American Securities Administrators Association (NASAA).
Commissioner Lubin began serving her term as President of NASAA in September 2021. Prior to her NASAA presidency, Lubin has served on the NASAA Board of Directors as a Director, Secretary, and Treasurer, and has chaired  the organization's Central Registration Depository/Investment Adviser Registration Depository Steering Committee, as well as  the Investment Adviser Section Committee and the Corporation Finance Section Committee.  Commissioner Lubin has also served on various NASAA committees including the Federal Legislation Committee, Senior Issues/Diminished Capacity Committee, Electronic Filing Depository Steering Committee, and Regulation Best Interest Implementation Committee.
In 2015, Commissioner Lubin was appointed by NASAA's Board to serve as the association's representative to the Financial Stability Oversight Council. She has also represented NASAA in testimony before the U.S. House Financial Services Committee. In these roles, she has helped shape NASAA's approach to a broad range of regulatory issues important to America's capital markets and retail investors.
Commissioner Lubin was the first recipient of NASAA's Investment Adviser Distinguished Service Award and in May 2006 received NASAA's Blue Sky Cube, the top honor that the association awards.
Commissioner Lubin has published articles in The Investment Lawyer, the Law Library Journal, MICPEL securities law course books, the ABA's State Regulation of Securities Newsletter, and other legal and business publications. Commissioner Lubin is a frequent speaker at local and national business and professional meetings, has appeared on CNN, Wall Street Week, and Fox News on states' regulation of investment advisers and financial planners, and has testified as an expert in several cases involving state regulation of securities. Commissioner Lubin is a graduate of the University of Maryland, and she earned her law degree from the University of Baltimore School of Law.
About NASAA:
Formed in 1919, NASAA is a nonprofit association of state, provincial and territorial securities regulators in the United States, Canada and Mexico. NASAA has 67 members, including the securities regulators in all 50 states, the District of Columbia, Puerto Rico, and the U.S. Virgin Islands with a shared mission of protecting investors from fraud and abuse in the offer and sale of securities. For information, visit: www.nasaa.org.