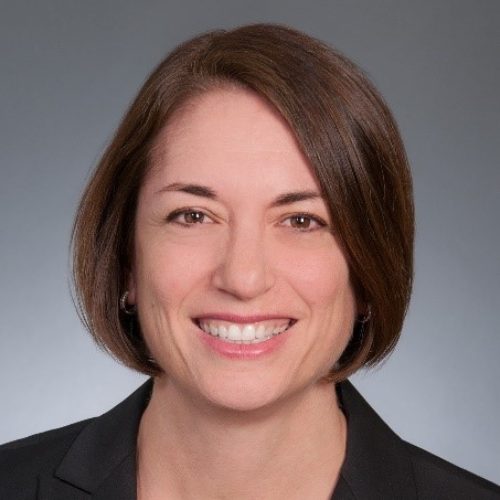 Maura Walsh
Maura Walsh is a portfolio manager in the Fixed Income division at Fidelity Investments. Fidelity Investments is a leading provider of investment management, retirement planning, portfolio guidance, brokerage, benefits outsourcing, and other financial products and services to more than 26 million individuals, institutions, and financial intermediaries.
In this role, Ms. Walsh manages Fidelity Money Market Fund and Fidelity Treasury Only Money Market Fund. She also co-manages Fidelity Conservative Income Bond Fund, Fidelity Flex Conservative Income Bond Fund, Fidelity Investments Money Market (FIMM) Prime Money Market Portfolio, FIMM Prime Reserves Portfolio, FIMM Treasury Only Fund, Ocean State Investment Pool, and North Carolina Capital Management Trust – Government and Term Portfolios.
Prior to assuming her current portfolio management responsibilities, Ms. Walsh managed Fidelity Series Government Money Market Fund. Previously, she was a trader on the taxable money market desk and a client service representative for Fidelity Investments Institutional Services Company.
Before joining Fidelity, Ms. Walsh was a trust assistant at Fiduciary Trust Company (FTC). She has been in the financial industry since 1992.
Ms. Walsh earned her Bachelor of Arts degree in mathematics from the College of the Holy Cross. She is a CFA® charter holder.