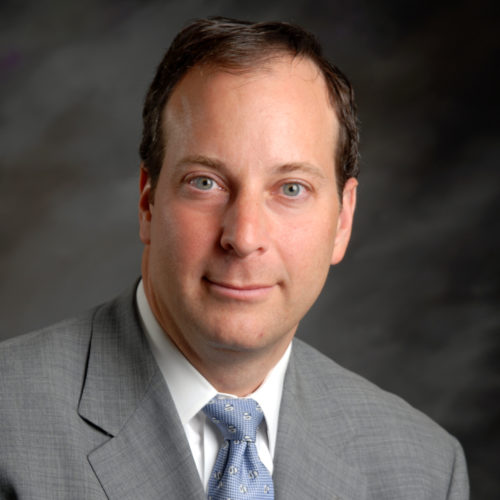 Lawrence Rosenberg
During his 29 years with Deloitte, Larry Rosenberg has served a diverse range of clients, including global investment banks, retail brokerage companies, financial market utilities, technology firms, global commodities, and financial trading organizations. He also has leveraged his service in the financial markets to serve vital industry organizations in technology and financial market utilities. These assignments, complemented by his leadership of our national securities audit practice since 2008, have provided him with exposure to all aspects of the industry and help provide Larry with a broad financial services background and deep engagement with our clients and teams around the globe.
After serving several years in Deloitte's capital markets group focused on advising buy- and sell-side organisations in operations and regulatory areas, Larry joined the Morgan Stanley team in 1997 at the time of its merger with Dean Witter. He was one of the leaders for the first years of Morgan Stanley's transition to Deloitte prior to the merger. His focus was on the global institutional securities businesses, and he led our global service team until his rotation in 2007. In the mid-2000s, Larry concurrently led our services to Sempra Energy's global trading operations. His ability to serve these clients was built on the prior decade he spent serving Merrill Lynch, Prudential, and other retail wealth management and capital markets organizations.
Building on his institutional experience, Larry led our services to Broadridge Financial Solutions, a public company that is the technology provider for many large buy- and sell-side financial institutions for both sales and trading technology, as well as proxy voting.
Larry currently leads our services to Leucadia National and The Depository Trust & Clearing Corporation (DTCC) and holds advisory partner and technical review roles for Interactive Brokers and Moelis. His work with Leucadia National and one of its subsidiaries, Jefferies Group as well as DTCC complements his experience in market structure gained from serving Broadridge and other market participants. His work with LPL and Interactive Brokers has enabled Larry to build on his wealth management experience.
He has also increased his role in Deloitte's quality control function in banking, performing engagement quality reviews for the U.S. businesses of two global European banks, Banco Santander and Royal Bank of Scotland. Today, Larry continues to lead our national securities audit practice. He is Deloitte's representative on the Securities Industry and Financial Markets Association (SIFMA) and serves as a board member for SIFMA's financial management division.