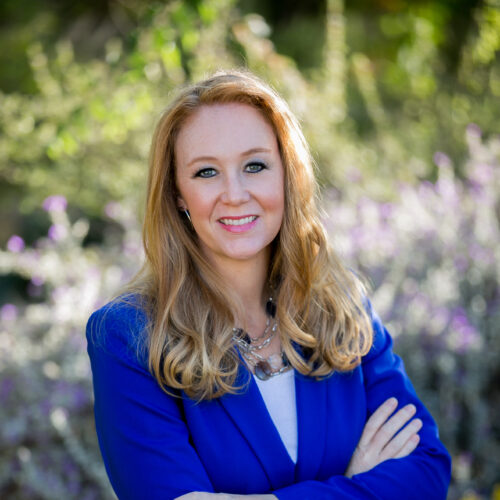 Kristy McGee
As the founding member of the Heritage Group of Raymond James, Kristy built a practice with the understanding that retirement planning means more than providing her clients with investment advice. It means helping them maintain the financial independence they've worked their entire lives to achieve. It means striving to ensure that they have the means to pursue what's most important to them. And it means understanding her clients as individuals with unique goals, values and circumstances that determine the strategies she develops on their behalf.
Prior to joining Raymond James with her team in 2016, Kristy served for 15 years as a first vice president and senior portfolio manager with Morgan Stanley. She earned her bachelor's degree in finance from the University of Texas at El Paso, where she was president for the Alpha Lambda Delta (ALD) National Honor Society and part of the women's fraternity Zeta Tau Alpha. Kristy holds her Series 7, 66, and life, health and variable annuities licenses and is a licensed Chartered Retirement Planning Counselor® (CRPC).
Kristy was always taught that you must give in order to receive, so she strives to give back to her community by volunteering her time to several organizations. She is a member of the Junior League of El Paso, a fundraiser for the Alzheimer's Association and an active supporter and for Junior Achievement.
Kristy was chosen as a 2017 mentor in the Raymond James Registered Associate Mentoring Program (RAMP). This program makes it possible for associates in branch support roles to take on greater responsibility within their teams, and assists them in identifying the right career path, taking strides toward becoming financial advisors themselves. In 2017, Kristy was nominated for the Raymond James's inaugural Women of Distinction Award.* Kristy is a lifelong resident of El Paso, where she currently makes her home with her husband, Michael, and their children: Alexandria, Michael, Samantha, Allison and Kate and baby Bobby due in May. Kristy's most beloved hobbies include spending time with her children, sailing with her husband, cooking and hiking with her three dogs.
*The Woman of Distinction Award is designed to recognize a woman advisor that has served as a role-model to other advisors or service associates in her branch or the industry. Through mentoring and coaching, she's supported the professional growth of women by sharing her experiences, knowledge, ideas and feedback. In addition to these qualities, nominations should also include a woman who is actively involved in her community through volunteer hours, and board participation. Requalification is required annually. The ranking may not be representative of any one client's experience, is not an endorsement, and is not indicative of advisor's future performance. No fee is paid in exchange for this award/rating.