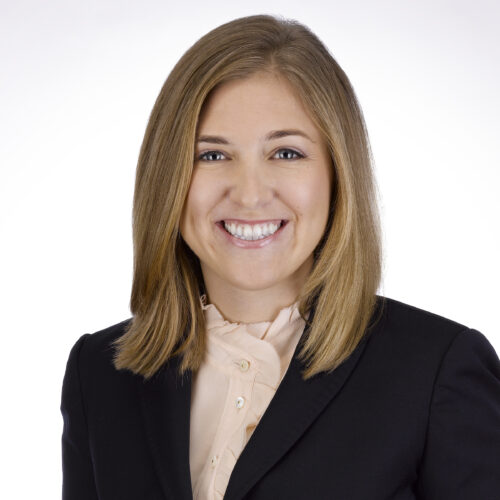 Kristin Boyd
Kristin Boyd joined Credit Suisse in 2005 and is currently Director in the Global Markets division.  She has been a member of the US Equity Derivatives Sales Team for over 12 years and is responsible for delivering the full suite of vanilla and structured equity derivative solutions to a global client base.  Kristin covers a mix of investor types, including hedge funds, asset managers, pensions, and sovereign wealth funds.  Over the years she has helped numerous new users of both OTC and listed derivatives products to onboard the product, including understanding how options can fit into a portfolio strategy, operations and documentations, and how to source trade liquidity.
Kristin graduated Magna Cum Laude from the University of Notre Dame with a BA in Finance in 2005.  She received the CFA charterholder designation in 2009, and was named to Forbes 30 Under 30 List for Finance in 2011.  In addition to her client coverage responsibilities at the office Kristin is the Notre Dame Alumni Recruiting Team Lead for Global Markets, and is responsible for mentoring and training of junior employees within Equity Derivatives Flow Sales.  Kristin recently spoke on a panel at the CBOE RMC Europe Conference titled "Sourcing Liquidity in Index Option Markets".
Kristin has been an active volunteer within New York City Catholic elementary schools since 2006.  She currently chairs the board of St. Ann, The Personal School.  St. Ann is a PreK – 8th grade school in East Harlem.  The school is classified as inner-city; all students receive free lunch and most receive substantial need-based tuition assistance.  Within her role as board chair she gives regular talks for the Credit Suisse Foundation on non-profit leadership and how to enhance professional skills through board service.
Kristin was born in Indianapolis and currently resides in the West Village in Manhattan.