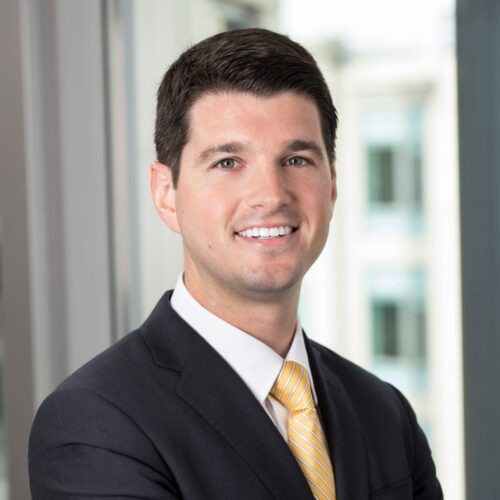 Kevin Toomey
Kevin Toomey represents banks and nonbank financial services companies, along with their boards of directors, executives, and senior management, in a wide range of enforcement, regulatory, compliance, and governance matters before the federal and state banking agencies, Department of Justice, CFPB, FinCEN, and OFAC. Mr. Toomey regularly represents clients in investigative proceedings, including navigating internal and government investigations, and advises clients on issues relating to the Bank Secrecy Act and anti-money laundering requirements, consumer protection, the Dodd-Frank Wall Street Reform and Consumer Protection Act, and state and federal banking laws and regulations.
Mr. Toomey also has significant experience counseling financial institutions on an array of corporate, securities, and transactional matters, including mergers and acquisitions, public and private securities offerings, and corporate reorganizations.
While attending law school, Mr. Toomey worked in the Enforcement Section of the FDIC, the Executive Office for US Attorneys at DOJ, and the US Attorney's Office for the District of Columbia.