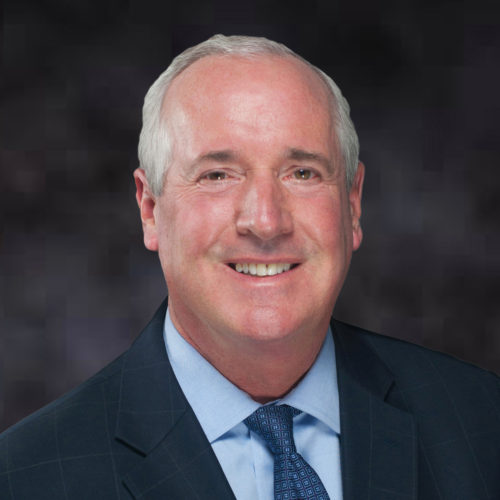 Jack McNamara
Since mid-2009, Jack has been a Managing Director in the Internal Audit Division of the Bank of New York Mellon, based in New York City. He is a Deputy Chief Auditor
and has global audit responsibilities for Investments Services, comprised of seven business lines: Asset Servicing, Corporate Trust, Depositary Receipts, Pershing, Broker Dealer Services, Markets and Global Client Management/Credit Services. He is also responsible for the Latin America region and oversight of the CIBC Mellon joint venture based in Toronto. He reports directly to the Chief Audit Executive. In this capacity, Jack is responsible for developing audit strategy, setting strategic direction, overseeing execution, and ensuring the overall quality of the audit processes and services for the businesses that he covers. Jack manages a dedicated team of approximately 45 auditors based in the U.S. and Brazil, and has matrix responsibility for a further 80+ auditors dispersed across Europe, Asia Pacific, and Canada.
In achieving these responsibilities, Jack liaises directly with all the global heads of the businesses that he covers, many of which are members of the BNY Mellon Executive
Committee. He regularly attends the senior management committees of those businesses, and often presents to the BNYM Audit Committee of the Board of Directors. Jack is also the Chief Audit Executive for the Global Securities Services Legal Entity, which resides within the Broker Dealer Services business. For nine months during 2017, Jack was seconded out of his Audit role at the request of the CEO and asked to lead a special project related to the remediation of numerous Identity and Access Management challenges facing the bank. He returned to his Audit role effective January 1, 2018.
With over 35 years of professional experience, Jack has held numerous positions in the Financial Services industry. Prior to joining BNY Mellon, Jack worked at Merrill Lynch (ML) for over 12 years, with various leadership roles in the Internal Audit, Compliance, and Risk Management areas. He led the global Technology Audit team for 7 years prior to establishing ML's first Electronic Communications Compliance function. After that, Jack was named the global leader of the Technology Risk Management department which included Information Security, Privacy, Threat Management, Forensics, Incident Response, and oversight responsibilities for SOX compliance and Business Continuity Planning. Before joining ML, Jack was the global head of the Global Markets Technology Audit team at JP Morgan (JPM). Prior to JPM, Jack started his career at Coopers & Lybrand (now part of PwC) where he rose to the level of Senior Manager.
Jack is a member of the Securities Industry and Financial Markets Association (SIFMA) Internal Audit Society (IAS). He is on the Executive Committee of the SIFMA IAS and is the current President-elect. He has previously attained both the Certified Information Systems Auditor (CISA) and Certified Risk and Information Systems Control (CRISC) qualifications. He has a Bachelor of Science degree in Business Management from the University of Bridgeport in Connecticut. Jack has been an adjunct professor at New York University, a frequent presenter at many industry conferences, and attended a number of Harvard Business School seminars. He is also a trained Six Sigma Black Belt.