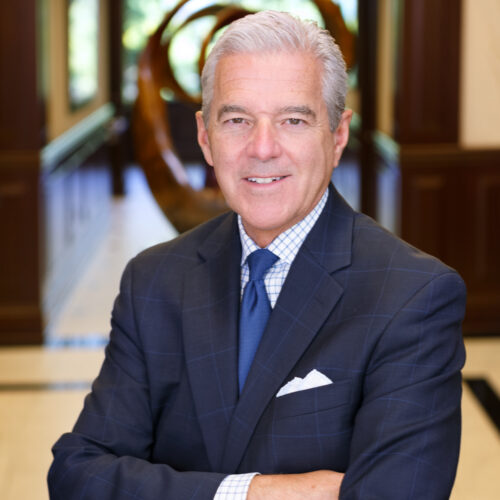 James Rosebush
Mr. Rosebush was trained by Dale Carnegie as well as the 40th President of the United States, Ronald Reagan, known as the GREAT COMMUNICATOR.  He is the author of three books, including the bestseller, TRUE REAGAN which told the inside story of Reagan's personal character, as he explained it to Mr. Rosebush.  His new book is WINNING YOUR AUDIENCE: Delivering Your Message with Confidence.  His column ON LEADERSHIP ran for a year on BusinessInsider.com.  His current column on communication runs on Real Leaders Magazine.  He is the official coach to the Harvard Business Scholl Alumni Association of Washington, DC, has taught at Georgetown and George Washington Universities, and has given hundreds of speeches to audiences in the US and abroad and appeared on many television and radio shows.
Mr. Rosebush served in the Reagan White House as head of the first office of impact investing and philanthropy and as the longest serving chief of staff to First Lady Nancy Reagan.  He was later appointed by the President as US Ambassador to UNESCO. Following his White House assignment he launched an advisory practice, GrowthStrategy, Inc. serving hundreds of corporate clients in finance, technology, and health care, acting as the outsourced chief strategy officer with one goal: to accelerate the growth of the client firm, measured by an increase in sales, revenue, assets under management, earnings, or equity value.
James Rosebush merges the worlds of finance and management with the decisive practice of winning communication.  He believes that content or strategy is useless unless it can be delivered effectively to an intended audience.  He sees the sometimes needless and sudden drop in equity value due to poor communication as redeemable through the acquisition of specific speaking skills and coaching.  That is why, after thirty years of growing financial services organizations, expanding AUM for banks and trust companies, and advising family offices and wealthy families on the complexities of wealth, he launched impactspeakercoach.com.
He believes in what Churchill wrote in his unpublished work, The Scaffolding of Rhetoric, when he said: There is no  more essential skill possessed by so few people as the power of oratory.  Mr. Rosebush has made it his calling to help erase that deficit in communication through his individual coaching and twenty-two point curriculum which has now been used by many corporate leaders, sales people, politicians, entrepreneurs and others.