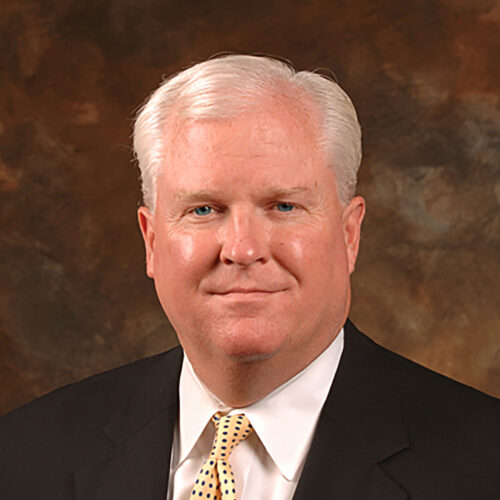 James R. Allen
James Allen has devoted his entire working career to J.J.B. Hilliard, W.L. Lyons, LLC, since joining the firm in 1981. Jim has served as Chairman and Chief Executive Officer of the company since 2004. He also served as President from 2003 to 2017.
Jim is active in the financial services industry and with the Securities Industry and Financial Markets Association, where he currently serves as board chairman.
Jim is involved civically in Louisville, where he is the current Board Chairman of the Jefferson County Public Education Foundation and the 2018 board chair of Greater Louisville, Inc., Louisville's Chamber of Commerce. He is the former Chairman of the Fund for the Arts and he chaired the 2016 Metro United Way Campaign for Greater Louisville.
He also serves on the Advisory Board for the College of Business at the University of Louisville, the Board of Trustees of Bellarmine University, and the Dean's Advisory Council for the Fisher College of Business at The Ohio State University.
In 2018, Jim received the Louisville Forum's Fleur de lis Award after receiving the Women 4 Women Heart of Louisville Award in 2017. He was inducted into the Junior Achievement Kentuckiana Business Hall of Fame in 2015. He received the 2013 Joseph W. Kelly Award, presented annually by the Kentucky Board of Education for support in promoting school improvement. In 2009, Jim was awarded the YMCA Spirit of Louisville Award, and in 2008, he was named the Business First Business Leader of the Year (large-company category).
Jim holds a bachelor's degree in Economics from DePauw University and an MBA in Finance from The Ohio State University. He is also a Chartered Financial Analyst® (CFA).