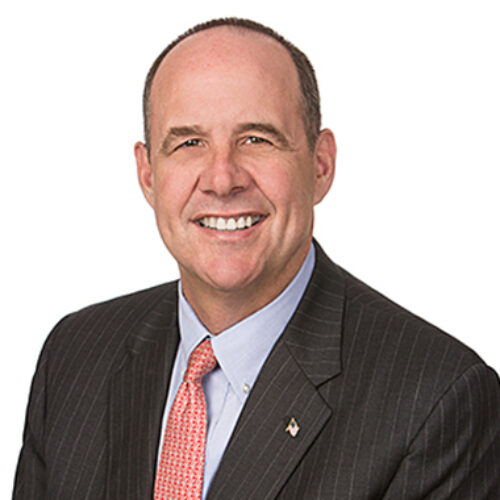 J. Bradley Bennett
J. Bradley Bennett recently re-joined the firm's White Collar Practice after serving as Executive Vice President, Chief of Enforcement, of the Financial Industry Regulatory Authority (FINRA) from January 2011 – January 2017. In that capacity, Mr. Bennett directed investigations and brought formal FINRA disciplinary actions against firms and their associated persons for violations of FINRA rules and federal securities laws.
His tenure at FINRA has been publicly recognized as one in which FINRA brought cases within its experience and responsibility and on a scale of size, sanction and sophistication that can compete with federal regulators, including the U.S. Securities and Exchange Commission (SEC). Under his leadership, the Department's team of 275 attorneys and staff increased the number of both formal actions and bars and expulsions of bad actors by 20%. Financial sanctions increased from $41 million in the year prior to his arrival to $175 million in 2016.
Mr. Bennett's private practice covers SEC and FINRA enforcement proceedings, internal investigations, the Foreign Corrupt Practices Act, shareholder litigationand matters involving all manners of business crimes.
His private practice experience includes representing Fortune 100 issuers in connection with multifaceted high-profile civil and criminal inquiries, representing the office of a senior member of Congress in connection with SEC review of treatment of legislative information, and counseling senior management and boards of directors on governance and compliance obligations under Sarbanes-Oxley.
Mr. Bennett's trial practice has involved the defense of a former general counsel of the Department of the Treasury charged with mail and securities fraud, the defense of civil insider trading charges and several significant trials on behalf of the SEC.
Mr. Bennett started his career at the SEC as a senior attorney in the Division of Enforcement, with responsibility for cases covering all facets of securities law, including accounting, broker-dealer regulation, tender offers and insider trading.