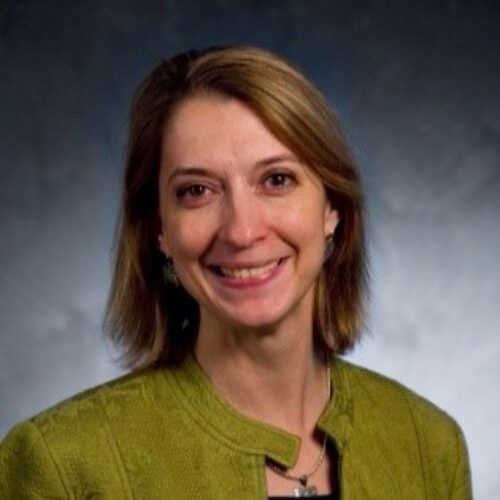 Evamarie Schoenborn
Evamarie Schoenborn serves as the Vice President of Investment Products & Services of Northwestern Mutual Wealth Management and President of Northwestern Mutual Investment Services.
Evamarie is responsible for the investments and product offerings of the Wealth Management division.
Evamarie's career began with American Enterprise Life Insurance Company (AEL), a firm that created customized variable and fixed annuity offerings for banks, third party marketers and broker-dealers. Working for the leader of the firm Evamarie was able to learn the business end-to-end, from pricing and distribution to the technology enabling the customizable chassis.
From there Evamarie went onto a newly created role working in Product Strategy & Implementation for American Express Financial Advisors. In this role Evamarie was responsible for recasting complex compensation programs into industry standard (GDC) for the broker-dealer. Working with actuaries across the investments and insurance organizations Evamarie ensured the new compensation framework was competitive and economically viable from a client, advisor and shareholder perspective.
Having done work spanning both the investments and insurance organization Evamarie's next role was within the Wealth Management division of Ameriprise Financial, working within the non-discretionary advisory program where she was responsible for the product management of the industries largest non-discretionary platform. From there she went on to lead pricing and fees across the broker-dealer product set, took on responsibility for the firms cash management functionality, ownership for capital markets products including pricing and policies, grew the securities based lending programs (margin & pledge) and led the build out of the active/passive third party discretionary managed account offering.
Evamarie's experience spans annuities, brokerage, advisory, securities based lending (margin/pledge), money movement and operations transformations. Evamarie has spent her career advocating on behalf of clients and advisors – bringing the best talent together across large, matrixed organizations to ensure the product/investment offerings are economically viable, compliant and competitive.
Evamarie in her over 20 years of financial services experience has introduced new product offerings, priced a broker-dealer offering, led the response on regulatorily driven change, led operations transformations and developed teams of investment professionals.
In her current role her responsibilities include strategic planning, profit and loss, product development and management. She holds her BS from St. Cloud State University, 1994 and MBA, St. Cloud State University, 1998.