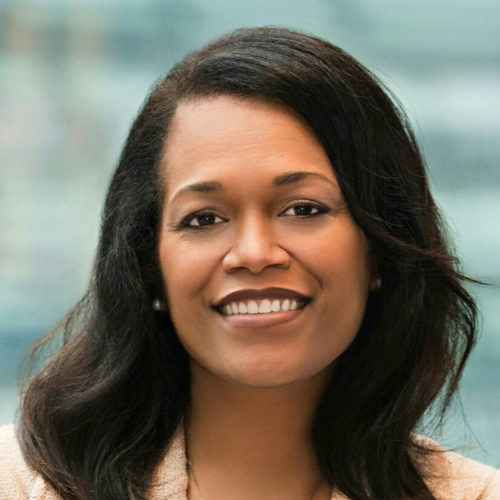 Cynthia Bowman
Cynthia H. Bowman is Chief Diversity and Inclusion Officer for Bank of America. In this role, she serves as the chief strategist for diversity and inclusion globally, focused on leading programs, initiatives and policies that actively support the bank's diverse and inclusive workplace – in thought, style, sexual orientation, gender identity, race, ethnicity, disability, culture and experience.
As part of her role, Bowman serves on the bank's Global Diversity & Inclusion Council, comprised of senior leaders from across the company responsible for keeping diversity and inclusion at the forefront for managers throughout the company. She leads the company's global diversity and inclusion organization (GDIO), which drives enterprise-wide diversity initiatives, diversity conferences, strategic partner management and sponsorships, diversity metrics and data reporting and inclusion learning. The GDIO also provides strategic oversight to the bank's 11 Employee Networks, made up of more than 100,000 employees and allies around the globe.
Bowman joined Bank of America in 2007 and has served in various leadership roles throughout Global Human Resources. Prior to joining Bank of America, she was a Partner at Accenture where she was responsible for the deployment of performance sales and consulting projects.
Bowman has been recognized on the 2016 EBONY POWER 100 list, named one of Black Enterprise's Top Executives in Corporate Diversity, 2017 and 2018, and received the Leadership Excellence award from the Tri-State Diversity Council. In 2017, she was named one of the 30 must-follow Diversity and Inclusion Thought Leaders by Findspark.com.
Bowman graduated from the J.L. Kellogg Graduate School of Management with an MBA in Organization Behavior and Operations. She also has a Bachelor of Industrial Engineering from Georgia Institute of Technology and a Bachelor of Science from Spelman College. Bowman is a member of the Board Trustees for the Boys & Girls Clubs of America (Northeast Region). Bowman also sits on the boards of Let's Get Ready and the Forte Foundation and is also a member of the 30% club steering committee and the National Association for Female Executives (NAFE) advisory board. She is married and the mother of four children.