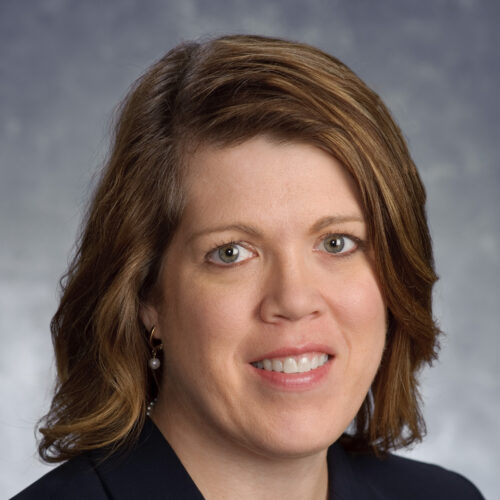 Christine Hensel
Chris Hensel is a Vice President and manager with Shareowner Services. As the operations client events manager, she manages teams that are responsible for the client driven events coordinated by approximately 50 team members who perform such activities as investment plan purchases and sales, employee plan administration, dividend disbursements and corporate actions.
Chris has been with Wells Fargo since 1997. She joined Wells Fargo's predecessor company, Norwest, in the Investment Plan Services Department of Shareowner Services, where she worked as a Plan Specialist for 5 years before joining the management team. Chris has led a variety of Operations teams since 2001 including Investment Plan Services, Dividends, Corporate Actions, Corporate Client Services and Restricted Stock Transfer, Client Onboarding and New Business Transition.
Chris is a National Association of Stock Plan Professionals member, as well as a member of the STA Corporate Actions Sub-Committee and the SIFMA Corporation Actions Issuer Engagement working group.
Chris has a Bachelor of Art's degree in Biology, Chemistry and Mathematics from Concordia College in Moorhead MN, and a Masters in Organizational Leadership from St. Catherine University in St. Paul, MN.