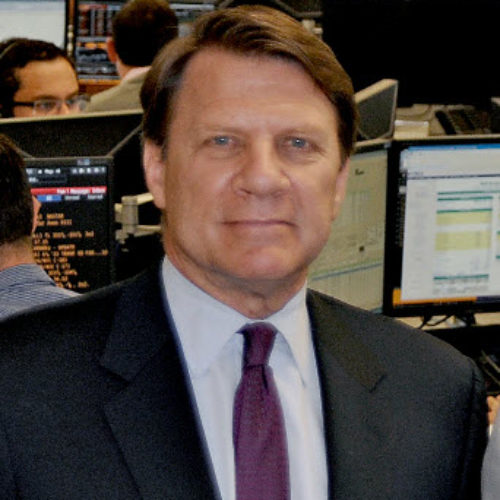 Chris Hamel
Chris Hamel is Managing Director and Head of the Municipal Finance Group at RBC Capital Markets. In this role, Chris has successfully grown RBC's municipal business into a consistent top-five market leader and one of the largest municipal practices in the country, with operations based in New York and bankers in 27 cities across the U.S.
Chris is actively involved in the municipal finance community and as a member of the Securities Industry and Financial Markets Association (SIFMA), the leading industry trade group representing securities firms, banks and asset managers in the U.S. He currently serves as Chair of SIFMA's Infrastructure Policy Committee, and is former Chairman of the SIFMA Municipal Executive Committee.
He is a leading voice in the industry, and in 2013 was named to the SIFMA Municipal Division Honor Roll for his success in building a top municipal department along with his other industry contributions over the years. Chris is a frequent presenter and speaker at various events across the country, as well as a regular contributor on key infrastructure policy issues, with numerous articles published in The Bond Buyer, Crain's New York, and more.
Chris has also led RBC's publishing efforts on several studies related to U.S. infrastructure finance and policy, including Unlocking Value From Public Assets – Leveraging Private Sector Expertise to Generate New Public Benefits (2017), The Role of Design-Build Procurement (2015), and Caution Ahead: Overdue Investments for New York's Aging Infrastructure (2014).
Mr. Hamel received a bachelor's degree from Occidental College in Los Angeles, California.