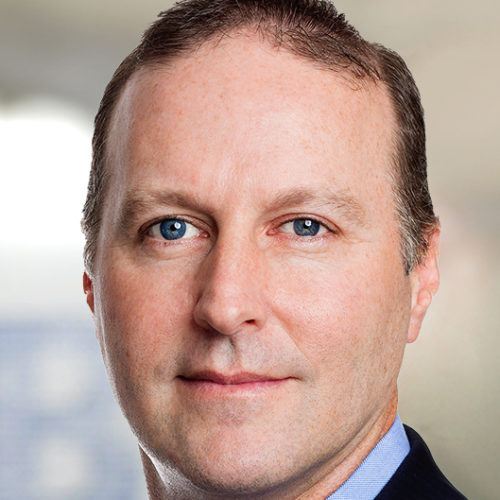 Chris Concannon
Chris Concannon is President and Chief Operating Officer at Cboe Global Markets, joining the firm in 2017 as part of the Bats Global Markets acquisition. He is responsible for Cboe's trading businesses – U.S. and European Equities, U.S. Options, Global Foreign Exchange and Futures – as well as Technology/Operations, Risk and Marketing.
As CEO of Bats, Concannon led that company's successful April 2016 initial public offering as well as the acquisition by Cboe in February 2017, creating one of the largest global market operators.
Under his guidance, Bats, a 300-person company, operated the No. 1 market for the trading of European equities, U.S. equities (excluding auctions) and exchange-traded funds, as well as a growing U.S. options business. Earlier, as President of Bats, he played a major role in acquiring Hotspot FX, leading the firm into the global foreign exchange industry.
A noted global market structure expert, Concannon has more than 20 years of experience as an exchange executive, trading participant and regulator. This includes six years at Nasdaq as executive vice president, transaction services where, during his tenure from 2003 to 2009, he helped to transform the company. He was responsible for Nasdaq's U.S. equity and options markets and also led numerous acquisitions and integrations, including Brut, Inet and the Philadelphia and Boston Stock Exchanges. A chief liaison with customers and regulators, he also directed the launch of the Nasdaq Options Market.
Immediately prior to joining Bats, Concannon was president and chief operating officer of Virtu Financial, a global electronic market maker, from 2009 to 2014. He was instrumental in growing Virtu into one of the world's most influential market makers, providing liquidity on over 200 different exchanges and market centers in more than 30 countries in equities, fixed income, currencies and commodities.
Concannon was previously a staff attorney at the Securities and Exchange Commission in the Division of Market Regulation from 1994 to 1997 before joining the law firm of Morgan, Lewis and Bockius LLP. In 1999, he moved to Island ECN, one of the innovative firms that dramatically changed the U.S. market landscape, as special counsel and vice president of business development. From Island, he became president of Instinet Clearing Services before joining Nasdaq in 2003.
Concannon holds a Bachelor's degree from Catholic University, a MBA from St. John's University and a JD from Catholic University's Columbus School of Law. He also holds Series 7 and 24 licenses.