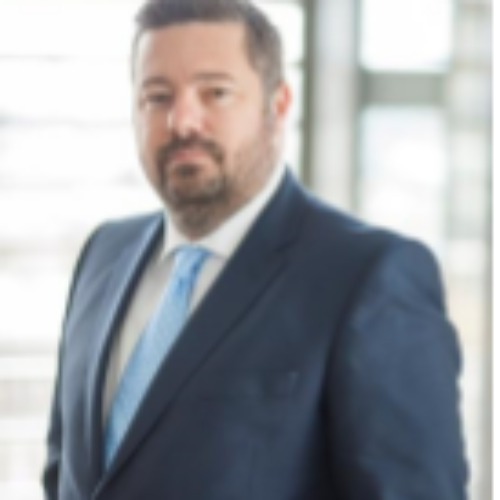 Chris Allington
Chris Allington is Regional Head of FM Europe & Americas at Standard Chartered Bank Plc (SCB). During his 7 years at SCB, Chris has held several FM leadership positions both in Singapore and London with responsibilities across all countries and markets the bank operates in, including co-running the Global Financial Market business until Roberto Hoornweg arrived in Q1 '17 and most recently the Interim Global Head of Financial Markets (FM) Sales.
As Europe & Americas Regional FM Head, Chris leads the largest dealing centre for the bank in the UK, as well as participating in one of the most diverse and sophisticated regions the bank operates within, covering Asset & Liability Management (ALM), Capital Markets as well as Sales, Structuring & Trading of FXRC, Commodities and Money market products, with over 250 front office professionals. Chris is also core in driving Regulatory and Conduct transformation across Financial Markets, ranging from MiFID2 to the Banking Reform Act, as well as helping to steer the Banks BREXIT strategy from an FM perspective.
As Interim Global Head of Sales, Chris drove over 500 FM professionals, who in turn cover all FM client activities for the Bank across the full suite of Financial Market products and operates in over 70 countries globally. Chris operates a culture of collaborative, client centric agenda which continues to enhance the Banks drive towards being the EM Financial Market provider of choice for our clients.
Chris previously held the role of Global Head of FX and was instrumental in growing the business to offer an unparalleled range of emerging market and G10 currencies, with the depth and breadth of FX coverage; and capabilities which few other providers can match in emerging market, illiquid and restricted currencies.
Chris holds a variety of other positions across the bank; a member of the Financial Markets Management Team which is responsible for the strategic direction and performance of the Global Financial Markets business; Chair of Seeing is Believing fundraising committee; Sponsor of two Diversity and Inclusion forums – UK women's Network and GEN Americas. Chris also served as the Chairman of Global FX division until Q4 2016 having been on the board for 5 years.
Prior to joining Standard Chartered, Chris worked at Goldman Sachs where he was Managing Director of the Global Macro Proprietary trading business for Fixed Income and Foreign Exchange. Before that, Chris was Global Head of FX at Bank of America Merrill Lynch having started his career at JPM Chase in 1992.
The market continues to recognize SCB's FM businesses as world class with awards such as (i) Asia Risk Corporate Rankings 2016 #1 Overall, (ii) Asia Risk Awards 2016 Interest Rate Derivatives House of the Year and Energy/Commodities House of the year (iii) Asia Risk Awards 2015 Currency Derivatives House of the Year.