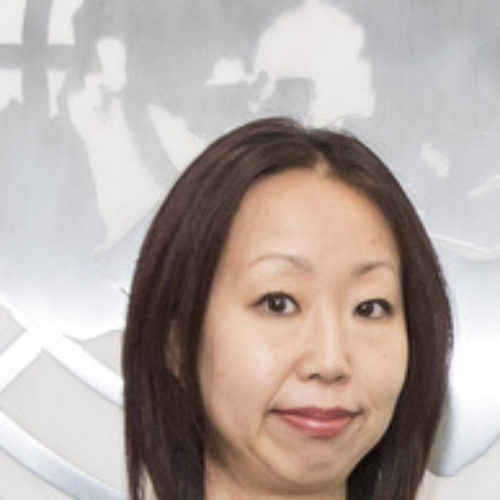 Ayaka Suzuki
Ms. Suzuki is currently the Director of the Strategic Planning and Monitoring Unit in the Executive Office of the Secretary-General (EOSG). Prior to joining EOSG, Ms. Suzuki served as the Chief of Staff of the Department of Peacekeeping Operations (DPKO) and Department of Field Support (DFS) at United Nations Headquarters in New York.  Before returning to peacekeeping, she served as Officer-in-Charge of the Africa I Division in the Department of Political Affairs (DPA) where she was also Deputy Director.  Her previous positions include: Chief of the Disarmament, Demobilization and Reintegration (DDR) Section in DPKO/UNHQ; Chief of Staff a.i. for the United Nations Support Mission in Libya (UNSMIL) in Tripoli; Chief of Staff a.i. for the United Nations Stabilization Mission in Haiti (MINUSTAH) in Port-au-Prince; Senior Strategic Planning Officer in MINUSTAH (MINUSTAH) in Port-au-Prince; and Political Affairs Officer in the Africa Division of DPKO/UNHQ, responsible for the start-up and daily management of the peacekeeping missions in Burundi (ONUB), the Democratic Republic of the Congo (MONUC) and Sierra Leone (UNAMSIL).
In the mid-1990s, she served as Programme Director of Parliamentarians for Global Action (PGA) in charge of the Peace and Democracy programme (whose flagship project was "Track 1 ½ Diplomacy" which deployed parliamentarians from around the world to help mediate political crises in emerging democracies) and Empowerment of Women programme.
From 1999 to 2001, she served on the Board of the Academic Council on the United Nations System (ACUNS).  She also worked at International Peace Academy (IPA), Women's Environment and Development Organization (WEDO) and the American Assembly.  She obtained a Master's degree in International Affairs from Columbia University and has a Bachelor of Arts degree in Political Science magna cum laude from Barnard College, Columbia University.