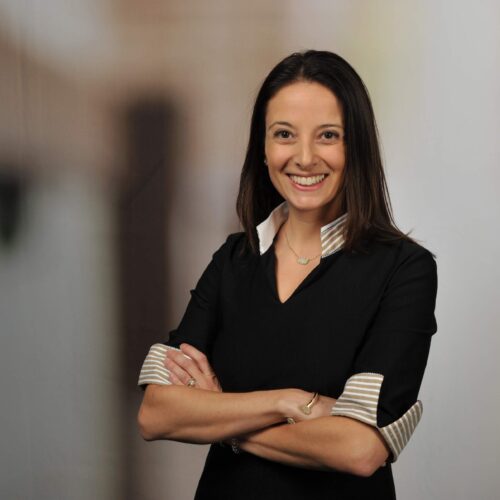 Amy Steele
Amy Steele is an Audit & Assurance Partner performing audits and serving in the National Office of Deloitte & Touche LLP. Amy performs audits in the Technology industry, including in Software and Blockchain sectors. In her National Office role, Amy has responsibility for developing and implementing strategies to enhance quality across the Audit & Assurance practice, she leads consultations with practitioners to enact leading practices throughout Deloitte's global organization, and she leads initiatives to innovate and transform how Deloitte performs audits. Amy also leads Deloitte's National Office Audit Group Revenue subject matter team and Deloitte's audit initiatives related to the Cryptocurrency, Digital Assets and Blockchain emerging sectors. Amy co-chairs the AICPA Digital Assets taskforce and serves on the Center for Audit Quality Emerging Technologies taskforce.
Prior to rejoining Deloitte, Amy served as Associate Chief Accountant in the Office of the Chief Accountant of the SEC where she had a unique opportunity to support the Office of the Chief Accountant in its role as the principal advisor to the Commissioners on profession-wide auditing matters and oversight of the Public Company Accounting Oversight Board. Additionally, in this role, Amy consulted on technical audit and internal control matters with auditors and various SEC offices and divisions.
Prior to joining the SEC, Amy led audit engagements across a wide range of industries with a focus on audits of global SEC registrants, privately held companies and private equity portfolio companies in the technology and manufacturing sectors. Amy also worked in the Deloitte's National Office on technical auditing matters, participating in the development of firm audit policy and guidance, and supporting practice and regional offices with implementation of auditing standards and firm quality initiatives.
Amy is an active thought leader in the business community, is sought out for her views on issues impacting the audit profession, has been interviewed by news organizations, and communicates to broad audiences and regulators on these technical topics. Amy has established her eminence in emerging accounting and audit topics such as the new revenue accounting standard and the emerging Cryptocurrency, Digital Assets and Blockchain sectors.
Amy graduated Magna Cum Laude, University of Washington and with honors from the Master of Professional Accounting, University of Washington. She is a member of the American Institute of Certified Public Accountants and holds her CPA license in Washington and Connecticut.