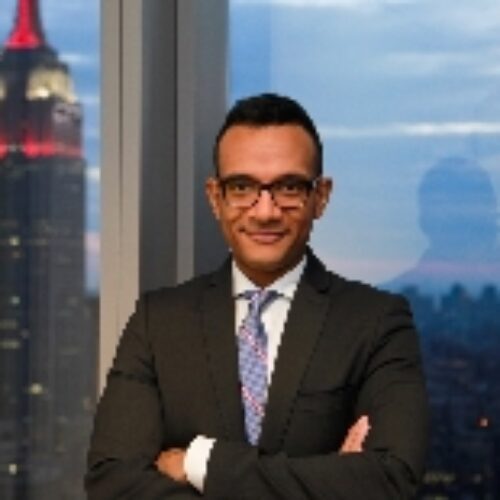 Alexander Ifill
Alex Ifill represents clients in a wide range of investment management and capital markets transactions within Bank of America Merrill Lynch's Wealth Management division.  Representative work includes:
Advising on the distribution of hedge funds, private equity funds, and real estate funds in the formation of feeder funds.
Assisting in the management and negotiation of M&A and other strategic transactions to sell hedge fund and private equity portfolios in order to comply with Volcker Rule requirements.
Negotiating and reviewing transaction agreements; reviewing offering documents, marketing materials, and financial advisor sales materials; advising his clients on regulatory issues affecting the investment platform, including the Bank Holding Company Act, Investment Advisers Act of 1940 and ongoing regulatory reforms, including Dodd-Frank Initiatives.
Counseling on new issue offerings and secondary market trading of equity and debt securities, fixed income products, certificates of deposit, structured products and market-linked investments, closed-end funds, unit investment trusts, and municipal securities, and CMOs.
Prior to joining Bank of America Merrill Lynch, Mr. Ifill worked as a Mergers and Acquisitions attorney at Skadden, Arps, Slate, Meagher & Flom LLP.  Representative work while at Skadden includes:
Representing both domestic and international clients in connection with public and private mergers, stock and asset acquisitions, spin-off, tender offers, hostile takeover defenses, joint ventures, restructurings and other complex commercial transactions.
Advising, negotiating drafting and reviewing purchase documents, disclosure schedules, joint venture and licensing agreements, shareholder and investor rights agreements, limited liability company and partnership agreements and other transaction documents.
Counseling clients on corporate governance issues including SEC disclosure requirements, compliance and fiduciary duties; preparing / reviewing proxy statements, Form 10-k / 10-Q, and 8-Ks.
Mr. Ifill is active in various pro bono initiatives, including the "Know Your Rights and Know the Law" project, which provides legal guidance to Bay Area high school students about their rights and responsibilities in the social media realm.  In addition, Mr. Ifill and his deal teams have been recognized by the New York Law Journal in the past with New York Lawyer Attorneys of the Year awards for various M&A transactions while at Skadden.