Foundation Tribute Dinner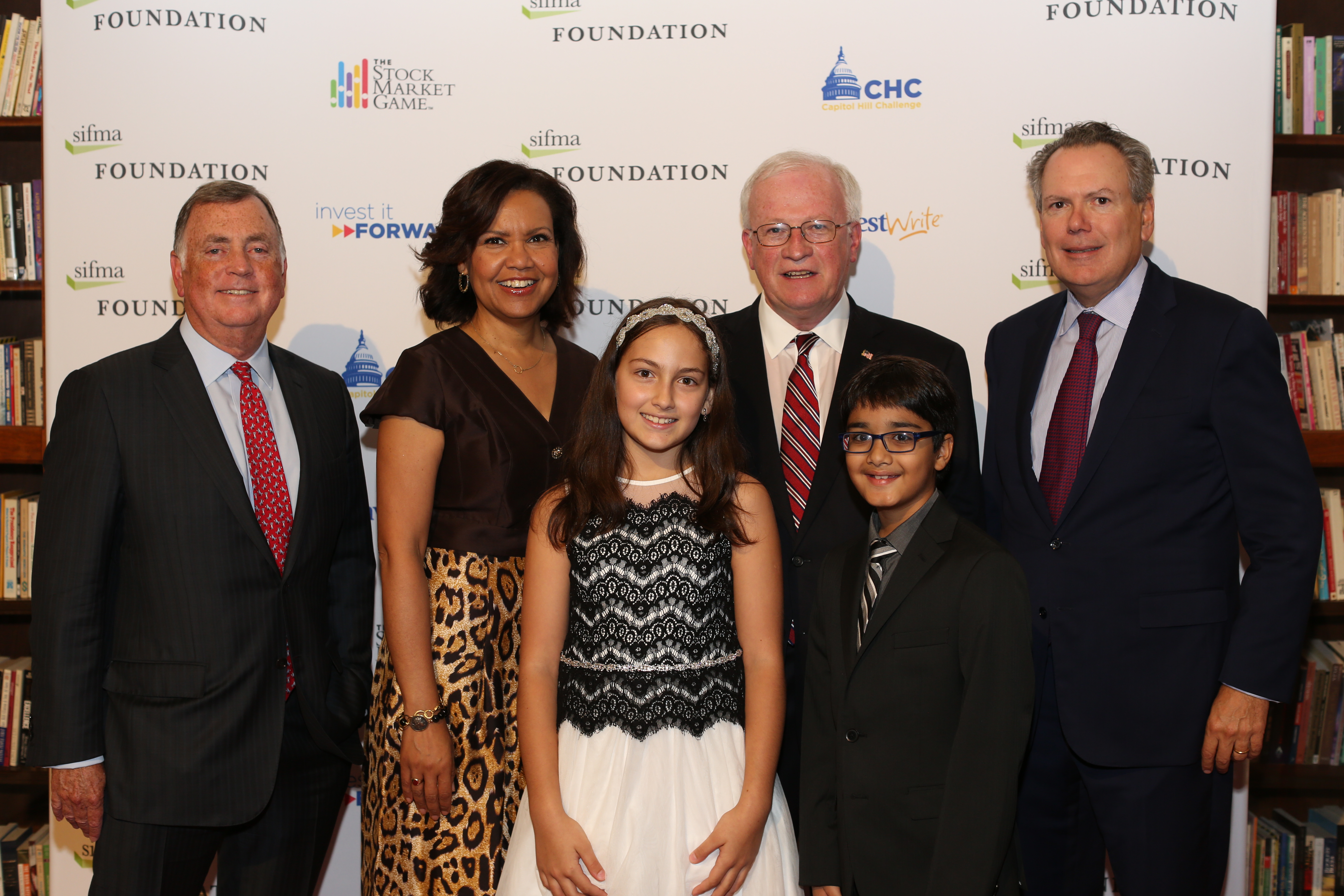 Foundation Tribute Dinner
Overview
SIFMA and the SIFMA Foundation invite you to join us on Wednesday, October 24 from 6-9 p.m. for the SIFMA Foundation's 40th Anniversary as we celebrate our landmark success in advancing youth financial capability and honor this year's Education and Industry Champions who help make this important work possible.
Honorees
Industry Champion
Jason Chandler


Group Managing Director,

Co-head Investment Platforms & Solutions for Global Wealth Management

UBS
Venue
Cipriani Wall Street
55 Wall St
New York, NY 10005
Cipriani Wall Street® stands as a triumph of Greek revival architecture, as well as a grand and luxurious venue for events. This New York landmark served as the home of the New York Merchants Exchange, the New York Stock Exchange, the United States Customs House, and the headquarters of the National City Bank.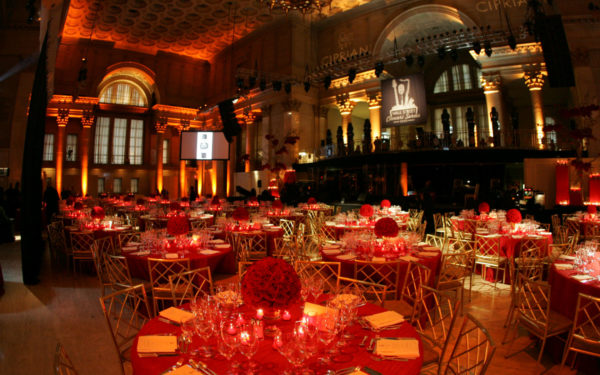 Hotel Accommodations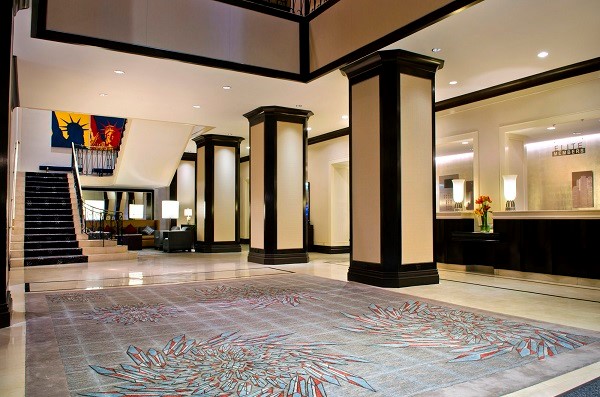 New York Marriott Downtown
85 West Street
New York, NY 10006
Room Rate: $349
The room block cutoff date is October 3, 2018.
Pricing
Learn about our ticket availability and sponsorship levels.
Legacy: $250,000
Title: $100,000
Chair: $60,000
Vice Chair: $45,000
Platinum: $30,000
Reception Sponsor: $20,000
Gold: $15,000
Individual: $1,500
For further information, please call us at 212.313.1307 or email us at [email protected].
Advertise
We would be delighted to include your company's advertisement or personalized message in the Tribute Dinner Journal. All advertisements are due to SIFMA by September 20, 2018.
$15,000 – Inside Cover or Back Cover
$10,000 – Full Page Gold Journal Ad
$7,500 – Full Page Silver Journal Ad
$5,000 – Full Page Journal Ad
$2,500 – 1/2 Page Journal Ad
Ad Specs
Black and White only
Dimensions: 5″ x 8″ (Full Page) or 5″ x 4″ (Half Page)
Format: JPG, TIF or Illustrator EPS files (text must be converted to outlines)
Resolution: 300 dpi or higher
Ads will be placed alphabetically by level of sponsorship. For more information on advertising, please contact [email protected] or 212.313.1307.
Sponsors
SIFMA Foundation Tribute Dinner Sponsors   
We Thank You for Your Generous Support!
40th ANNIVERSARY LEGACY SPONSOR
Charles Schwab & Co., Inc.
40th ANNIVERSARY TITLE SPONSOR
UBS
BNY Mellon/Pershing
CHAIR
Broadridge Financial Solutions, Inc.
Fidelity Investments
Morgan Stanley
PLATINUM
Cboe Global Markets
FINRA
Natixis Investment Managers
GOLD
AIG
Ameriprise Financial
AMG Funds/First Eagle Funds
BlackRock
Capital Group/American Funds
Chiron Investment Management, LLC
Deloitte
DWS Distributors, Inc.
Edwards Family Foundation
Edward Jones
First Tennessee Foundation
First Trust Portfolios L.P.
FIS
Hartford Funds/Wellington Management
IMC
Janus Henderson Investors
Legg Mason
OppenheimerFunds
Principal Global Investors LLC
Putnam Investments
PWC
RBC Wealth Management
Raymond James
State Street Global Advisors
Stifel Financial Corporation
Virtu Financial
Wells Fargo Advisors
CONTRIBUTORS
T.D. Ameritrade
Tom Guba
Kohlberg Kravis Roberts
John Hancock Investments
D.A. Davidson
Bernard Beal
Jonathan and Lizzie Tisch Family Foundation
LPL Financial Holdings Inc.
Melanie Mortimer
Turner
Citadel Securities
Jane Street Capital LLC
NYSE
William Blair
Cadaret, Grant & Co., Inc.
Phil Davis
Joan Steinberg
Todd Diganci
Kristen Kimmell
Larry Thomas
Richard Daly
Randy Williams
NEFE
Operation HOPE
Tom Price
Wendy Umphrey
BB&T Securities
Anna Buristt
Dan Kingsley
Carrie Schwab-Pomerantz
Evan LaHuta
Maxwell Bardeen
Bari Havlik
Susan Lum
Liz Ann Sonders
Nina Weiss
Bryan Christian
Vanessa Cooksey
Mike Kisber
Matt Scogin
Steve Dapcic
Stephen Glynn
William Schifani
Mindy Zamparelli
Mark Shannon
Terms and Conditions
Code of Conduct
SIFMA meetings and events are intended to educate and engage our members and industry participants in thoughtful conversations. Inappropriate behavior will not be tolerated. SIFMA defines inappropriate behavior as any possible illegal conduct, verbal or physical abuse of any type, use of derogatory or discriminatory language, gestures or actions, unwanted invasions of privacy, any form of harassment, racism, sexism, or any other targeted comments which are intended to cause personal offense to another participant either in-person at the event or through social media channels, or the violation of any local, state, or federal laws or regulations.
If you are involved in or witness an incident at a SIFMA meeting or event that violates this Code of Conduct, please use this anonymous incident report form to let SIFMA know immediately. Please provide as much information as possible about the incident so that we can make a proper investigation. Any violations of law should be reported to law enforcement authorities.
SIFMA will investigate any reported incidents swiftly and confidentially if possible. SIFMA, at our discretion, may act on any reports of inappropriate behavior, including but not limited to removing a participant from the meeting or event and/or bar that person from attending future SIFMA meetings or events. SIFMA shall not refund any money paid for such attendee to attend the meeting or event, or for any travel expenses incurred to attend.