C&L Society St. Petersburg Breakfast
Overview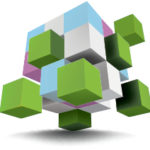 Join the SIFMA Compliance & Legal Society at one of our topical networking breakfasts. Registration is now open for the next breakfast, taking place in St. Petersburg.
For registration questions, please contact SIFMA Compliance & Legal Society.
Registration is COMPLIMENTARY for C&L Society members and FSDA members; $50 for non-members.
FSDA Members: To register, please email C&L Society at [email protected] with the following information:
• Name
• Title
• Firm
• Email address
To learn more about becoming a member of the C&L Society, click HERE.
Upcoming Events
The C&L Society Boston Regional Seminar gathers compliance and legal professionals working in the financial services industry to exchange ideas,…
SIFMA's Diversity and Inclusion Conference brings together business executives, human resource professionals and diversity practitioners to explore how we can…
SIFMA and the Bank Policy Institute will again gather policymakers, practitioners, financial researchers and subject matter experts at the 6th…