SIFMA Tech Expo 2012
June 19-21, 2011
Hilton New York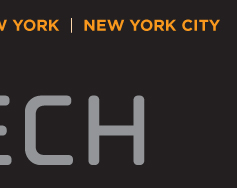 Event Overview
SIFMA Tech 2013 convened industry leaders, regulators and solution providers to explore pressing industry issues and their solutions. The event offered critical updates and expert outlooks that will help you achieve a technological infrastructure that facilitates operating efficiency and promotes sound risk management
Randy Snook, Executive Vice President of SIFMA welcomes attendees to SIFMA Tech 2013 and outlines key tech priorities for SIFMA, addressing cyber attacks tops the list.
Event Photos
Ray Kurzweil, Founder, Chairman, CEO, Kurzweil Technologies and Director of Engineering at Google, Kurzweil Technologies, Inc. engages in a forward-looking dialogue with members and explains the future is different than our intuition. Generally the future is linear but for technology, it is exponential.
Event Photos
Gregg Berman, Associate Director of the Office of Analytics and Research, U.S. Securities and Exchange Commission (SEC) discusses transformational technologies being used by the SEC. He emphasized financial firms' use of technology comes with responsibility to have systems that work, in the world's most-watched markets.
Event Photos
Dr. Bernard S. Meyerson, IBM Fellow, Vice President Innovation, IBM discusses how analytics and big data ultimately come together in a way that can change society for the better.
Event Photos
Irfan Khan, Senior Vice President & Chief Technology Officer, SAP Database & Technology, SAP announces "Designing tomorrow's Capital markets" student competition to inspire the youth of today to look for the next generation opportunities.
Event Photos
The Consolidated Audit Trail panel focused on the details surrounding how the Consolidated Audit Trail (CAT) came into existence and ultimately what problems it is being designed to address.
Event Photos
Steve Garrity, CTO and Founder, Hearsay Social talks about how LinkedIn and Facebook are transforming financial services.
Event Photos
Andrew McAfee, Author, Rise of the Machines states that technological development has brought us to the biggest inflection point since the industrial revolution and it's up to us whether or not the outcome is good or bad.
Event Photos
Matthew Reed, Chief Counsel, Office of Financial Research, U.S. Treasury emphasizes with good input, planning and design LEI will be a must-have, like a barcode.
Event Photos
Aron Dutta, Managing Director, Global Financial Markets Strategy, CISCO Systems discusses the evolving role of technology in the capital markets.
Prepared Remarks
Presentations
News Coverage
Press Releases
Useful Links
SIFMA on Twitter
Matt Reed @USTreasury: With good input, planning & design #LEI will be a must-have, like a barcode #SIFMATech http://t.co/D3QYGWRr3p

— SIFMA (@SIFMA) June 19, 2013
@amcafee: This is the biggest inflection point since industrial revolution; up to us whether outcome is good or bad #SIFMATech

— SIFMA (@SIFMA) June 19, 2013
#SIFMATech panel: Bringing CAT to market requires input by industry, regulators & providers. See SIFMA recs: http://t.co/PPIzhXy9Hi

— SIFMA (@SIFMA) June 18, 2013
IBM's Meyerson: Analytics & #bigdata ultimately come together in a way that can change society for the better #SIFMATech

— SIFMA (@SIFMA) June 18, 2013
SEC's Berman: Use of technology comes w/responsibility to have systems that work, in world's most-watched markets #SIFMATech

— SIFMA (@SIFMA) June 18, 2013
@raykurzweil2035: the future is different than our intuition; the future is linear but for tech, it is exponential #SIFMATech

— SIFMA (@SIFMA) June 18, 2013
#SIFMA EVP kicks off #SIFMATech outlining key tech priorities- addressing #cyber attacks is top http://t.co/mhsdBar3OK

— SIFMA (@SIFMA) June 18, 2013
---
---