SIFMA Tech Leaders Forum and Expo 2012
June 14-16, 2011
Hilton New York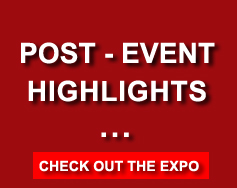 Event Overview
SIFMA Tech 2012 took place in NYC from June 19-21. Participants discovered cutting edge technology solutions with live product demonstrations from leading providers and gained senior expert perspective of tomorrow's technological requirements to keep firms competitive.
SIFMA member firms enjoyed unlimited complimentary registrations for the Tech Expo, to walk the booths of over 140+ exhibitors. Registration also included the ability to come and go throughout the day to meet NY Giants Quarterback Eli Manning, get expert analysis on the current political landscape from Ari Fleischer, former White House Press Secretary and enjoy networking receptions both nights of the program featuring a Battle of the Bands with live music by 3 of the best known industry bands.
The Leaders Forum convened more than 70 senior regulators and industry experts who participated in 29 educational sessions on the foremost issues facing financial technologists including, cyber security, social media, cloud computing, risk management, compliance challenges and much more. 
Prepared Remarks
SIFMA President & CEO Tim Ryan Welcomes SIFMA Tech 2012 Attendees
Event Photos
Robert Steel, Deputy Mayor for Economic Development , New York City discusses the importance of the financial services industry to the recovery of the New York economy
Event Photos
Scott O'Malia, Commissioner, Commodity Futures Trading Commission (CFTC) touches on the critical role of technology
Event Photos
Peter Sondergaard, Senior Vice President and Global Head of Research Gartner discusses the top IT trends over the next 10 years
Event Photos
Tom Deutsch Program Director, Big Data Technologies , IBM Software Group, addresses the utility of Big Data
Event Photos
Mary E. Galligan, Special Agent in Charge of the New York Office of the Special Operations/Cyber Division, FBI tells audience how to guard against cyber threats
Event Photos
Former White House Press Secretary Ari Fleischer offers insight into the upcoming election
Event Photos
Keith Collins, Senior Vice President and Chief Technology Officer, SAS Institute predicts the future of analytics and their value to business
Event Photos
Author and veteran Wall Street risk manager, Rick Bookstaber his belief there is a reason that market crises seem to come out of nowhere and that standard risk management methods fail when they matter the most.
Event Photos
New York Giants Quarterback Eli Manning addressed fans at SIFMA Tech
Presentations
SIFMA on Twitter
#SIFMAtech Panel: SEFs need open architecture for best execution; need principle-based approach vs prescriptive #derivatives

— SIFMA (@SIFMA) June 20, 2012
Clients will be looking for SEFs to provide liquidity and "certainty of execution" #sifmatech

— DerivAlert.org (@DerivAlert) June 20, 2012
Between 10 and 17 SEFs exist in the market -- BlackRock is looking for those with the most liquidity and ease of connectivity #sifmatech

— DerivAlert.org (@DerivAlert) June 20, 2012
#SIFMAtech Panel: SEFs need open architecture for best execution; need principle-based approach vs prescriptive #derivatives

— SIFMA (@SIFMA) June 20, 2012
"Firms aren't using social media to sell products, theyre using it to develop relationships" Joe Price, FINRA #sifma #sifmatech

— Amy McIlwain (@amymcilwain) June 20, 2012
Peter Sondergaard @Gartner_inc: #bigdata more valuable than oil in next 10 years; IT creates new nexus for financial industry #SIFMAtech

— SIFMA (@SIFMA) June 19, 2012
@CFTC Commissioner O'Malia: Interim recs for #HFT definition/categories coming tomorrow #SIFMAtech

— SIFMA (@SIFMA) June 19, 2012
@CFTC Commissioner O'Malia: #LEI is important topic w/important role for industry#SIFMAtech

— SIFMA (@SIFMA) June 19, 2012
Tim Ryan: #SIFMAtech brings together industry's top experts on biggest #fintech issues- full remarks: bit.ly/LBIiJK

— SIFMA (@SIFMA) June 19, 2012
Tim Ryan: SIFMA is continuously evaluating ways to improve efficiency, infrastructure and risk management #SIFMAtech

— SIFMA (@SIFMA) June 19, 2012
SIFMA CEO RYAN to #SIFMA Tech attendees: "You will be on the front lines" on implementing Dodd-Frank rules and rebooting capital formation

— SecTechMonitor (@SecTechMonitor) June 19, 2012
CFTC'S O'Malia @ #SIFMA Tech: A decision on choice of legal entity ID system coming "very soon.'' Estimate: One to two weeks.

— SecTechMonitor (@SecTechMonitor) June 19, 2012
CFTC'S O'Malia @ #SIFMA Tech: A decision on choice of legal entity ID system coming "very soon.'' Estimate: One to two weeks.

— SecTechMonitor (@SecTechMonitor) June 19, 2012
Useful Links
---
---