Social Media Seminar 2014: The next seminar will be Thursday, February 27, 2014 San Francisco, CA - Learn more: www.sifma.org/social2014

SIFMA is pleased to announce the next Social Media Seminar on October 16, 2013, in New York. This one-day event will bring together experts to explore the rapidly evolving tools of social media.

The seminar will feature in-depth panels on marketing, business, and practitioner social media experience, as well as practical advice on the legal and compliance issues faced by the expanding use of interactive technology for business purposes.

Whether you're considering social media initiatives or want to take your investor engagement to the next level, join us on October 16 to learn best practices for the financial services industry and to address compliance issues with regulatory experts.


Who Should Attend:
Financial Services Professionals
Compliance Professionals
Financial Advisors
Attorneys
Marketing Directors
Sales Managers
Training Leaders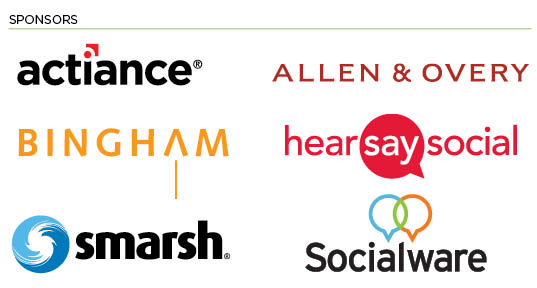 ---
---