SIFMA's Operations Conference and Exhibit 2017
May 8-11, 2017
Boca RatonFL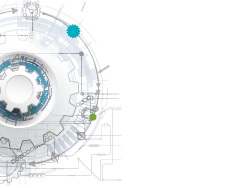 Speakers
A | B | C | D | E  | F | G | H  | I  | J |K | L | M  | N | O | P | Q  | R  |S | T  |U | V | W  | X | Y | Z
John Abel
Executive Director, Product Management
DTCC



JOHN ABEL is currently the Executive Director of Settlement and Asset Servicing Strategy in the Product Management group at the Depository Trust & Clearing Corporation (DTCC).

John's primary responsibilities include identifying, evaluating and developing strategic business opportunities within DTCC's Settlement and Asset Servicing Product lines. In addition, John is currently responsible for leading DTCC's initiative to move to a shorter settlement cycle in the U.S. (T+2).

John began his career at DTCC in 1987, and has held a number of operational and project related positions.

Michael J. Alexander
President, Wealth & Capital Markets Solutions
Broadridge Financial Solutions, Inc.



MICHAEL J. ALEXANDER is President of Broadridge Wealth and Capital Markets Solutions, with leadership responsibility for all aspects of Managed Services and Technology for equity and options trade processing, business process management, wealth desktop and performance reporting solutions. Prior to joining Broadridge, Mike was senior vice president of Operations at Charles Schwab. Mike held senior operations management positions at Pershing, Smith Barney and Shearson Lehman Brothers. Mike is currently a member of the SIFMA Operation and Technology Steering Committee and FINRA Operations Advisory Committee. He has served as a member of the SIA Operations Committee where he was named chairman in 2006, SIA DMD Executive Board, DTCC Operation Advisory Committee and SIFMA Private Client Operations Committee. Mike received his Bachelor of Science Degree in Finance from Hofstra University.

Brian Anderson
Vice President, IBM Financial Services Industry Consulting
IBM Global Business Services



BRIAN ANDERSON is a Senior Executive in IBM's Global Business Services with over 22 years advising clients in the Financial Services Industry. He is currently responsible for process re-engineering across a number middle and back office functions, including the strategy and execution on how to leverage Blockchain technologies to drive process efficiencies and new business models. Brian's core area of specialization is transforming the Finance function through the implementation of process improvements, new technology, and cost efficient organizational structures.

The list of clients that Brian has supported over his career include Morgan Stanley, Goldman Sachs, Merrill Lynch, Lehman Brothers, Blackstone, PNC, Chubb, Principal Financial Group, Fidelity, Capital One, Credit Suisse, and Northern Trust.

Marc Andrews
Vice President, Global Big Data & Analytics Industry Team
IBM



MARC ANDREWS has led the creation of a new organization within IBM to build industry specific solutions for the financial services industry. He is driving the design, development and delivery of offerings that apply analytic and cognitive technologies to streamline regulatory compliance, combat fraud and financial crime, and generate increased customer insights. Marc has led multiple engagements with financial services firms to help them apply analytics and cognitive technologies to improve their regulatory compliance capabilities and digital engagement with customers.

Michael Atkin
Managing Director
Enterprise Data Management Council



MICHAEL ATKIN is Managing Director at Enterprise Data Management Council.

Ben Beguin
Clearance and Settlements Manager
Vanguard



BEN BEGUIN is responsible for the Clearance and Settlements department of Vanguard Marketing Corp (VMC). In this role he is responsible for managing Security Master, Purchase & Sales, as well as Settlements activity on behalf of the retail broker dealer. Prior to this role, Mr. Beguin led VMC's Corporate Actions department where he supported the development and implementation of an end-to-end workflow management platform. Mr. Beguin is a graduate of Arizona State University (B.S.) Mr. Beguin is a member of SIFMA's Securities Operation Section, Regulatory & Clearing Committee, and Buy-In Committee.

Blake Belchee
Head of Mobile Product Development
Wells Fargo Advisors



BLAKE BELCHEE is Head of Mobile Product Development at Wells Fargo Advisors.

Kenneth E. Bentsen, Jr.
President & CEO
SIFMA



KENNETH E. BENTSEN, JR. is President and CEO of SIFMA. Previously, Mr. Bentsen served as Executive Vice President, Public Policy and Advocacy at SIFMA, responsible for SIFMA's legal, regulatory, and legislative affairs and advocacy initiatives. Prior to joining SIFMA, Mr. Bentsen was president of the Equipment Leasing and Finance Association, where he led the 700-member financial services trade association representing commercial and investment banks, financial services companies and manufacturers in the commercial finance sector. In that role he developed and implemented a new strategic direction for this principal industry association. From 2003 to 2006, Mr. Bentsen was a Managing Director at Public Strategies, Inc. where he was a strategic and management consultant principally to the firm's financial services clients. From 1995 to 2003, Mr. Bentsen served as a Member of the United States House of Representatives from Texas, where he sat on the House Financial Services Committee (and its predecessor House Banking and Financial Services Committee), and separately on the House Budget Committee. Mr. Bentsen was an active participant in the drafting and enactment of the Sarbanes-Oxley Act, the Gramm-Leach-Bliley Act, the Terrorism Risk Insurance Act and the Commodities Futures Modernization Act. During his tenure in the Congress, he played an active role in legislation and oversight of regulations affecting bank and thrift charters, federal deposit insurance, securities law, derivatives, and the federal government sponsored enterprises (Fannie Mae, Freddie Mac, and the FHLB system). Mr. Bentsen was also instrumental in the passage of the landmark Balanced Budget Act of 1997, particularly with respect to health care policy. Prior to his service in Congress, Mr. Bentsen was an investment banker at both a major Wall Street firm and a large regional firm, where he specialized in municipal and mortgage finance. Mr. Bentsen is a Trustee of the Hirshhorn Museum and Sculpture Garden of the Smithsonian Institution, the Bryce Harlow Foundation and the Center for Congressional and Political Studies at the American University. Mr. Bentsen has a B.A. from the University of St. Thomas and an M.P.A. from American University.

George Black
Managing Principal
Capco



George is a Managing Principal at Capco with a primary focus on Capital Markets, Regulatory and Compliance initiatives. He has managed engagements focused on Regulatory Reporting, Liquidity Optimization, Collateral Management and Clearing infrastructure. He is a lead for strategic initiatives, including Target Operating Model design and Control Framework implementations. George co-authored Capco's recent CAT whitepaper and has been instrumental in helping financial institutions review, evaluate and identify the actions and timeline required to meet the regulatory guidelines.

George has over 15 years of experience in the financial services industry spanning Front Office, Technology and Operations roles at leading Investment Banking firms and service providers. Prior to joining Capco, George's capital markets experience was focused in Prime Services, where he was responsible for technical sales, complex client integration, infrastructure investment and building client facing capability in the Prime Brokerage, Collateral Management, Equity Financing and Equity Derivatives / Synthetic Financing areas. He was also responsible for the education of Prime clients in regards to relevant regulatory matters across the many regulatory regimes in the UK and US.

Lisa J. Bleier
Managing Director and Associate General Counsel
SIFMA



LISA J. BLEIER is Managing Director and Associate General Counsel, Federal Government Relations at SIFMA. In this capacity, she supervises and coordinates SIFMA's outreach to members of Congress and government regulators on retirement and senior investor matters. Prior to joining SIFMA, Ms. Bleier held positions as Vice President and Senior Counsel at the American Banker's Association, Government Affairs Manager for the American Society of Pension Actuaries, and legislative assistant and counsel for Congresswoman Marge Roukema.

  

Ms. Bleier has been published in Trust & Investment Magazine, having authored "Overhauling ERISA for Today's Marketplace," and "The State of Play for Today's Directed Trustee."

  

Ms. Bleier holds a J.D. from the University of Pittsburgh School of Law and a B.A. from the University of Michigan

Tonia Bottoms
Managing Director & Senior Managing Counsel
Pershing LLC, a BNY Mellon company



TONIA BOTTOMS is Managing Director and Managing Counsel for Pershing, a BNY Mellon company, in the Legal Department. Tonia specializes in the areas of retirement plans and financial products. She provides advice and guidance regarding the compliance and oversight of retirement and education savings products, including traditional and Roth individual retirement accounts (IRAs), savings incentive match plan for employees (SIMPLE) IRAs, simplified employee pension plan (SEP) IRAs, qualified retirement plans and 529 college savings plans. Prior to joining Pershing in May 2010, Tonia was a director and senior counsel at Bank of America Merrill Lynch. She was previously a vice president and assistant general counsel for Prudential Securities Incorporated. Tonia also worked as an assistant district attorney for the Kings County District Attorney's Office. Tonia is a member of the Global Governance Committee of IMPACT, a global resource for BNY Mellon and its employees, with a specific emphasis on the recruitment, retention, professional development and advancement of multicultural employees. Previously, she was the co-chair for the Jersey City chapter of the firm's Women's Initiative Network. Tonia is a member of the Securities Industry and Financial Markets Association's Retirement and Education Savings Committee, and currently serves as its co-chair, the Insured Retirement Institute and SPARK's Government Relations Committee. She earned a Bachelor of Science degree in Finance and a Juris Doctorate degree from the University of Maryland.

Donna Bristow
Managing Director, Product & Business Management, North American Wealth
Broadridge Financial Solutions, Inc.



DONNA BRISTOW is the Managing Director, North American Wealth for Broadridge Financial Solutions. Donna has over 25 years of Financial Services management experience spanning investor communications, investment funds and wealth management, encompassing business development, relationship management, marketing, strategy and product life cycle management and operations. She has held senior management roles within banking, mutual funds, investment management and global technology service providers.

Jeffrey Brown
Senior Vice President
Charles Schwab & Co.



JEFFREY BROWN is Senior Vice President at Charles Schwab & Co. With over three decades of securities markets experience, Jeffrey leads Charles Schwab's Office of Legislative and Regulatory Affairs. 2003, Mr. Brown joined Schwab as Senior Vice President and General Counsel of Schwab Capital Markets, L.P. Mr. Brown began his career as an option trader on the floor of the Philadelphia Stock Exchange, later serving on its Board of Governors.  1992, Mr. Brown joined the US Securities and Exchange Commission, where he served as Senior Counsel in the Division of Market Regulation.Upon leaving the Commission, Mr. Brown helped lead a US project to assist the Government of Romania in creating their emerging securities market.  He later was General Counsel at the Cincinnati Stock Exchange and chaired the Operating Committee of the National Market System Plan governing NASDAQ securities. Mr. Brown is an alumnus of the Wharton School of the University of Pennsylvania and Ohio Northern School of Law.

Carly Byrd
Director, Global Tax Utility
Deutsche Bank AG



CARLY BYRD is a Director in the Global Tax Utility at Deutsche Bank. In this role, she oversees all new tax requirements and projects to implement US regulatory tax requirements across Deutsche Bank. Prior to this role, Carly managed the US operational tax team and was responsible for annual IRS reporting, withholding, and compliance. She has worked to implement technology initiatives with vendor partners to ensure compliance, implemented FATCA withholding and reporting solutions, as well as Cost Basis phased implementation across the Global Markets and Global Transaction Bank divisions. Prior to joining Deutsche Bank, Carly was Vice President at Morgan Stanley managing their US tax operations, where she led an implementation of the Qualified Securities Lender regime, led QI Audits, and was responsible for the annual IRS reporting, withholding, and compliance. In 2007, she was recognized as Morgan Stanley's Outstanding Employee of the year for her contributions and dedication to the Bank and her philanthropic work with Non-Profit Organizations.

Carly is currently serving as the Executive Vice President of the SIFMA Corporate Actions Section within the Operations and Technology Society. She currently chairs the Corporate Actions Section Education/Events committee, as well as the Constructive Receipt working group. Previously, she served as the chair of the SIFMA Corporate Actions Section Tax Committee for 4 years.

Amy Caruso
Director, Strategy and North America Business Development
DTCC



AMY CARUSO is a Director of Strategy and North America Business Development with DTCC-Euroclear GlobalCollateral focusing on the Margin Transit Utility, a utility that will streamline derivatives margin and collateral settlement workflow.

Prior to joining DTCC in April 2015, Amy managed the derivatives reform initiative at Babson Capital Management, including preparing the company and its parent MassMutual for OTC clearing readiness, CFTC, EMIR, and Canadian ISDA protocols and representations, SEF implementation, and regulatory reporting in multiple jurisdictions.

Amy was a participant in MassMutual's Executive Development Program, fulfilling various marketing and sales support, product and project management, and compliance roles before transitioning to Babson.

She is a co-chairperson of SIFMA's Asset Managers Group's (AMG) Derivatives Operations Committee and a member of the SIFMA AMG Executive Steering Committee, and she co-chairs the ISITC Margin and Collateral Working Group.

Amy earned a Bachelor of Arts from Barry University in Miami Shores, Florida and a Masters of Business Administration from the University of Massachusetts – Amherst.

Maria E. Cavero
Senior Project Manager, Business Strategy
Fidelity Investments



MARIA E. CAVERO is a Senior Project Manager at Strategic Advisers, Inc. (SAI), a registered investment adviser and a Fidelity Investments company. In this role, Ms. Cavero leads the strategic direction of the Appian Cloud Platform across SAI and helps the organization improve operations and business processes by adopting and implementing BPM best practices and workflow tools. Previously, she managed the Appian program over the past two years, ensuring alignment with firm-wide processes and efficiency efforts. Ms. Cavero earned her bachelor of arts degree in systems engineering from Universidad de Lima in Peru, and her master of business administration degree from Hult International Business School. She is also a certified Project Management Professional (PMP).

Katie Chatzopoulos
Americas Head of kyc.com Business Development
IHS Markit



KATIE CHATZOPOULOS is the Americas Head of business development and client strategy for kyc.com, a joint venture powered by IHS Markit and Genpact. In her role, Ms. Chatzopoulos oversees business development, client implementation and adoption. She is also responsible for driving client adoption and product development across IHS Markit's Operational Risk and Regulatory Compliance Solutions which includes client onboarding, KYC, tax validation, master agreement negotiation and document digitization.

Prior to IHS Markit, Ms. Chatzopoulos was a Director of Client Engagement and Sales Initiatives at Clarient Global. She has also held senior roles at Barclays, Goldman Sachs, UBS and Lehman Brothers.

Ms. Chatzopoulos has over 20 years of financial services experience including strategy, business development, sales, operations and relationship management.

Lawrence Conover
Vice President
Fidelity Investments



LAWRENCE CONOVER is a Vice President for the Operations and Services Group (OSG), a division of Fidelity Finance and Brokerage Operations (FFBO), which oversees the enterprise level financial management of the firm as well as brokerage operations including technology, institutional operations and administration. FFBO is a division of Fidelity Investments, a diversified financial services firm that makes financial expertise broadly accessible to people investing their life savings, businesses managing their employee benefits and advisors investing their clients' money. Since 1946, Fidelity has been helping people live the lives they want through its customer-centered approach, innovative technology and investment solutions. Mr. Conover has product and business management responsibilities for the Account Management and Asset Servicing Division in OSG, which is responsible for a wide range of services and functions, including domestic and global Corporate Actions, Dividends, Proxy, and Security Processing. Mr. Conover joined Fidelity in June 2006 and has more than 25 years experience in the financial services industry. Mr. Conover participates in a number of industry working and advisory groups focused on evaluating legislative and regulatory changes and developing industry best practices. He is the President of the Securities Industry and Financial Markets Association (SIFMA) Corporate Actions Section within SIFMA's Operations and Technology Society. Mr. Conover is also the Chair of the SIFMA Proxy Working Group, and a member of the Broadridge Independent Steering Committee. Mr. Conover earned a Bachelor's degree in Economics and Finance from Rutgers University, and an MBA/MIS degree from St Peter's University. Mr. Conover holds Series 7 and 24 licenses.

Silvio "Joe" Conte
Head of Corporate Actions Group
New York Stock Exchange, An Intercontinental Exchange Company



SILVIO "JOE" CONTE is Head of the Corporate Actions Department within the Global Corporate Client Group of the NYSE. He manages all corporate actions for the NYSE, NYSE MKT, and NYSE Arca listed securities. Corporate Actions is responsible for all IPOs, structure products and new listings for all three markets. Over the last 15+ years at the Exchange, Silvio has been a director specializing in administering all foreign and domestic corporate action and unique dividend transactions. Before joining the Exchange in 1999, Joe was a manager at Citibank N.A. in the Broker Services area of the Depositary Receipts Group. Prior to joining Citibank, Silvio held various ADR and settlement positions at J.P. Morgan Securities and at BankAmerica National Trust Co. In addition to joining the Corporate Action Section Board at SIFMA, Silvio has been on the Dividend Sub-Committee when it was established. He graduated from Pace University with a Bachelor of Business Administration in 1990.

Edward Corral
Managing Director
Morgan Stanley



EDWARD CORRAL is an Executive Director at Morgan Stanley. Ed is in charge of Collateral Management globally for the Firm. His responsibilities include; enhancing Morgan Stanley's Tri-Party Repo internal and external infrastructure, managing the Firm's external Tri-Party Repo agents, supporting new business development efforts, optimizing the Firm and client's collateral postings at CCPs, enterprise-wide collateral management and contributing to the most efficient funding of the Firm's balance sheet. Prior to joining Morgan Stanley in May, 2009, Ed worked the previous 20 years at JP Morgan Chase & Co. and its predecessor firms. Ed held a variety of different positions while at JP Morgan Chase & Co., including; global head of Clearance & U.S. Tri-Party Repo, U.S. regional manager for International Securities Clearance & Collateral Management, global head of American Depository Receipts, and global head of Finance for Corporate Trust. Ed received an M.B.A. in Finance from New York University in 2003 as well as a Diploma in Financial Management from NYU in 1996. Ed received a B.A. from Binghamton University in 1987. Ed has his Series 7, 63 & 24.

Susan Crozier
Director, Product Management and Regulatory Affairs
FIS



SUSAN CROZIER is Director and head of Product Management and Regulatory Affairs for FIS's Securities Processing group. In her role, Susan is responsible for the oversight of Product Managers, product direction and product group functions. Product strategy and product innovation functions are also under the Product Management purview. Susan also leads regulatory and industry initiatives across multiple product groups and working groups composed of FIS clients and various FIS teams. She represents FIS in several industry groups and committees.

Susan is a member of the Financial Information Forum (FIF) Advisory Board and is the Co-Chair of the FIF Back Office Committee. She is a member of the Shortened Settlement Cycle Industry Working Group. Susan is also a member of the SIFMA Compliance and Legal Society and various sections under the SIFMA Operations and Technology Society: Customer Account Transfer, Securities Operations Section and the SOS Regulations and Clearance Committee. She also currently participates in various industry working groups - on Consolidated Audit Trail and Bulk Account Transfer Advisory Group, among others. Susan is also a member of the SIFMA Think Tank Resource Group. She is a member of the OCC Options Operations and Streamlining Committees and is a past member of The OCC Options Symbology Committee and OCC Roundtable. Susan is a regular speaker at industry conferences and events.

Prior to joining FIS, Susan was Vice-President of Trading Floor and Syndicate Operations at Sutro &Co., a broker-dealer in San Francisco. Previously, Susan worked at Emmett A. Larkin Co. managing various departments in Operations. She also worked as a Consultant with Wells Capital Management in the strategic planning and vendor relations area focusing on strategic acquisitions research, soft dollar allocations and reconciliation. She has held Series 7, 8 and 63 licenses. She received her undergraduate degree in Business from St. Scholastica's College in Manila and holds dual MBA degrees from both Columbia University and the University of California at Berkeley.

Alex Cullen
Vice President
Forrester Research



ALEX CULLEN is Vice President at Forrester Research.

Steven P. Dapcic
Director, Corporate Actions
Pershing LLC, a BNY Mellon company



STEVEN P. DAPCIC is a Director for Pershing, a BNY Mellon company. Steven is responsible for the Corporate Actions group. He manages the daily business activities and establishes both short- and long-term strategies that ensure the group's adherence to policies while improving its efficiency, timeliness, accuracy and service quality.

Prior to joining Pershing in 2008, Steven worked for Merrill Lynch for more than 20 years in various management roles, including manager of corporate actions, settlement and custody departments; director of physical securities safekeeping, alternative investments and transfer and restricted securities; and vice president of corporate and municipal bond settlement.

Steven is a Project Success award winner for his work in foreign omnibus accounts and SWIFT enhancements. He also aligned Canadian foreign exchange processing to Pershing's trading desk, automated and introduced dividend reinvestment to foreign accounts in United States markets, reengineered income announcements for corporate actions and automated intraday and real-time positions for mandatory corporate actions. Steven directed implementation of the corporate actions processing model to support bank custody servicing.

Steven is a past president of the Securities Industry and Financial Markets Association's (SIFMA) Corporate Actions section and currently serves on the Advisory Board of the SIFMA Corporate Actions section. He serves as a member of the Depository Trust and Clearing Corporation's (DTCC) Asset Services Advisory Board, member of the Broadridge Independent Steering Committee and FINRA's Uniform Practice Code Committee.

Steven is a graduate of the Securities Industry Institute® program, sponsored by the Securities and Financial Markets Association, at the Wharton School of the University of Pennsylvania.

Michael Dawson
Managing Director
Promontory, an IBM Company



MICHAEL DAWSON coordinates Promontory's global compliance practice. His practice includes financial-crimes risk management, encompassing AML, sanctions, and ABC compliance; KYC remediation and transaction reviews; DFS Part 504 certifications; and issues associated with customer de-risking. He is also active in Servicemembers Civil Relief Act (SCRA) compliance and reviews; mortgage origination and servicing compliance and reviews; and implementation of governance, risk, and compliance systems, such as OpenPages, RADAR, Archer, and MetricStream. Michael leads a number Promontory's RegTech initiatives, including AML & Sanctions Atlas™, RADAR, and a web-based library of compliance obligations and testing scripts. Michael has worked with traditional financial institutions and FinTech firms in locations around the world.

Michael has led a large number of projects since joining Promontory in 2004. Prior to joining Promontory, he served as a senior advisor and deputy assistant secretary at the Treasury Department, where he assisted the deputy secretary in leading an interagency committee of the National Security Council charged with developing counterterrorist-financing strategies; served as the lead policy official on the Fair Credit Reporting Act and Fair and Accurate Credit Transactions Act of 2003; implemented U.S.-Mexico economic-development initiatives involving remittances, foreign direct investment, and nongovernmental organizations; and led the Treasury's initiatives on protecting critical financial infrastructure from physical and cybersecurity threats, supporting the Financial Services Information Sharing Advisory Council.

Charles De Simone
Vice President
SIFMA



CHARLES DE SIMONE is a Vice President with the Securities Industry and Financial Markets Association (SIFMA). He is responsible for a range of initiatives related to risk and resiliency, particularly within the operations and technology functions. He has managed SIFMA & industry initiatives around systemic risk, cybersecurity, market resiliency, industry infrastructure, vendor risk management, operational risk, and emerging technologies, as well as a range of other operations and technology projects. He completed his undergraduate degree at Harvard College, was a Harvard-Yenching Fellow at Nanjing University in China, and holds a MA from the Fletcher School at Tufts University. Prior to SIFMA he worked in strategy consulting and in commodity research.

Michael DeBevec
Head of Global Investment Operations
BlackRock



MICHAEL DEBEVEC is Head of Global Operations at BlackRock.

Gary DeDilectis
Senior Product Manager
Tata Consultancy Services Limited



GARY DEDILECTIS is a Financial Services Professional, with over 25 years of experience. Including, the management of front to back trade processing, middle office, collateral management, all aspects of prime services, cost basis, senior project management and systems implementations. Experience across all asset classes, including domestic and international equities and fixed income. Significant exposure to listed, OTC derivatives and futures. Additionally, staffed, managed and implemented processes and systems relating to Reg. T, portfolio, enhanced and cross product margin. In depth knowledge of all types of financing including, stock loan, securities lending, repo, tri-party, bank loan and collateral management. Built and migrated securities business', and processing systems for multi-entities including US broker/dealers, International Investment banks and both US and International bank entities. In depth knowledge of US broker dealer regulatory rules and requirements, including customer protection and net capital requirements. Series 7, 24 and 27 FINRA licenses.

Gail Doolin
Vice President, Strategic Solutions
Broadridge Financial Solutions, Inc.



GAIL DOOLIN is Vice President, Strategic Solutions at Broadridge Financial Solutions, Inc. Gail is focused on producing fixed income and asset management product strategies. Prior to joining Broadridge in 2016, Gail spent over 15 years working at both startups and established financial vendors building and delivering on content and product roadmaps that included build, buy and partner components. She started her career as a fixed income trader and portfolio manager.

Michael Drews
Managing Principal
Capco



MICHAEL DREWS is a Managing Principal at Capco.

Richard P. Dzina
Executive Vice President and Head of the Wholesale Product Office
Federal Reserve Bank of New York



RICHARD P. DZINA is an executive vice president and head of the Wholesale Product Office of the Federal Reserve Bank of New York, with responsibility for the Fedwire Funds, Fedwire Securities and the National Settlement Service. He is also product director of wholesale services and a member of the Bank's Management Committee. Prior to assuming this role in July 2015, Mr. Dzina served as product manager of the Wholesale Product Office. From 2008 through 2012 he ran the market operations, monitoring, and analysis function in the Markets Group. Mr. Dzina joined the Bank in 1991 as a bank examiner. In 1995, he was assigned to the Markets Group, where he held successive assignments as a trader-analyst in the foreign exchange department, executive assistant to the Foreign Exchange Committee, coordinator of the Group's euro conversion effort, staff coordinator of the cash management staff, and staff coordinator of the Treasury market policy staff. In 2004, Mr. Dzina was assigned to the Financial Services Group to lead the newly formed international cash department, which coordinates wholesale international cash distribution on behalf of the Federal Reserve System. In 2006, he returned to the Markets Group to run Central Bank and International Account Services, which provides correspondent banking and custodial services to foreign and international monetary authorities. Mr. Dzina holds a bachelor's degree from Princeton University and a master of business administration degree from Columbia Business School He also holds the Chartered Financial Analyst designation. Prior to pursuing his graduate studies, Mr. Dzina served as an officer in the U.S. Army.

Alex Ellenberg
Associate General Counsel
FINRA



ALEX ELLENBERG is Associate General Counsel at FINRA.

David Emero
Vice President, Regulatory Operations
Goldman, Sachs & Co.



DAVID EMERO is a Vice President at Goldman Sachs, and is a manager in the Americas Regulatory Operations Group. David's group focuses on regulatory reporting and monitoring of securities and derivatives orders, trades, transactions and positions under US securities regulations. As a manager in Regulatory Operations he is a subject matter expert on regulatory reporting (and related trading and trade processing operations) of Goldman Sachs and large complex Broker Dealers generally. David is an active member of the CAT Development Advisory Group, SIFMA CAT Steering Committee, and FIF CAT Working Group. He has been an active participant in many industry working groups focused on regulatory reporting such as CAT, OATS, Large Trader, Bluesheets, Equities TRF, TRACE and CARDS. David graduated from the Massachusetts Institute of Technology in 1990, with a Bachelor's Degree in Materials Engineering, and Fordham University in 1997 with a Master's of Business Administration, and served as a US Navy Officer from 1990 to 1997. He also worked as a technology manager at JP Morgan from 1997-2003 in the Futures and Options Technology Infrastructure and Electronic Trading Application Development teams. He joined Goldman Sachs in 2004.

Graham Ferguson
Senior Manager
Accenture



GRAHAM FERGUSON is a Senior Manager at Accenture. He is responsible for continuing to grow Accenture Capital Market's capability in Robotics Process Automation (RPA). Graham is also responsible for defining RPA and AI solutions at clients, helping them identify and create business cases for these solutions and supporting delivery of automation.

Thomas Ferlazzo
Senior Vice President, Operational Risk Supervision
Federal Reserve Bank of New York



THOMAS FERLAZZO joined the Federal Reserve Bank of New York in September 2008. He is responsible for the operational risk supervisory program. In this role, Tom oversees examiner activities in areas such as cyber security, business resiliency, internal audit, high speed automated trading, and data risk aggregation. Prior to joining the Federal Reserve, Tom was an Operations Manager in the financial sector in both banking and broker/dealer services. Tom is a Certified Regulatory and Compliance Professional from the Wharton FINRA program and holds a business degree from the City College System of New York.

Brett A. Flansburg
Vice President Compliance and Chief Compliance Officer
Ameriprise Financial



BRETT A. FLANSBURG is Vice President of Operations Compliance and Chief Compliance Officer of Ameriprise Financial' s clearing broker, American Enterprise Investment Service, Inc. (AEIS). AEIS is the clearing broker for all retail and institutional business introduced by Ameriprise Financial Service's network of nearly 10,000 financial advisors. Brett has over 18 years of financial services experience in various Operations and Compliance roles. Currently Brett and his team are responsible for all broker dealer, investment advisory and trust bank compliance obligations and controls in Ameriprise's operations divisions. Brett previously led Ameriprise's AML and Anti-Fraud departments as well as leading the firm's compliance due diligence program focused on recruitment of experienced financial advisors. Brett has a degree in Business Administration focused on Financial Planning and holds FINRA Series 4, 7, 24, 27, 63 and 99 registrations.

Wayne Forsythe
Vice President, Collateral Management
State Street Corporation



WAYNE FORSYTHE is Vice President, Collateral Management at State Street Corporation.

Andre Frank
Managing Partner, Thesys Technologies LLC
Thesys Technologies, LLC



ANDRE FRANK is a Managing Partner at Thesys Technologies LLC responsible for Product & Services. He has over 20 years of global work experience in capital markets and financial technology, creating and directing successful business ventures and providing thought leadership and executing on large complex projects/programs as well as productivity and technology¬ enabled transformations. In the past, Andre held positions at Citibank, HSBC, and Deloitte and Touche, in addition to other high growth technology and financial market companies. He successfully built and led high performing project teams in excess of 100 members to set up the E*¬Trade Bank in Europe, delivering multi¬year programs of next generation systems and products in financial institutions, and transforming multiple technology organization to operate more efficiently and agile.

Dr. Andreas Freund
Senior Manager, Global Consulting Practice - NextGen Strategy Practice & Blockchain Advisory
Tata Consultancy Services Limited



DR. ANDREAS FREUND is the TCS 2017 Distinguished Engineer for his contributions to Blockchain technology, Digital Identity and building the TCS COIN Blockchain Ecosystem and is a seasoned business leader and Six Sigma Black Belt. He has a proven international record of adding over $500M in enterprise value enhancements through numerous successful business & technology transformations, Operational due diligence, Post-Merger integration, Restructuring and Continuous Improvement initiatives. He now specializes in creating exponential organizations and innovations through rapid digital business and technology strategy development and implementation spanning Fortune 500 to Private Equity owned companies with a focus on Blockchain technology and its business models.

Victor Gaxiola
Head of Customer Service Advocacy
Hearsay Systems



Victor Gaxiola is the Head of Customer Advocacy at Hearsay Systems. He works closely with customers to drive adoption, retention and the return on investment in social media, mobile adoption, and digital innovation. Victor's background and experience as a former financial advisor and social media consultant facilitate his ability to work closely with Hearsay's customer community of social directors, marketers and compliance officers. He is also active in industry events and frequently contributes to the conversations in digital transformation and innovation providing content and thought leadership on behalf of Hearsay. Victor is the author of the Advisor of the Future: How to Stay Relevant in the Digital Age Executive Report and host of the Hearsay On the Air podcast that highlights through leadership in digital transformation, innovation and social media in financial services. The podcast is available on iTunes, GooglePlay, Stitcher Radio, Soundcloud and iHeart Radio.VICTOR GAXIOLA is Head of Customer Advocacy at Hearsay Systems.

Gary L. Goldsholle
Deputy Director, Division of Trading and Markets
U.S. Securities & Exchange Commission



GARY L. GOLDSHOLLE is Deputy Director of the Division of Trading and Markets at the Securities and Exchange Commission (SEC), where he is responsible for the offices of Chief Counsel, Market Supervision, and Clearance and Settlement. These offices play a critical role in the capital markets and cover a diverse range of topics, including market oversight, equity and fixed income market structure, regulation of exchanges, broker-dealers and clearing agencies, as well as legal and policy matters pertaining to broker-dealers and the operation of the securities markets. Prior to joining the SEC, Mr. Goldsholle was general counsel of the Municipal Securities Rulemaking Board (MSRB), where he oversaw all legal activities of the MSRB, including market regulation, professional qualifications, enforcement support and corporate governance. Previously, he was Vice President and Associate General Counsel for Financial Industry Regulatory Authority (FINRA), where he was responsible for regulatory policy and rule development. He also worked in the Office of the Chief Counsel, Division of Trading and Markets at the Commodity Futures Trading Commission (CFTC). Mr. Goldsholle began his legal career as an associate at Steptoe & Johnson. Mr. Goldsholle holds a Bachelor of Science degree, cum laude, from Duke University, with majors in computer science and economics, a general course certificate from the London School of Economics and Political Science, and a law degree from the University of Chicago Law School.

Sri Gopalakrishnan
Managing Director
Deloitte Consulting



SRI GOPALAKRISHNAN is Managing Director at Deloitte Consulting.

Joseph Guardino
Managing Director, Global Head of Operations
Bank of America Merrill Lynch



JOSEPH GUARDINO is a Managing Director and Head of Global Securities Operations at Bank of America. Joe have over 30 years experience managing operational teams and processes. He has managed a variety of operational functions while living in New York, Charlotte, San Francisco, Hong Kong and Singapore. Currently, Joe is responsible for setting the strategic direction and day to day management of all aspects of global securities operations for the organization's Global Markets businesses. The organization is spread across 27 countries, encompasses 3,000 employees. In addition to the traditional operational groups, Joe also has responsibility for Client On-Boarding and Regional offices across the Global Markets businesses. Currently he is a member of the SIFMA Operations & Technology Steering Committee, the Shorten Settlement Cycle Steering Committee and the SSI Utility Initiatives Product Governance Committee. Currently hold FINRA regulatory licenses: Series 7, 27, 53 and 63.

Ira D. Hammerman
Executive Vice President and General Counsel
SIFMA



IRA D. HAMMERMAN is Executive Vice President and General Counsel for SIFMA. In this role, Mr. Hammerman oversees SIFMA's legal advocacy efforts and outside counsel relationships. He previously served as Senior Managing Director and General Counsel since joining SIFMA in 2004. He has been intimately involved with SIFMA's response to the 2008 financial crisis, particularly SIFMA's advocacy efforts related to the Dodd-Frank Act. Prior to joining SIFMA, Mr. Hammerman was a partner of Clifford Chance, where over a 19 year period he represented the financial services industry on a wide variety of securities regulatory and enforcement matters before the SEC, FINRA and state regulatory authorities. His practice focused on U.S. securities regulation of U.S. and foreign financial institutions, including broker-dealers, investment advisers, banks and investment companies. A substantial part of his practice included representation of financial institutions with respect to trading, compliance and enforcement matters. Mr. Hammerman received his law degree from Georgetown University Law Center and has a B.A. from Emory University. He is a member of the District of Columbia and New York Bars.

Michael Heffner
Vice President, Financial Services Practice
Appian



MICHAEL HEFFNER is Appian's Global Capital Markets and Banking Industry Lead. Mr. Heffner is responsible for driving Appian's growth and aligning Appian's vision to the challenges faced by today's financial services sector. This includes using IT to drive business value, increasing operational excellence and driving new levels of customer engagement. Mr. Heffner is a seasoned veteran who has helped organizations across the financial services industry achieve success through innovative approaches to problem solving. Prior to Appian, Mr. Heffner was Managing Director, Business Transformation at State Street Global Markets. He has also held management positions at Accenture and Charles Schwab & Co.Mr. Heffner earned a BSBA in Economics from the University of South Carolina and an MBA with concentration in Finance from Babson College.

Toby Henry
Managing Principal
Capco



TOBY HENRY is a Managing Principal in the Wealth Management practice of Capco, where his area of expertise lies within digital and mobile transformations to improve customer experience and boost profitability. From his induction to the Financial Services world at HSBC, Toby has amassed a varied project portfolio covering proposition development, online trading platform design and delivery, in addition to business analysis for the Cards (Debit and Credit) and Mortgage products. He also holds ISEB Certifications in Modelling Business processes, Requirements Engineering, IT enabled business change and Business analysis essentials.

Since joining Capco, Toby has focused on the evaluation and implementation of digital strategies and how financial institutions can leverage these technologies to deliver and exceed their customers' expectations.

Michele Hillery
Executive Director, Equity Clearing Services, Fixed Income Product Management
DTCC



Michele Hillery is an Executive Director in the Equity Clearing Product Management Group at The Depository Trust & Clearing Corporation (DTCC). In this role, Michele is focused on the development of products and services to support the post-trade capture processing of equities transactions and has responsibility for the day-to-day management of equity clearing activities. She also is responsible for a number of DTCC core applications, including Universal Trade Capture, Continuous Net Settlement System, Automated Customer Account Transfer Service, Obligation Warehouse and Cost Basis Reporting Service.

Michele has over 20 years in the industry. Prior to joining Equity Clearing in 2013, Michele led the Fixed Income Clearing Corporation's Mortgage Backed Securities Division (MBSD) where she managed the operation of the business and had responsibility over project development.

Michele joined DTCC in 1999 and has held various positions within Product Management, Quality Assurance and Operations. She earned a BBS from University of Limerick, Ireland and a MS from New York University.MICHELE HILLERY is Executive Director, Equity Clearing Services, Fixed Income Product Management at DTCC.

James Hraska
Managing Director & General Manager of DTCC's Fixed Income Clearing Corporation
DTCC



JAMES HRASKA is Managing Director and General Manager, FICC Services at DTCC. Jim is responsible for the Fixed Income product group, overseeing all of FICC's products and services. As part of our commitment to deliver greater value to our clients, Jim also leads FICC's efforts in initiatives such as expanding buy-side participation in FICC clearing services, and implementing the Mortgage Novation Service for MBSD.

Jim joins DTCC from Barclays, where he most recently served as Global Director of Product Management, specializing in Financing and Structural reform. He has twenty-six years experience in the securities industry with expertise in fixed income and equity financing, fixed income and equity derivatives, financial engineering, reinsurance, structured credit products, futures, and global clearance and custody.

He is a long-standing member of SIFMA, where he served as the Government Operations Chair and as a participant in numerous working groups. Jim served as a member of the Treasury Market Practices Group (TMPG) from the group's inception through September of 2016, supporting integrity and efficiency in the treasury, agency debt, and agency MBS markets. He was also a senior member of the Fed's Tri-party Reform Task Force, which was responsible for the platform's risk and liquidity improvements over recent years.

David Inggs
Senior Vice President, Operations
E*TRADE Financial Corp.



DAVID INGGS is Senior Vice President, Operations at E*TRADE Financial Corp. David oversees all aspects of the Global Operations function including Securities Lending, Risk, Fraud Detection, Trade and Position Services, Advisory Services, Cost Basis and Tax, Margin, Account Services and Maintenance, Business Administration, and Reporting and Analysis.

Prior to joining E*TRADE, Mr. Inggs served at Goldman Sachs, where he was the Managing Director and Global Head of Operations for Derivative Prime Brokerage, Futures & Options, Execution & Clearing, and Prime Brokerage. Prior to Goldman, he was an Executive Director in Loans and Derivative Operations at Morgan Stanley. Prior to this role he held several positions across Whole Loan, Fixed Income, Rate Swap, Credit Derivative, Collateral, and Management Analysis and Planning Operations.

Mr. Inggs received a BA and MA in Commerce from the University of KwaZulu-Natal.

Sharif Ismail
Vice President
Goldman Sachs Asset Management, L.P.



SHARIF ISMAIL is a Vice President within the Operations Division at Goldman Sachs Asset Management. His responsibilities include global oversight of Collateral Management and Post Trade Middle Office for GSAM. Sharif has represented GSAM as a member of the ISDA Collateral Steering Committee since 2010. Prior to joining the firm, he received his bachelor's degree in Business Logistics with a minor in Economics from the Pennsylvania State University.

Lindsay B. Jackson
Associate
Morgan Lewis & Bockius LLP



LINDSAY B. JACKSON counsels financial services clients on issues that arise under the Employee Retirement Income Security Act (ERISA) fiduciary responsibility and prohibited transaction rules. Clients turn to her for guidance on ERISA and IRC compliance when providing services to plans and IRAs. Lindsay also negotiates private fund investments and other service provider agreements on behalf of plans and plan asset entities. She advises clients involved in US Department of Labor and SEC examinations and investigations. Before joining Morgan Lewis, Lindsay was an associate in the employee benefits practice of a US national law firm. During law school, Lindsay served as an articles editor for the Georgetown Journal of Law and Public Policy and interned at a law firm in Germany. Before embarking on a legal career, she oversaw the technical documentation for the EMEA division of a groundbreaking mapping software and data company.LINDSAY B. JACKSON is an Associate at Morgan Lewis & Bockius LLP.

Michelle M. Kelley
Senior Vice President & Associate General Counsel
LPL Financial LLC



MICHELLE KELLEY is Senior Vice President and Associate General Counsel at LPL Financial. As Senior Vice President and Associate General Counsel for LPL Financial, Michelle Kelley is responsible for managing the legal aspects of the firm's investment advisory and retirement platforms. She is located in LPL Financial's Boston office. Prior to joining LPL Financial in 2006, Ms. Kelley practiced investment management law at Ropes & Gray, LLP, where she focused on investment advisor and investment company matters. Ms. Kelley received a Bachelor of Arts from Colgate University and a Juris Doctor from Boston College Law School.

Lynnette Kelly
Executive Director
MSRB



LYNNETTE KELLY is Executive Director of the Municipal Securities Rulemaking Board (MSRB). Ms. Kelly leads the day-to-day management of the MSRB, a self-regulatory organization whose mission is to protect investors, state and local governments and other municipal entities, and the public interest by promoting a fair and efficient municipal securities market. Ms. Kelly joined the MSRB in 2007 and oversaw the expansion of the MSRB as a result of the Dodd-Frank Wall Street Reform and Consumer Protection Act of 2010. The Dodd-Frank Act expanded the MSRB's mission to include the protection of municipal entities and obligated persons, in addition to investors. It also gave the MSRB rulemaking authority over municipal advisors, in addition to municipal securities dealers. At the MSRB, Ms. Kelly has managed the development of new and amended rules consistent with the organization's mission, led the launch of the EMMA website in 2008 and has continued to champion its expansion to increase transparency in the municipal market. She also formalized the MSRB's approach to education and outreach activities to all market stakeholders. In 2012, Ms. Kelly received the Municipal Forum of New York's Public Service Award for her leadership in the municipal market and in 2006, she received the Industry Contribution Award from the National Federation of Municipal Analysts. Prior to joining the MSRB, Ms. Kelly was a managing director and associate general counsel at the Securities Industry and Financial Markets Association (SIFMA), where she helped SIFMA (formerly The Bond Market Association) develop and implement legal, regulatory and best market practices in the fixed income markets, with a focus on municipal finance. From 1990 to 1993, Ms. Kelly served as general counsel for the Municipal Assistance Corporation for the City of New York, and has worked at several law firms in New York City in all areas of municipal finance. Ms. Kelly graduated from the University of Nebraska and Tulane University School of Law. She is an accredited National Association of Corporate Directors Board Leadership Fellow.

Sanjeev Khati
TCS Banking and Financial Services Leadership Team
Tata Consultancy Services



SANJEEV KHATI is Head of Business Development-Banking & Financial Services USA. As the Head of Business Development for Banking and Financial Services USA, Sanjeev is responsible for driving the unit's business development vision, strategy and targets, leading the sales force to structure and shape deals that deliver value and sustainable outcomes for clients.

Sanjeev also heads the Capital Markets Unit for TCS USA, responsible for guiding the development of client relationships, driving overall unit strategy, customer centric offering development and fostering industry partnerships.

Sanjeev specializes in envisioning and delivering large scale Technology and Business change programs for clients in the Financial Services Industry. With more than 19 years of experience and a proven track record, he has overseen many large transformation programs encompassing Application and bespoke Software development, Package Implementations & Reengineering, Systems Integrations, Operations & Infrastructure Outsourcing and Consulting engagements for his clients. His work experience has spanned across clients from various industry sub segments viz. Payments, Core Banking, Wealth and Asset Management, Capital markets and Market Infrastructure firms.

In his previous roles as Senior Client Partner, Sanjeev has led TCS's relationship with some of the world's largest investment banks, asset managers, hedge funds, clearing houses and exchanges to deliver results in the areas of business planning and process optimization, business and IT architecture, application management, IT and Infrastructure outsourcing and business process outsourcing.

Sanjeev is an avid business reader and golfer. He has a passion for sustainability and supports multiple non-profit organizations. He has completed an Executive Leadership Program from Ross School of Business, University of Michigan and a Bachelor of Technology in Electrical Engineering, and he is based in New Jersey.

Manisha Kimmel
Chief Regulatory Officer
Thomson Reuters



MANISHA KIMMEL is the Chief Regulatory Officer, Wealth Management at Thomson Reuters. Manisha focuses on identifying regulatory upstream risk and influencing strategic regulatory initiatives by acting as a regulatory liaison on behalf of Thomson Reuters and our customers. Manisha formerly worked as the Managing Director of the Financial Information Forum (FIF). She spearheaded FIF's response to market structure initiatives by identifying and driving industry issues to successful resolution. Manisha is a member of the Security and Exchange Commission's Equity Market Structure Advisory Committee (EMSAC) where she chairs the Customer Issues Subcommittee. Additionally, she serves on the Consolidated Audit Trail (CAT) Development Advisory Group.

Prior to her work at FIF, Manisha worked on numerous engagements assisting firms in strategic and technology decisions in her capacity as Senior Industry Consultant for Jordan & Jordan. She also held positions at ADP in their Strategic Investments group within their brokerage division. In addition to completing coursework at Stanford University's Learning, Design and Technology program, Manisha has a BS in Finance and Information Systems from the Wharton School and a BS in Systems Engineering with a focus in Telecommunications from the University of Pennsylvania.

Dilip Krishna
Managing Director
Deloitte



DILIP KRISHNA is Managing Director at Deloitte.

Bennet Kumar
Head - Business Process Services, North America
Hexaware



BENNET KUMAR heads Hexaware's Business Process Services practice in North America. Over 20 years of global services experience includes driving operational excellence, transformation and change in processes and operating models, specifically in the Financial Services industry. Currently involved in setting up and managing multiple initiatives in global Banks and Capital Markets firms, leveraging Hexaware's Digital Managed Services engagement model, which is a unique approach for accelerating value from automation.

Christopher Larkin
Managing Director, Fixed Income & Workplace Solutions
T.D. Ameritrade, Inc.



CHRISTOPHER LARKIN is responsible for the strategic direction and growth of TD Ameritrade's Workplace Solutions, Fixed Income & Syndicate businesses. Leveraging more than 20 years of experience delivering retail and institutional based brokerage services, Mr. Larkin oversees TD Ameritrade's sales, product & trading arms of those divisions.

Prior to his tenure at TD Ameritrade, Mr. Larkin served over 10 years as Senior Vice President, Retail Trading and Client Services at E*TRADE Financial. He oversaw the product development team to deliver innovative and relevant products, tools and services to the Company's self-directed retail trading customer base. Mr. Larkin also led sales and specialized service teams, including order routing and best execution responsibilities, in addition to leading the development and delivery of educational content to individual investors through the company's branch network and website.

Mr. Larkin also served as Vice President at Datek Online, where he helped grow their online brokerage business. He also held prior institutional sales and trading positions with ING Barings and Bloomberg LP. He earned a bachelor's degree from Villanova University in Pennsylvania in 1991.

Ron Lefferts
Managing Partner, Financial Service Sector, North America
IBM Global Business Services



RON LEFFERTS is Managing Partner, Financial Service Sector, North America at IBM Global Business Services.

Joseph M. Liguori
Managing Director
JPMorgan Chase & Co.



JOSEPH M. LIGUORI oversees the Strategy and Business Solutions Group (SBS - Initiative Management) for Securities Processing. His remit covers strategic initiatives (ie. Blockchain), industry and regulatory-driven programs (T+2), as well as significant tactical changes. Additionally, his area oversees Utility-related execution for DTCC/OMGEO and a Test Utility. He also covers the Implementation Management program for key rollouts across the Markets, Investor Services, and Retail businesses.

Other roles for Joe within JPM included day-to-day oversight and management responsibilities for Global Employee Compliance and Regulatory Reporting Operations and within the CIB Joe had overseen Securities Operations for the Americas covering the Broker Dealer and affiliated entities. This included core processes in Delaware, Brooklyn, New York, Dallas, and Bangalore.

Joe has been employed at Brokerage/Banking Firms in an Operations or Accounting capacity since 1984 including Prudential-Bache Securities, Bankers Trust Company, Citibank NA, and Lehman Brothers through December 1992 at which point he joined JPM.

Joe has a wife and three daughters and lives in DE. Joe holds his B.S. in Business Administration from St. Joseph's College in Brooklyn, his FINRA Series 7 and FINRA Series 27 licenses. Joe currently sits on the SIFMA ISC (Industry Steering Committee) for the T+2 initiative.

Stephen Lurie
Director, Advisory Financial Crimes Unit
PwC



STEPHEN LURIE is a Director in PwC's Advisory Financial Crimes Unit and has over 35 years of experience in providing regulatory and internal controls consulting and implementation experience at broker-dealers, banks and hedge/private equity fund advisers. For the past 19 years with PwC, Stephen has served in both the firm's financial services financial crimes, regulatory consulting and internal audit services units. Since the passage of the USA PATRIOT Act in 2001, he has primarily focused on the implementation, independent review, remediation and assessment of AML compliance programs at broker-dealers, banks and funds.

Stephen has authored articles on the subjects of FinCEN's new CDD/UBO rule, AML reliance with affiliates, elective AML Programs at Hedge Funds and Investment Advisers, and AML Assessment Programs. He has also spoken at several AML trade association and vendor conferences. Immediately before joining PwC, Stephen served as Chief Administrative Officer and SVP for the fixed income division of a major UK bank's US office. In this role Stephen was responsible for the internal controls and compliance items for the fixed income products sold and traded within its broker-dealer unit and the New York Branch of the affiliated bank.

Michael Martinen
Managing Principal
Capco



As a Managing Principal in Capco's Capital Markets Group, Michael's current remit is that of a subject matter expert for the T+2 market offering. He co-authored a white paper, T+2 – Are you ready?, which addressed the importance of robust end-to-end testing as a critical step in the path to T+2 readiness and implementation. He also represents Capco on the DTCC Industry Working Group for T+2 Testing. In February 2017, Michael produced a CAT whitepaper to share Capco's POV on this compliance requirement, and is now actively engaged with Tier 1 institutions as they take the necessary steps to implement the framework to achieve compliance.

With over 15 years industry experience, he has developed an enviable reputation for operational process re-design and strategic improvement, with a focus on the broker dealer, front-to-back operations and functionality. In addition, Michael is an active member of Sifma, ISDA and FTF.

Vijay Mayadas
Senior Vice President of Corporate Strategy & Head of US Fixed Income
Broadridge Financial Solutions, Inc.



VIJAY MAYADAS is our Corporate Vice President, Strategy and Head of US Fixed Income. He is responsible for strategy, acquisitions, partnerships and other growth-related activities within the organization including leading Broadridge's Blockchain initiatives. Mr. Mayadas was appointed a corporate officer of the Company in November 2015. In September 2016, Mr. Mayadas's role was expanded to add responsibility for the U.S. Fixed Income division within our Global Technology and Operations business. He joined Broadridge in April 2013. Prior to joining Broadridge, Mr. Mayadas held a variety of roles in private equity, strategy consulting, and technology. He worked at IFA, a private equity firm, from 2011 to 2013, and at the Boston Consulting Group, a global consulting firm, from 2005 to 2011. Earlier in his career he co-founded and sold a software company, and worked as a software engineer on fixed income trading platforms. Vijay has a BA and MA in Physics from Oxford University, and an MBA from The Wharton School.

Elizabeth McCaul
Partner-in-Charge, New York Office
Promontory, an IBM Company



ELIZABETH MCCAUL joined Promontory after serving as the superintendent of banks of the state of New York, where she was responsible for supervision of some of the world's largest institutions and most of the foreign banks operating in the United States, as well as community banks, mortgage companies, and the overseas banking activities of investment banks and insurance companies. All told, she oversaw financial institutions representing $2 trillion in assets. She is well recognized for her safety and soundness and risk management credentials. As superintendent, she introduced capital markets specialists to the examination teams, established targeted hedge fund reviews, opened a Tokyo office, and helped banks and securities firms comply with the Sarbanes-Oxley Act and the USA PATRIOT Act. In her early days as superintendent, Elizabeth directed a $22 billion banker's bank, following its liquidity problems. After the 9/11 attacks, she worked with banks, securities firms, and the Federal Reserve to get the U.S. markets reopened and functioning properly. She subsequently worked with federal regulators and top law enforcement officials to create mechanisms to help guard against the use of the U.S. banking system for financial terrorism. Elizabeth served as the chairman of the Conference of State Bank Supervisors and as a member of the Federal Financial Institutions Examination Council. She was an instructor on corporate governance at the Financial Stability Institute at the Bank for International Settlements. She also worked as an investment banker at Goldman Sachs from 1985 to 1995.

Todd McDonald
Co-Founder & Chief Operations Officer
R3



TODD MCDONALD is Co-Founder and Chief Operating Officer of R3. Todd has led R3's exploration into distributed ledgers, meeting and establishing relationships with the largest venture-backed blockchain companies and recognised thought leaders in crypto-finance. Prior to R3, Todd spent fourteen years at Standard Chartered Bank in financial markets trading and management, where he held the roles of Global Head of eFX Trading and Managing Director, Head of FX Americas.

Graeme McEvoy
Managing Director & Global Head, ISG Product Operations
Morgan Stanley



GRAEME MCEVOY is a Managing Director of Morgan Stanley and is the Global Head of ISG Product Operations responsible for Operations activities in support of the ISG Sales and Trading businesses. He is based in New York. Graeme joined the firm in 2008 as a managing director initially to run Shared Services Operations for the Firm. He held this role until taking over his current responsibilities in May of 2013. Before coming to Morgan Stanley he spent several years at Goldman Sachs both in Europe and North America. Whilst at Goldman Sachs, he held operations management roles in Treasury Operations and Commodity Operations for the European business, and Commodity Operations globally. Prior to joining the financial services industry, Graeme spent ten years as an officer in the UK Royal Navy, where he devoted the majority of his time to working at sea in the UK submarine force.

Grainne McNamara
Principal, Financial Services & Banking and Capital Markets
PwC



GRAINNE MCNAMARA

is a Principal in the PwC Capital Markets team, specializing in effectively delivering large transformation programs at top tier banks. She has over 20 years of experience in running front-to-back programs across divisions at firms such as Goldman Sachs and Morgan Stanley. She has designed and managed large scale implementations through the entire lifecycle, from design through build, test, and adoption/conversion. She is an expert at running multidisciplinary teams and in making large programs deliver what the business needs for the transformation, with particular focus on managing the risk and the costs involved with any large transformation. She is currently focusing on increasing productivity through leveraging new automation technology, optimizing shared service models, and most especially, through more effective use of human capital and expert talent with the banks. Grainne is also responsible for PwC efforts in blockchain solutions across financial services.

Cynthia Meyn
Executive Vice President, Co-Head U.S. Investment Operations Team
PIMCO



CYNTHIA MEYN is an Executive Vice President in the New York office and co-heads PIMCO's U.S. investment operations team. In this role, she manages the operations for the New York trade floor, alternative investments, retail SMA, and the post-trade environment globally across all asset classes and channels. She also serves as a member of the Duke University Fuqua Board of Visitors; the CUSIP Board of Trustees; the SIFMA Operations and Technology Steering Committee (OTSC); the Securities Operations and Advisory Committee under the Investment Company Institute (ICI); and, the SIFMA Asset Managers Group Operations Forum Steering Committee. Prior to joining PIMCO in 2008, Ms. Meyn was the managing director of North American operations at Morgan Stanley Investment Management. Previously, she was global co-director of fixed income and derivatives technology at AllianceBernstein, managing director and head of global fixed income technology at Cantor Fitzgerald, and chief technology officer and chief risk officer at Mizuho Capital Markets. Prior industry service includes the DTCC Board of Directors (2011-2017) and the Omgeo Board of Managers (2010-2017). In 2014, Ms. Meyn won the FTF News Technology and Innovations Award for Operations Person of the Year. She is also co-author of two Harvard Business School case studies that examined crowd-sourced technological innovation. She has 32 years of investment experience and holds an undergraduate degree from Smith College and an MBA from Duke University Fuqua School of Business.

Charles Minutella
Director and Global Lead, Financial Markets
Thomson Reuters



CHARLES MINUTELLA is Director and Global Lead, Financial Markets at Thomson Reuters.

James Monahan
Executive Director and Regional Head of North America Position Services
Morgan Stanley



JAMES MONAHAN is an Executive Director and Regional Head of the America's Institutional Asset Servicing Group at Morgan Stanley, managing groups in Baltimore and the New York Morgan Stanley offices. Jim has over 25 years brokerage operations experience with a primary focus being on the Management of Domestic and Global Corporate Actions, specializing in implementing systemic solutions focused on delivering strong risk oversight protocols across the entire life cycle of corporate action event support with an emphasis on value add service delivery in support of the complexities within the institutional service model. Other areas of business experience are: Risk Management, Stock Loan Operations, Trade Reconciliation, Fixed Income Settlements and Global Project Management.

Jim attended St. John's University with a major in English. He is a Past President of the Corporate Action Section within SIFMA's Operations and Technology Society, a current member of the Capital Markets Working Group at SIFMA and a member of the DTCC Asset Servicing Advisory Board.

Nicole Monteforte
Principal
Booz Allen Hamilton



NICOLE MONTEFORTE is Principal at Booz Allen Hamilton.

John Morik
Managing Director, BDS Head of Product Management and Strategy
BNY Mellon



JOHN MORIK is Managing Director at BNY Mellon and Head of Product and Strategy in BNY Mellon's Domestic Collateral Management and Government Clearance business. He was the business lead and program sponsor for the implementation of the Bank's initiatives for Tri-Party Market Infrastructure Reform. John serves on a variety of industry committees including the SIFMA Government Operations Committee, SIFMA Funding Executive Committee and the Federal Reserve's Payments Risk Committee Working Group.

Mr. Morik has more than 30 years experience in the securities industry. He has held operational and managerial roles in project management, audit/compliance administration, business analysis and operations management. He served on the GNMA Conversion Task Force coordinating BNY Mellon's role during that initiative. In 2003, he was the lead manager responsible for opening BNY Mellon's Orlando operations center which provided robust contingency capabilities for the bank's Broker-Dealer Services unit. In 2009, he represented BNY Mellon on the Tri-Party Infrastructure Reform Task Force.

Prior to joining the company in 1995, Mr. Morik was with Bank of America. He earned a Bachelor of Arts from Albany University.

Robert S. Mueller
Partner
WilmerHale



ROBERT S. MUELLER, III served as the sixth Director of the FBI. Nominated by President
George W. Bush he was sworn in as Director on September 4, 2001 - just one week before 9/11. His ten-year term as Director was extended for an additional two years at the request of President Barack Obama and pursuant to legislation enacted by the U.S. Congress.

After receiving his undergraduate degree at Princeton University and his Master's Degree in International Relations from New York University, Mr. Mueller joined the U.S. Marine Corps. He served as a Marine officer for three years. After attending Army Ranger and Jump Schools, he led a rifle platoon of the Third Marine Division in Vietnam for one year. For his service, he received the Bronze Star, two Navy Commendation Medals, the Purple Heart, and the Vietnamese Cross of Gallantry.

Following his career in the Marine Corps, Mr. Mueller went on to earn his law degree from the University of Virginia Law School. Mr. Mueller served as a litigator, U.S. Attorney and Acting Deputy Attorney General for the Department of Justice.

Currently, he is a partner at WilmerHale in Washington, DC, where his practice focuses on investigations, crisis management, privacy, and cyber security work.

Aisling Murphy
Senior Compliance Manager
Vanguard



Aisling Murphy is a Senior Compliance Manager responsible for retail compliance at Vanguard which includes the firm's investment advisory, broker-dealer and transfer agent activities. She and her team are responsible for brokerage trading and operations, advertising compliance, retail distribution, sales and marketing, and licensing and registration.

Prior to joining Vanguard in April 2015, Ms. Murphy held legal and compliance roles supporting broker-dealer, advisor services, and investment advisory activities at Edward Jones and Scottrade Inc. Aisling began her career as a criminal and civil litigator in St. Louis, Missouri. Ms. Murphy is a member of the SIFMA Compliance and Regulatory Policy Committee, the SIFMA Senior Investors Working Group and the NSCP. She obtained her B.A. in English Literature from the University of Dallas in 1998 and her J.D. from St. Louis University in 2002.

Timothy Ney
Principal, Operations
Edward D. Jones & Co., L.P.



TIM NEY is the Edward Jones principal responsible for the Operations division and serves on the Management Committee.

He joined the firm in 1992 as a member of Internal Audit. He moved to Branch Administration three years later to lead branch transition and lease administration. In 1997, he assumed responsibility for financial reporting in Accounting. The following year, Ney moved to Mutual Fund Operations to help implement shareholder accounting.

Ney was named a principal with the firm in 2000 and in 2001 led the relocation of Mutual Fund Operations to the firm's Tempe Campus in Phoenix. There, he was responsible for the Security, Trades, Advisory and Retirement Services areas of Operations from 2008 to 2016. He assumed his current responsibilities in 2017.

Ney is a member of the SIFMA Operations and Technology Steering Committee (OTSC) and the DTCC Operations Advisory Committee (OAC).

Before coming to Edward Jones, he was a certified public accountant for Ernst & Young in the entrepreneurial services area.

He earned a bachelor's degree in business administration from Washington University and an executive MBA from Washington University in St. Louis.

Scott O'Grady
Air Force Veteran / F16 Pilot, Author "Return with Honor"




Captain Scott O'Grady was born in Brooklyn, New York on October 12, 1965. He moved with his family to Long Beach, California in 1970, then to Ridgewood, New Jersey in 1972, and finally to Spokane, Washington, in 1974. He graduated from Lewis and Clark High School in 1984 and attended the University of Washington for one year before transferring to Embry Riddle Aeronautical University, Prescott, Arizona. Captain O'Grady earned a bachelor of science degree (aeronautical) in 1989 and was commissioned through the Air Force Reserve Officers Training Corps program, April 1989.

Following college, Captain O'Grady attended the Euro-NATO Joint Jet Pilot Training Program at Sheppard Air Force Base, Texas, from November 1989 to December 1990. He was then assigned to F-16 pilot training at Luke Air Force Base until December 1991 when he began his first operational assignment flying the F-16 at the 80th Fighter Squadron, Kunsan Air Base, Korea. In April 1993, Captain O'Grady was reassigned to the 526th Fighter Squadron, Ramstein AB, Germany, until assuming a position in May 1994 with the 555th Fighter Squadron in Aviano, Italy. In October 1995, he was assigned as an F-16 pilot with the 466th Fighter Squadron at Hill Air Force Base, Utah. In July 1998, he was assigned to a joint survival agency at Fairchild Air Force Base, Spokane, Washington. After 12 years of military service Captain O'Grady entered inactive reserve status in February 2001. Shortly after, he enrolled at Dallas Theological Seminary and graduated with a masters degree in the spring of 2007. Scott also was awarded an honorary doctorate in public service by the University of Portland in Oregon.

Captain O'Grady was helping enforce the NATO no-fly zone policy in the skies over Bosnia when a Soviet-made anti aircraft missile slammed into his F-16. Capt. O'Grady tells his incredible story of how he survived in hostile territory for six days before being rescued by the US Marines in his book, Return With Honor, which spent six weeks on The New York Times bestseller list. He has also published Basher Five-Two, a children's edition of his original story. His courageous story has also been documented on the Discovery Channel presentation, Behind Enemy Lines. In addition, Scott O'Grady has been featured on CNN's Voices of the Millennium, and Then and Now, series that focus on the most influential personalities of the past 25 years.

Captain O'Grady has accumulated more than 1,300 military flying hours including over 1,000 in the F-16.

Samer Ojjeh
Principal, Financial Services - Asset Management
EY



SAMER OJJEH is Principal, Financial Services - Asset Management at EY.

Brian Peretti
Senior Career Official for the Office of the Assistant Secretary for Financial Institutions and Director, Office of Critical Infrastructure Protection and Compliance Policy
U.S. Department of the Treasury



BRIAN PERETTI is Senior Career Official for the Office of the Assistant Secretary for Financial Institutions and Director, Office of Critical Infrastructure Protection and Compliance Policy at the U.S. Department of the Treasury.

Jennifer Peve
Executive Director, Strategy & Business Development
DTCC



JENNIFER PEVE is Executive Director Office of FinTech Strategy for DTCC. She joined the firm in 2015. Prior to DTCC, Ms. Peve worked at CME Group where she served as Executive Director of OTC Product Management with responsibility for CME's cleared OTC credit default swaps (CDS) business including growth strategy, business development, and go-to-market activities.

Ms. Peve has over 20 years of financial markets expertise, including consulting and practical experience as well as the design, development and deployment of business strategies in a dynamic environment. She has extensive product knowledge across the entire product life cycle, including OTC, FX and FX Options, OTC Metals, Stock Lending, OTC Credit Default Swaps, OTC Interest Rate Swaps and Swaptions, OTC Total Return Swaps, F&O, Energy and Equities.

Ms. Peve is a member of SIFMA's Blockchain Roundtable and is a regular speaker at industry conferences, with past participation at Consensus, SIFMA and AMF events. She holds a bachelor's degree in international business and finance from St. Mary's College, Notre Dame.

Murray C. Pozmanter
Managing Director, Head of Clearing Agency Services & Global Operations and Client Services
DTCC



MURRAY C. POZMANTER is Managing Director and General Manager in charge of DTCC's SIFMU (Systemically Important Financial Market Utility) businesses. He also leads a consolidated Clearing Agency Services team, where he has responsibility for the development and marketing of products and services related to DTCC's post-trade processing of transactions. In addition, Pozmanter oversees DTCC's Global Operations & Client Services teams.

Prior to joining DTCC in 2007 as Managing Director, Pozmanter was at Nomura Securities for 18 years, where the last position he held was Managing Director and Head of US Operations. At Nomura, Pozmanter was responsible for all fixed income, equity, and derivatives operations for all U.S. subsidiaries of Nomura Holding America. Before joining Nomura, Pozmanter spent six years at Salomon Brothers Inc.

He is a member of the Treasury Market Practices Group, as well as SIFMA's Funding Division Executive Committee and Operations and Technology Steering Committee. He has also been a member of the DTCC's Operations Advisory Committee.

Sanjay Prasad
Director
Tata Consultancy Services Limited



SANJAY PRASAD is the Director at TCS where he leads the Strategy, Sales and Business Development for TCS BaNCS Wealth Management and Capital Markets Solutions for North America. For the last 15 years he has worked closely with Top Broker Dealers, Custodians and Fund Managers to help them transform from legacy monolithic technology to net-centric, componentized solution sets. Sanjay has helped financial institutions leverage the power of TCS BaNCS to launch disruptive Wealth Advisory Solutions and enabled Custodians and Broker Dealers transform their Operations from managing exceptions to managing risk.

Over the last two years, Sanjay has been focused on Digital Technologies and API ready solutions that have the power to bring financial institution closer to their customers while keeping them insulated from the nuances of the underlying technology. Blockchain and DLT are his other focus areas where he is involved in creation of use cases applicable for the Securities Industry.

Sanjay holds a MBA in Finance from Indian School of Business.

Thomas F. Price
Managing Director, Operations, Technology & BCP
SIFMA



THOMAS F. PRICE is the Managing Director of the Technology, Operations, and Business Continuity Group at SIFMA. In this capacity, he manages the group's day-to-day operations and oversees the services it provides to Member institutions. The group is focused on major industry Regulatory and Legislative issues. At a high level the group addresses industry issues like business resiliency, risk mitigation, infrastructure and operating efficiencies. In addition, Tom managed SIFMA's Conference Business during the merger of the SIA and BMA, and was instrumental in integrating that business into a single unit. During his career at SIFMA, Tom has held several member-facing leadership positions. He was the vice president and director of Membership and Recruitment. In this position, he was responsible for managing SIFMA's member recruitment and retention, as well as the organization's regulatory and legislative conferences and roundtables. Prior to joining SIFMA, Tom worked in the regulatory and legal group at the American Stock Exchange, where he advised issuers on exchange rules and regulations and public disclosure matters. Tom was also a liaison between the Exchange's listed companies and the trading floor. Prior to his time at the Exchange, Tom was a Trust Investment officer at Trust Company of New Jersey, where he was responsible for portfolio management and equity research. He was also a member of the Bank's Trust Investment Committee. Tom has held positions at Cowen & Company and Tucker Anthony, Inc. Tom earned his M.B.A. with a concentration in finance from Farleigh Dickinson University and is a member of the Depository Trust Company's Operations Advisory Council.

Shawn Quant
Chief Information and Operations Officer
Piper Jaffray & Co.



SHAWN QUANT is Chief Information and Operations Officer at Piper Jaffray & Co.

Greg Rattray, Ph.D.
Director of Global Cyber Partnerships & Government Strategy
JPMorgan Chase & Co.



GREG RATTRAY, PH.D. is Director of Global Cyber Partnerships & Government Strategy at JPMorgan Chase, responsible for strengthening and developing JPMC's relationships with law enforcement, government agencies and industry partners as it pertains to cybersecurity.

Dr. Rattray also serves as interim Co-President of the Financial Systemic Analysis & Resilience Center (FSARC), a private-public partnership that focuses on activities that deepen analyses of system risk across financial products and practices.

Dr. Rattray holds degrees from the U.S. Air Force Academy, the John F. Kennedy School of Government, Harvard University, and the Fletcher School of Law and Diplomacy, Tufts University. He is the author of Strategic Warfare in Cyberspace.

Judith Ricketts
President, Clearing
TD Ameritrade Holding Corporation



JUDITH RICKETTS is President of TD Ameritrade Clearing and Managing Director of Brokerage Operations. In this role she oversees all operational functions for TD Ameritrade. Through its many subsidiaries, TD Ameritrade offers investing and trading services for more than six million funded client accounts totaling more than $847 billion in Client assets, investor education services boasting hundreds of thousands of graduates, and custodial services for 4,500 independent registered investment advisors (RIAs).

Judy offers the benefit of 20 years of corporate experience at TD Ameritrade with expertise in retail, brokerage operations, technology, compliance, risk, and regulatory matters. Throughout her tenure she has led a host of Operational and Technology aspects of mergers and acquisitions including the integration of Waterhouse Securities in 2007, and the pending transaction with Scottrade. Currently she is leading a full- scale infrastructure change for the automation of clearing systems within TD Ameritrade Clearing, as well as transformational change in Operations standards to improve the Client Experience. Judy was also central to the on-shoring of Operational functions in 2013, which encompassed a variety of technology, controls and process enhancements. In 2009 Judy co-sponsored the launch of an enterprise wide Diversity and Inclusion effort, and was honored with the company's 2016 Impact Award for her work in this space.

Judy holds the Series 4, 7, 24, 27, 53, 55, and 63 securities licenses. She is a newly appointed Trustee to the Securities Industry Institute at Wharton and completed the program in 2010. Board of Directors seats include The Women's Fund of Omaha, and Rock The Street, Wall Street. She earned a Bachelor of Arts degree in Psychology from the University of Nebraska-Lincoln.

R.J. Rondini
Senior Vice President
Brown Brothers Harriman & Co.



R.J. RONDINI is the head of the custody segment for BBH's Alternative Investment Fund Services business. He is responsible for the development and enhancement of BBH's custody capabilities and services provided to Hedge, Private Equity, Credit and Real Asset clients globally.

R.J. has served in various roles in his 20+ years of service with the firm. In 2008, R.J. relocated to Luxembourg and served as the head of the Custody, Alternative Fund Services, Depositary Bank and Investment Fund Compliance departments. Upon his return to the U.S. in 2011, R.J. served as the Chief Administrative Officer for our Global Transfer Agency business and was responsible for profitability, risk management and talent development for this growing business.

R.J. received a BA in American History and Literature from Trinity College and an MBA from the Carroll School of Management at Boston College.

Louis J. Rosato III
Director, Investment Operations Group
BlackRock



LOUIS J. ROSATO, III, Director, is a member of BlackRock's Investment Operations Group. He oversees Business Strategy and Industry Relationship Management with Blackrock's Clients, Counterparties, Providers and Industry Partners within Investment Operations, and is responsible for global oversight across the Confirmation and Settlements functions for all products including Cash Securities, Foreign Exchange and Derivatives in partnership with Regional and Functional Leadership Teams. He is a member of the firms Fixed Income, Foreign Exchange, Equity, Liquidity, Cross Trading and Product Resource Oversight Committees. Before taking on his current role, Mr. Rosato lead the Global Trade Operations Teams in the US and EMEA.

 

In previous roles at BlackRock he was regional Head of Fixed Income, Derivatives, Foreign Exchange and Equity Trade Operations, as well Head of the firms Retail Separately Managed Account Operation.

 

Prior to joining BlackRock in 2004, Mr. Rosato was with Jennison Associates, LLC where he was responsible for establishing and managing the firms SMA Trading and Operations Teams.

 

He performed similar roles for 1838 Investment Advisors and Rittenhouse Financial Services.

 

He began his career in 1987 as an Operations Analyst with the Federal Reserve Bank of Philadelphia. Mr. Rosato is a Member and Chairperson of the Investment Company Institute Securities Operations Advisory Committee and Co-Chairperson of the Industry Working Group formed by DTCC, ICI, SIFMA and Industry Participants to analyze and plan for Settlement Compression in the US.

  

He is a Member of the SIFMA Operations and Technology and AMF Steering Committees, and active participant, Committee Member and Co-Chair of several ISITC, SWIFT, FIA and FIX Trading Community and Industry Working Groups.

 

He previously represented BlackRock on the OMGEO Regional Advisory Council in the Americas. Lou supports the American Corporate Partners Veteran Mentoring Program which connects Veteran Protégés with Corporate Mentors and focuses on helping to successfully transition Veterans from the military to the civilian workforce.

 

He earned a BS degree in Business Administration from Widener University.

Timothy C. Scheve
President & Chief Executive Officer
Janney Montgomery Scott



TIMOTHY C. SCHEVE is President and Chief Executive Officer of Janney Montgomery Scott LLC. Janney is a full-service financial services firm, providing comprehensive financial advice to individual, corporate and institutional clients.

Mr. Scheve became the President and CEO in August 2007 and has over 30 years of experience in the securities industry. Since his arrival at Janney, Mr. Scheve has assembled a leadership team that has a tremendous ability to adapt to rapidly evolving client needs and economic changes. These top professionals lead two core businesses—the Private Client Group and Capital Markets—and ensure efficient operations and administration.

Mr. Scheve has steered Janney's tremendous growth and leadership by ensuring that the Firm's professionals provide clients with an exceptional level of service and knowledgeable advice so that they may achieve their personal and business goals. Under his tenure, Janney has grown its client base, successfully expanded existing relationships, opened several new regional offices and become more actively engaged in its communities. All of these accomplishments have helped to solidify Janney as one of the strongest, leading and growing financial services firms in the industry today.

Before becoming the President and CEO of Janney, Mr. Scheve served in a variety of leadership roles at Legg Mason. He was appointed Executive Vice President of Legg Mason in 1998 and Senior Executive Vice President in 2000. In 2003, he was named President and CEO of Legg Mason's broker dealer, the former Legg Mason Wood Walker, Inc. (LMWW). In this role he managed a division comprised of 1,200 Financial Consultants and 120 offices with approximately $1 billion in revenue. He also managed the Firm's Capital Markets business, consisting of institutional equity, institutional fixed income and investment banking.

Mr. Scheve has always used his expertise to support both the financial services industry and his community. His professional affiliations include roles on the Board of Directors of Ben Franklin Technology Partners of Southeastern Pennsylvania, the Union League of Philadelphia, and the Board of Directors of the Securities Industry and Financial Markets Association. He is also a trustee for The Catholic University of America. His past affiliations include serving as a member of the Board of Directors of the Kimmel Center, the Board of Trustees of the American Red Cross of Southeastern Pennsylvania, a member of the Board of Directors of The Pennsylvania Trust Company, Chair of the National Aquarium in Baltimore, President of the Maryland Committee for Children, Vice Chair of the ICI Mutual Insurance Company, Member of the Franciscan Health System's Investment Committee and Trustee for the House of Ruth, St. Joseph Hospital and the Baltimore Community Foundation.

Maggie Serravalli
Executive Vice President, Client Experience
Fidelity Investments



MAGGIE SERRAVALLI is Executive Vice President of Client Experience for Fidelity Institutional, which offers clearing, custody and investment management products to help financial professionals, institutions and other intermediaries service their clients and grow their businesses. Fidelity Institutional is a division of Fidelity Investments, a leading provider of investment management, retirement planning, portfolio guidance, brokerage, benefits outsourcing and other financial products and services to more than 20 million individuals, institutions and financial intermediaries. Ms. Serravalli assumed her current position in February 2010 and oversees the strategy and implementation of the end-to-end service experience for clients of National Financial (NF), Institutional Wealth Services (IWS), Fidelity Capital Markets (FCM), Fidelity Family Office Services and Personal and Workplace Investing (PWI). She reports directly to Fidelity Institutional (FI) president, Gerard McGraw. Previously with Fidelity, Ms. Serravalli served as executive vice president, Client Experience, for the firm's Operations and Services Group (OSG) beginning in June 2007. In her role, she was responsible for the client management and client service teams of Fidelity's brokerage business—two divisions she still maintains responsibility for in her current position. Prior to joining Fidelity Investments in 2007, Ms. Serravalli held numerous senior management positions in the Investment Bank division of JPMorgan and its predecessor firms. She began her career within Chemical Bank's internal audit department in 1983, a firm that merged with Chase Manhattan in 1996 and subsequently acquired JPMorgan in 2000 to become JPMorganChase. During her tenure with the company, Ms. Serravalli served as managing director and head of Operations for various global product areas, including Derivatives, Foreign Exchange, Fixed Income Securities, Commodities, Futures and Prime Brokerage. Ms. Serravalli earned her bachelor of science degree in accounting from St. John's University in 1983. She holds her CPA certification and her Series 7 and 24 licenses.

Steven Silberstein
Chief Executive Officer
Sheltered Harbor LLC



STEVEN SILBERSTEIN is the CEO of Sheltered Harbor LLC, which was formed by the financial services industry to provide advanced protective resiliency operating models for the industry. Previously, he was Chief Technology Officer of SunGard Data Systems, a diversified global supplier of financial technology solutions to the industry. Before SunGard, he was Chief Information Officer and head of operations for Chi-X Global, an operator of stock exchanges in Tokyo, Singapore and Toronto. Previously, he was a managing director at Lehman Brothers, where he served as the global head of prime brokerage, and as chief information officer of the firm's global equities division.

Mr. Silberstein is an adjunct professor at Fordham University Graduate School of Business and a member of the Leadership Council of Rensselaer Lally School of Management. In addition, he is a development partner of Acumen, the social impact investment effort. He holds a B.S. in mathematics from Rensselaer Polytechnic Institute.

Amanda Smith
Senior Vice President and Head of Marketing
Fidelity Investments



AMANDA SMITH is Senior Vice President and Head of Marketing at Fidelity Investments.

Randy Snook
Executive Vice President, Business Policies & Practices
SIFMA



RANDY SNOOK is the Executive Vice President of Business Policies & Practices for SIFMA. He is responsible for overseeing the Association's three U.S. business groups – Capital Markets, Private Client and Asset Management – as well as Technology and Operations, Research, and Member Engagement. Prior to joining the Association, Mr. Snook held several senior positions at Goldman Sachs, including co-head of the Credit Capital Markets New Issue Desk, co-head of the Corporate Bond Business Unit and head of the Investment Grade Syndicate. Mr. Snook became a partner at Goldman in 2000. Before joining Goldman Sachs, he was an Associate at Drexel Burnham Lambert and an Assistant Treasurer at Bankers Trust.

 

Mr. Snook holds a B.S. in civil engineering and an MBA degree from Rensselaer Polytechnic Institute.

Joe South
President
Shadow Financial Systems, Inc.



JOE SOUTH has been involved with Shadow Financial Systems, Inc. since its inception in 1997 and became active in the firm as president in January 2006. He is responsible for defining the company's strategic direction and the composition of the company's product offering along with driving its sales and marketing efforts.

South has more than 30 years of experience growing, nurturing and developing boutique organizations in the investment industry having spent time in securities finance, treasury management and product accounting.

He was at Greenwich, Conn.-based hedge fund Paloma Partners where he was executive vice president at its broker-dealer Paloma Securities. There he was responsible for the U.S.-based domestic and international securities finance group and for business development of its hedge fund transparency offering.

Prior to that, he was senior vice president at Canadian-based Maple Financial Group where he ran the securities finance business unit working from its New York area broker-dealer Maple Securities. During his tenure, he established and built the company's securities finance presence in Canada, the U.K. and the U.S.

Earlier in his career, he held positions at Canadian-based Scotia Capital Markets in both the financial reporting and treasury management groups. He began his career at Ernst & Young in Toronto working in audit and then their Entrepreneurial Services Group.

South earned a bachelor of commerce with honors from Queen's University at Kingston, Ontario, Canada, and holds a professional accounting designation granted by the Chartered Professional Accountants of Ontario and The Institute of Chartered Accountants of Ontario. He also held Series 7, 24, 27, 55, and 63 certifications.

Robert Stanich
Global Wealth Management Offering Manager
IBM Watson Financial Services



ROBERT STANICH helps Financial Markets firms radically transform their business and technology offerings. He has extensive experience leading agile teams in environments of change and complexity, discovering and unlocking business value and fostering innovation.

Rob holds an MBA in Finance and International Business from New York University's Stern School of Business and a bachelor's in International Studies from the American University. Rob has served as an adviser to industry groups including Certified Financial Planning (CFP) Board's Digital Advice Working Group.

Robert Stewart
Senior Vice President, Investor Services
Brown Brothers Harriman & Co.



ROBERT STEWART is Senior Vice President, Investor Services at Brown Brothers Harriman & Co.

Mark Swenarton
Chief Risk Officer
Pershing LLC, a BNY Mellon company



MARK SWENARTON is the Chief Risk Officer and a Managing Director for Pershing, a BNY Mellon company. He is a member of Pershing's Executive Committee and BNY Mellon's Senior Leadership Team. Prior to his current role, Mark led Pershing's Client Service Delivery, Prime Services and Trading Services groups in the U.S. Mark serves as a board member for Pershing India Operational Services Private Limited, Pershing Securities Australia Pty Ltd., Pershing LLC and Pershing Advisor Solutions. Prior to joining Pershing in 1996, Mark was a vice president in Mutual Fund Operations for Smith Barney Shearson.

Mark is a member of the Depository Trust and Clearing Corporation's (DTCC) Wealth Management Advisory Board and is a member of the Securities Industry and Financial Markets Association (SIFMA) Operations and Technology Steering Committee. He is the past chairperson of Pershing's Technology Priorities Committee and of the Financial Industry Regulatory Authority Inc. (FINRA) Uniform Practice Code Committee. He was also a member of the Investment Company Institute's (ICI) Broker Dealer Advisory Committee.

Mark earned a Bachelor of Arts degree in Accounting from Mount Saint Mary's University and has completed the Securities Industry Institute® program, sponsored SIFMA, at the Wharton School of the University of Pennsylvania.

Daniel Thieke
Managing Director and General manager, Settlement & Asset Services
DTCC



DANIEL THIEKE is Managing Director and General Manager for Settlement & Asset Services at DTCC, responsible for overseeing services for these businesses globally and driving the strategic development of key company initiatives such as its corporate actions transformation effort, dematerialization of physical securities, and leading continued structural changes to the U.S. settlement processes. Mr. Thieke currently serves as a member of DTCC's Operating Committee, Management Risk Committee, and Anti Money Laundering (AML) Oversight Committee. He is also an Executive Committee member of the Americas' Central Securities Depositories Association (ACSDA) and an active member of the Securities Industry Financial Markets Association (SIFMA) Capital Markets Committee. Prior to this role, Mr. Thieke served as Managing Director for DTCC's Asset Services business responsible for various products and services including: underwriting, securities processing, corporate actions processing, issuer services and global tax services. Mr. Thieke joined The Depository Trust Company in 1997 in the Participant Services Department, serving as Relationship Manager for custodian bank and broker-dealer clients. He was promoted to director of Product Management for underwriting and securities processing before being named vice president in 2009. Mr. Thieke earned a Bachelor's degree in finance from the University of Notre Dame and holds a Masters of Business Administration from New York University's Stern School of Business.

Robert Toomey
Managing Director and Assistant General Counsel, Rates
SIFMA



ROBERT TOOMEY is Managing Director and Associate General Counsel, Rates at SIFMA. Mr. Toomey's primary responsibilities include staffing SIFMA's Rates Area (encompassing U.S. Federal government and agency debt businesses and short-term funding businesses, including repo, securities lending, prime brokerage and money market instruments). In addition, Mr. Toomey has been the principal staff person coordinating advocacy efforts on the Volcker Rule.

Prior to joining SIFMA's predecessor, the Bond Market Association, in September 2004, Rob served from 1995 as Counsel at the Federal Reserve Bank of New York, principally supporting the NY Fed's Markets Group in connection with US Treasury activities, open market operations, primary dealer relationships and foreign exchange. Immediately prior to joining the NY Fed, Rob was a Special Counsel at the Securities and Exchange Commission in the Division of Corporation Finance. Prior to the SEC he was an Associate at the law firm of Reid & Priest.

Rob has a BA from Haverford College and a JD from Fordham University School of Law.

Ravi Vaidyanathan
President & Global Head - Banking & Financial Services
Hexaware



RAVI VAIDYANATHAN manages the Banking, Financial Services and Capital Markets business vertical for Hexaware. He is responsible for accelerating business growth, client delivery, and competency development in the banking, financial services, and capital markets domain.



Ravi has over 25 years of experience in the IT industry with 20 years in the financial services industry including Securities and Capital Markets. As an ardent practitioner, Ravi engages in several key client initiatives and provides strategic consulting to CXOs in the areas of Digital Transformation and Automation. He has developed solutions in the areas of reference data management, portfolio management and accounting, and trading systems for various Wall Street clients of Hexaware. Ravi specializes in investment data management and has conducted several seminars and workshops on this subject. He holds a degree in engineering.

Christopher Vickery
Managing Director & Chief Operations Officer, Americas and Global Head of Enterprise Data Management
Nomura



CHRISTOPHER VICKERY is Managing Director, Chief Operations Officer in the Americas and Global Head of Enterprise Data Management at Nomura, the global investment bank. He is a member of the firm's regional Executive Management Committee. Mr. Vickery is actively engaged in industry leadership and governance forums, and is currently Chair of SIFMA's Operations and Technology Steering Committee (OTSC). Prior to joining Nomura in 2009, he spent 4 years at JPMorgan where he was a managing director in investment banking operations. Mr. Vickery held a variety of operations responsibilities at JPM, in his last role managing global operations for commercial and syndicated loan origination, trading, and servicing, the CLO business, and the credit portfolio group. Previously, he spent nine years at Citigroup, where he was a business manager in North American rates and currency business, was chief of staff for the global commodities business, managed an FX technology department, worked on enterprise projects, and was responsible for risk reporting.

John Vinci
Head of Core Project Management
DTCC



JOHN VINCI is head of Core Project Management for DTCC and as such is setting the vision and execution for DTCC's efforts to reengineer its post-trade processing platforms. Mr. Vinci recently joined DTCC from LCH.Clearnet where he had been head of their repo clearing business initiative for North America. Mr. Vinci has extensive experience in operations, product design, strategy, business and risk management. He previously served as the Head of Global Product Management and Strategy at The Bank of New York Mellon Corporation where he last oversaw the development of product management and strategy for BNY Mellon Broker-Dealer Services, focused on tri-party repo, derivatives and exchange collateral management and clearance product sets. In this capacity he served as its managing director and was as a member of the Bank's Operating Committee serving BNY Mellon for almost 20 years. Prior to BNY Mellon, Mr. Vinci held senior roles at JP Morgan Chase and Bankers Trust.

Thomas Wagner
Managing Director, Financial Services Operations
SIFMA



THOMAS WAGNER is Managing Director, Financial Services Operations at SIFMA.

Robert Walley
Principal, Financial Services
Deloitte



ROBERT WALLEY is a New York based Principal focused on Regulatory and Capital Markets market place assisting clients to operationalize rules, regulations and controls at Deloitte. He has spent over 30 years in financial services and currently leads our Advisory Securities and Exchange services. Bob has comprehensive working knowledge of the traded markets and regulatory and compliance functions. He focuses on risk management, market surveillance, examinations, case management, trading systems, and listings compliance. At Deloitte, he has advised several exchanges on leading practices, process improvements, and leading uses of technology for decision support. Bob has extensive experience in systems architecture, application design, data architecture, development methodologies, securities operations technology, building enterprise data repositories and warehousing, and enterprise reporting solutions. He has performed numerous assessment projects to evaluate the effectiveness of the functions, compliance to rules, and value to the organization. For 14 years, Bob lead the development and implementation of the systems for New York Stock Exchange Regulation and most recently has spent time working with the Financial Industry. Regulatory Authority (FINRA) focused on data management and Market Regulation. For the past two years. Bob has been working with the Commodities Futures Trading Commission (CFTC) to help them operationalize their extensive set of new rules. Working with the commission, he has helped to develop a three year technology enablement roadmap to assist with the oversight and control of the market participants. Bob currently leads the project office for the consortium of all US Equities and Options Exchanges and FINRA to respond to SEC Rule 613 Consolidated Audit Trail and helping exchanges and broker dealers implement enhanced trading control environments.

Michael Walsh
Regional Head of Operations – Americas
Société Générale



MICHAEL WALSH is Regional Head of Operations - Americas, at Société Générale.

Michael brings over thirty years of investment banking operational and regulatory experience to Société Générale. He has previously worked at Drexel Burnham Lambert, Lehman Brothers and Commerzbank in various operational / managerial roles. During his career he had some overseas assignments in London, Hong Kong and Frankfurt. He also has worked for National Association of Securities Dealers (NASD), as a Director of Product Development.

He holds a Bachelors Degree in Organizational Management with a minor in Accounting from Lehman College. He has also received a Certificate of Merit from Wharton School of Business for his participation in a three year program sponsored by the Securities Industry Association.

Michael is currently active in several industry Advisory Boards such as SIFMA's Operations & Technology Steering Committee and the Broadridge Advisory Board.

Edward Watson
Chief Operating Officer
Thesys CAT, LLC



EDWARD WATSON is the Chief Operating Officer of Thesys CAT LLC, where he will be responsible for operational activities. Ed has over 30 years of executive level financial services experience and has held numerous executive level positions in the United States and Europe. He has managed multiple disciplines and held positions including CFO, Treasurer, Head of Operations, Technology and General Services, and has established and run a highly profitable structured products business. He has worked at organizations including Citigroup and Fannie Mae. Ed holds a Bachelors of Science degree in accounting from St. John's University as well as a Masters of Business Administration from Hofstra University. Ed has been named as one of Computerworld's Premier 100 IT Leaders, received the 2013 Hofstra University Alumni Achievement Award and most recently received the Mercy College Ann Grow Friend of Athletes Award. Ed serves on the Board of Directors of Odyssey House, a not for profit social services agency.

Stephen White
Director, Derivatives
Fidelity Investments



STEPHEN WHITE is a Director, Derivatives at Fidelity Investments.

Stephen White
Director, Derivatives
Fidelity Investments



STEPHEN WHITE is Director, Derivatives at Fidelity Investments.

William J. Wollman
Executive Vice President, Risk Oversight and Operational Regulation
FINRA



WILLIAM J. WOLLMAN is Executive Vice President of Member Regulation in Risk Oversight and Operational Regulation (ROOR) at FINRA. In this capacity, he oversees regulatory supervision for the largest and most systemically important member firms. He also oversees financial and operational examinations for this same group of large firms focusing on customer protection and risk management issues. Mr. Wollman has been with FINRA since its inception in 2007. Prior to joining FINRA, Mr. Wollman spent 18 years at the New York Stock Exchange in similar roles. In 2001, he was appointed to lead one of the financial oversight departments that examined NYSE members for compliance with financial and operational rules. Mr. Wollman also serves on several internal FINRA committees relating to governance over FINRA technology development and changes to the Member Regulation supervisory program. Mr. Wollman holds a Bachelor of Science in finance from Manhattan College.

Amir Zaidi
Director, Division of Market Oversight
U.S. Commodity Futures Trading Commission



AMIR ZAIDI is Director, Division of Market Oversight at the U.S. Commodity Futures Trading Commission.

Andy Zelenka
Director, Product Management
Tata Consultancy Services Limited



ANDY ZELENKA is the TCS Capital Markets Product Manager responsible for Corporate Actions and Custody in North and South America. He steers the TCS User Groups and works with clients to influence the TCS Product Roadmap and shape their solutions. Prior to TCS Andy held several technology management positions at DTCC and Omgeo, where he was responsible for TradeSuite, Alert and OASYS.
---
---