SIFMA's Operations Conference and Exhibit 2015
April 13–April 16 2015
San DiegoCA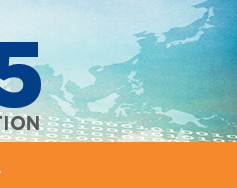 Event Overview
2015 marks a new era in the capital markets with a number of reforms and initiatives either in progress, under review, or pending approval of a new rule.
The 42nd annual Operations Conference and Exhibition, trusted resource for Broker-Dealers and Asset Managers on the evolution of operations and regulation, held on April 13-16 provided valuable information and in-depth discussions on what to expect and the tools available to firms to prepare for the changing operational landscape. Discussions focused on cybersecurity, shortened settlement cycle, CAT, market structure/liquidity, data and risk management, and the future of operations.
Mark Your Calendar for OPS 2016
May 2-5, 2016
Miami, FL.
Learn More >
SIFMA EVP Randy Snook welcomes attendees to the 42nd annual SIFMA Operations Conference & Exhibition: On top of keeping the financial system humming smoothly, the ops professional has new responsibility and accountability for implementing and ensuring compliance.
Event Photos
OFR Director Richard Berner, U.S. Department of Treasury, opens the conference: We need good analysis to make good policy. Good data is the foundation for success in our work and for effective risk management in financial companies.
Event Photos
The Honorable Kara M. Stein, SEC Commissioner, describes how data breaches can affect investor confidence: It is vital that everyone works together to develop best practices in detecting and dealing with breaches. 
Event Photos
Gerard McGraw, President of Fidelity Institutional, shares his thoughts on the role of Operations professionals in leading financial services through this dynamic and rapidly changing environment.
Event Photos
This panel of executives discuss key challenges they are facing, how they are reshaping the operational landscape, how firms should be responding and what they mean for the future of operations.
Event Photos
SIFMA's EVP and General Counsel, Ira Hammerman, hosts a one-on-one discussion with SEC Director of Trading and Markets, Stephen Luparello, on the key initiatives driving market structure and other regulatory revisions.
Event Photos
Andrew Gray, DTCC Group Chief Risk Officer, delivers his perspectives on risk management and industry resilience: Commitment to resilience requires a corporate culture that fosters a learning mindset and that empowers all employees to become risk managers.
Event Photos
Jeanmarie Davis, SVP and Head of Financial Market Infrastructure at the Federal Reserve Bank of New York, discusses her observations on risk management themes that challenge industry participants.
Event Photos
Kenneth E. Bentsen, Jr., SIFMA President & CEO, speaks on Day 2: So much of what comes out of Dodd-Frank and other reform initiatives is landing at the ops professional's doorstep, and it's our goal here at SIFMA to help you stay connected and be prepared for these responsibilities.
Event Photos
Shortened Settlement Cycle panelists discuss the building blocks that must be achieved as well as the benefits and challenges of a shorter settlement cycle.
Event Photos
The Infrastructure, Risk and Resiliency panel share views on how to prepare your firm to understand and evaluate operational, technology, and third party risks; impact of Reg SCI; and what regulators are doing to raise awareness.
Event Photos
Michael Lock, President and Chief Operating Officer of Hearsay Social, discusses why and how financial services firms and advisors must embrace digital technology to engage with today's consumers in order to grow business.
Prepared Remarks
News Coverage and Blogs
Presentations
Useful Links
SIFMA on Twitter
EVP Snook at #SIFMAOps: Ops professionals must navigate complex change in new era of the industry. Full remarks: http://t.co/podyrWAxZZ

— SIFMA (@SIFMA) April 14, 2015
Berner - #LEI allows for #OFR to discern "who is whom" and "who owns whom" - eventually "who owns what" #SIFMAOps #DoddFrank

— SmartBrief Finance (@SBFinance) April 14, 2015
Data, tech reliance has disrupted our markets; change is unprecedented - Commissioner Kara Stein @SEC_News #SIFMAOps

— SIFMA (@SIFMA) April 14, 2015
Stein says SEC needs a data-centric office headed by a CDO that will push data strategies, identify gaps and ways to use data . #SIFMAOps

— Dan DeFrancesco (@dandefrancesco) April 14, 2015
Operations is critical to making initiatives happen; talent drives innovation - Gerry McGraw @Fidelity #SIFMAOps

— SIFMA (@SIFMA) April 14, 2015
Really enjoying #SIFMAOps this year. Great discussions and conversations... https://t.co/B9tPkFULGL

— IFSAutomation (@IFSAutomation) April 15, 2015
We need to think about the unthinkable to place greater emphasis on mitigating extreme but plausible risks. -#DTCC Gray #SIFMAOps

— DTCC (@The_DTCC) April 15, 2015
W/ integration of #bigdata & tech, we must be careful not to compromise personal data – Bentsen #SIFMAOps Remarks: http://t.co/i3YnXh4OFt

— SIFMA (@SIFMA) April 15, 2015
James Marischen @Stifel on managing vendor risk: Vet who your vendor outsources their work to. It is just as much of a risk to you #SIFMAOps

— SmartBrief Finance (@SBFinance) April 16, 2015
---
---