SIFMA's Operations Conference and Exhibit 2014
April 28–May 1, 2014
Boca Raton Resort & Club Florida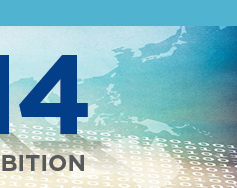 Event Overview
SIFMA's 41st Annual Operations Conference & Exhibition convened distinguished speakers, industry experts, regulators and senior operations professionals to examine the most pressing issues impacting our industry, including a Shortened Settlement Cycle, Cybersecurity, Money Market Reform, and CAT, among others. With firms addressing the challenges of a rapidly evolving environment, participants shared perspectives and insights into the reforms and next steps needed for operational resiliency in the financial markets.
Randy Snook, EVP of Business Policies and Practices at SIFMA, welcomes attendees to the 2014 SIFMA Operations Conference & Exhibition. Our industry continues to be in a period of transformation. The rapid pace of change presents unique challenges and opportunities for operations professionals.
Event Photos
William Johnstone, Chairman & CEO of the Davidson Companies and SIFMA Chair-Elect, shares his unique perspective on the state of the industry, and describes the importance of investor confidence and participation in the financial markets as an essential component of a resilient financial system.
Event Photos
Michael Bodson, President & CEO of the DTCC, highlights five imperatives that every executive must embrace in the complex and rapidly changing financial marketplace.
Event Photos
Industry leaders participate in the Shortened Settlement Cycle Panel to discuss the DTCC's proposal to shorten the settlement cycle for equities, corporate bonds and municipal bonds from the current T+3 cycle to a T+2 cycle.
Event Photos
Rudy Giuliani, 107th Mayor of New York City (1993 – 2001), delivers the keynote address, sharing his time-tested leadership principles to inspire excellence from the team around you.
Event Photos
Lisa Dolly, Chief Operating Officer of Pershing, a BNY Mellon company, presents the SIFMA Operations and Technology top priorities, including cybersecurity. Ms. Dolly describes how wearable technology will open up a new dimension of risk that the industry will need to address.
Event Photos
Kenneth E. Bentsen, Jr., President & CEO of SIFMA, opens Day 2 of OPS 2014. Financial institutions, now more than ever, are seeking to ensure the right processes and policies are in place to facilitate a strong culture of compliance that permeates throughout their firms. Firms look to operations professionals as solution providers who can put these new policies into practice.
Event Photos
Mike McConnell, Vice Chairman of Booz Allen Hamilton and Retired Vice Admiral of the US Navy & Former NSA Director, discusses the growing number of cyber threats, and the steps that the private sector and government can take to mitigate the threats.
Event Photos
Karl Schimmeck, Managing Director of Financial Services Operations at SIFMA, moderates the Cybersecurity Panel. Panelists from the DTCC, Promontory Financial Group, Reed Smith, and Raymond James Financial provide practical guidance on the preparations and actions necessary to defend firms from this significant threat.
Event Photos
Andrew Kagan, Vice President of Transparency Services at FINRA, describes the developments in the OTC equity marketplace, highlighting recently approved and proposed rule changes intended to enhance investor protection and market integrity in the equity space.
Prepared Remarks
Useful Links
SIFMA on Twitter
#SIFMAOps 2014 kicks off in Boca: key issues facing operations professionals thru lens of market resiliency pic.twitter.com/In10vx2dc2

— SIFMA (@SIFMA) April 29, 2014
Snook at #SIFMAOps: we're playing whac-a-mole in that as soon as we adopt one new change or mandate, there's another to take its place

— SIFMA (@SIFMA) April 29, 2014
#SIFMA Chair-Elect Bill Johnstone: stability, transparency, fairness top 3 reqs from individual investors http://t.co/f5pAYQUTQf #SIFMAOps

— SIFMA (@SIFMA) April 29, 2014
#SIFMAOps panel on @The_DTCC proposal to shorten the settlement cycle. ICYMI: #SIFMA supports T+2 http://t.co/z3jwYwgejH

— SIFMA (@SIFMA) April 29, 2014
Holistic #cyber program needed in today's threat environment. @BoozAllen's Mike McConnell to talk more at #SIFMAOps http://t.co/RM0HUeh3Ll

— Booz Allen Hamilton (@BoozAllen) April 29, 2014
The second day of the @SIFMA Ops conference is under way. Looking forward to more speakers and panels #SIFMAOPS

— Thomson Reuters (@thomsonreuters) April 30, 2014
Don't miss Lisa Dolly's session today "Shaping Our Industry for the Future" #SIFMAOps

— Pershing (@Pershing) April 30, 2014
---
---