SIFMA Foundation Tribute Dinner
November 11, 2013
Marriott Marquis New York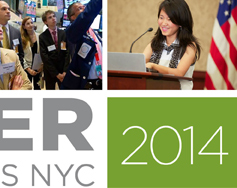 All Speakers
A | B | C | D | E  | F | G | H  | I  | J |K | L | M  | N | O | P | Q  | R  |S | T  |U | V | W  | X | Y | Z
David Carroll
Senior Executive Vice President
Wells Fargo & Company



Mr. David Carroll leads Wealth, Brokerage and Retirement (WBR) at Wells Fargo. Nearly 35,000 team members in this unit provide wealth management, private banking, brokerage, trust, family wealth, reinsurance and retirement services to clients in all 50 states. WBR manages/administers $1.6 trillion in client assets, including $165 billion in deposits, and holds $50 billion in loans.

A financial services veteran with more than 34 years in the industry, he joined Wachovia Bank & Trust Company in 1979 and then First Union National Bank (Wachovia's predecessor) in 1981. From 2005 until the merger with Wells Fargo, Mr. Carroll served as senior executive vice president and head of Wachovia's Capital Management Group, which included retail brokerage (Wachovia Securities), asset management (Evergreen Investments), and Retirement and Investment Products. Previously, he was head of corporate services and merger integration, chief of eCommerce and technology, and head of First Union's General Banking Group region in Florida and earlier Georgia.

Mr. Carroll earned his bachelor's degree in business administration from the University of North Carolina at Chapel Hill. He is a board member of Trees Charlotte, the UNC Chapel Hill Foundation, and the Chapel Hill Investment Fund. He also serves and on the Board of Visitors at the Kenan-Flagler Business School at the University of North Carolina.

Rudolph F. Crew
President
Medgar Evers College



Dr. Rudolph F. "Rudy" Crew was appointed President of Medgar Evers College by the CUNY Board of Trustees on June 24, 2013 and assumed leadership of the College on August 1, 2013. Dr. Crew most recently served as the State of Oregon's first Chief Education Officer, where he oversaw the integrated Public Education system in Oregon from pre-kindergarten through college and career readiness. His 30-year career has spanned from the classroom to the chancellorship of the nation's largest school district, New York City Public Schools.

Dr. Crew's mission is to improve student achievement, especially for poor and minority students. To that end, Dr. Crew worked closely with all stakeholders, first in New York and then in Miami, to place those cities' lowest-performing schools in virtual districts whose boundaries were defined by student need, not geography. New York's "Chancellor's District" schools and Miami's "School Improvement Zone" schools both used research-based practices to accelerate the pace of student learning.

Dr. Crew is a published author and has served on many boards, including the Lincoln Center for the Performing Arts and the Public Education Network. He is the recipient of many awards, including the NAACP Educational Leadership Award, the Arthur Ashe Leadership Award, and the National Superintendent of the Year from the American Association of School Administrators in 2008.

Dr. Crew, born in Poughkeepsie, New York, is a graduate of Babson College in Wellesley, Massachusetts. He earned his master's degree and doctorate in education from the University of Massachusetts, Amherst.

Mary John Miller
Former Under Secretary for Domestic Finance
U.S. Department of the Treasury



Mrs. Mary John Miller served as the U.S. Department of the Treasury's Under Secretary for Domestic Finance from April 2012 to September 2014.  As Under Secretary for Domestic Finance, Mrs. Miller was responsible for developing and coordinating Treasury's policies and guidance in the areas of financial institutions, federal debt financing, financial regulation, and capital markets.



Previously, Mrs. Miller served as Assistant Secretary for Financial Markets from February 2010 through March 2012, where she advised the Secretary on broad matters of domestic finance, financial markets, federal, state and local finance, and federal government lending policies.  In this role, she has been responsible for Treasury's management of the public debt. 



Prior to joining Treasury, Mrs. Miller spent 26 years working for T. Rowe Price Group, Inc., where she was the director of the Fixed Income Division and a member of the firm's Management Committee.



Mrs. Miller earned a B.A. from Cornell University and an M.C.R.P. from the University of North Carolina at Chapel Hill. Mrs. Miller also has earned her Chartered Financial Analyst designation.
---
---