SIFMA Foundation Tribute Dinner
November 11, 2013
Marriott Marquis New York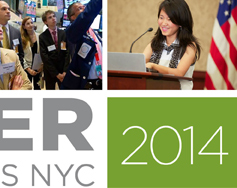 Press 
Thank you for your interest in covering the 2014 SIFMA Foundation Tribute Dinner.
Media Kit
Thanks to our many friends and supporters who have helped us reach new heights and millions of students and teachers nationwide. View the recent media coverage of our record breaking year! 
Registration
If you are a member of the press, please contact Jeana Zamanski  at 202.962.7384 to register.
Policy
View SIFMA's official press policy.
Contact SIFMA's Press Team 
Katrina Cavalli 
Managing Director, Public Affairs
212.313.1181
Carol Danko 
Vice President, Public Affairs
202.962.7390
Liz Pierce 
Assistance Vice President, Public Affairs
212.313.1173
---
---