SIFMA Tech Expo 2012
June 19-21, 2011
Hilton New York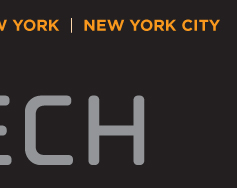 Featured Speakers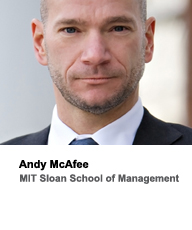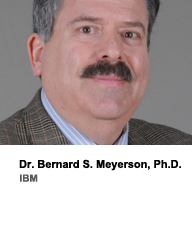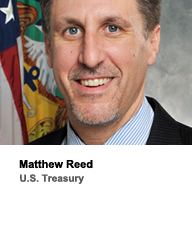 All Speakers
A | B | C | D | E | F | G | H | I | J | K | L | M | N | O | P | Q | R | S | T | U | V | W | X | Y | Z
Marc Alvarez 
Senior Director
Interactive Data

Marc Alvarez is Senior Director of Reference Data Infrastructure at Interactive Data Corporation. Marc Alvarez has more than 20 years of market data industry experience, and has served in a wide variety of product management capacities over the course of his career. In his current role at Interactive Data, he oversees the utilization and integration of the Company's data sets, data models, workflows and technology capabilities to support its Reference Data strategy and maximize its opportunities in this market. Alvarez holds a bachelor's degree in economics from The University of British Columbia and is the author of several publications, including "Market Data Explained: A Practical Guide to Global Capital Markets Information" (October 2006, Butterworth Books, London).

Brant Arseneau 
Managing Director & Head of Electronic Trading Capabilities Group 
Bank of Montreal
Brant Arseneau is the SVP & Chief Information Officer, Capital Markets & Enterprise Risk & Portfolio Management for the Bank of Montreal ("BMO"). In his role, Brant is accountable for developing and implementing innovative and cost-effective information technology strategies, investment plans and operational environments that support aggressive growth in Capital Markets and Risk. Additionally, Brant is responsible for all aspects of Capital Markets' information technology and systems including infrastructure. Moreover, Brant has significant international experience, having provided high performance technology solutions for over 20 years to the major financial institutions including JPMorgan, Credit Suisse, Bank of America and IBM Financial Services. Brant's educational background includes a B.Sc. in Electrical Engineering from the University of New Brunswick; Ph.D. research in Artificial Neural Networks. Additionally, Brant is also well known for his research on computational intelligence and software reengineering tools.

Michael Atkin
Managing Director
EDM Council, Inc.

Michael Atkin is a Managing Director at EDM Council, Inc. He is a professional facilitator and has been a financial information industry advocate for over 25 years. He is currently the Managing Director for the Enterprise Data Management Council – a business forum for financial institutions, data originators and vendors on the strategy and tactics of managing data as an enterprise-wide asset. Mike is an active participant in industry initiatives, provides consultation to global market authorities on the data implications of financial regulatory reform and is recognized as an expert in reference data strategy, governance, data quality and standards. He is currently a member of the Office of Financial Research's (OFR) Financial Research Advisory Committee, Chair of the FRAC Data and Technology Subcommittee, member of the Financial Stability Board's LEI Private Sector Participatory Group; member of the LEI Steering Committee within GFMA, member of the CFTC's Data Standardization Subcommittee; on the Board of Advisors for the Data Transparency Coalition, and member of both ISO TC68/SC4 and ANSI/X9D. Mike is involved with many organizations, provides strategic advice to members and is a frequent speaker on a range of issues associated with data management. Mike has been the Managing Director of the EDM Council since February 2006.

Jerry Baulier 
Director, Event Stream Processing Research and Development 
SAS

Jerry Baulier is the Director of Event Stream Processing, which leverages SAS's analytics capabilities in the analysis and processing of real-time streaming events. Previously Jerry was the Chief Technology Officer of Aleri (now part of SAP), a CEP provider with a focus on Capital Markets. Jerry was also EVP, R&D at Required Technologies, which created a next generation columnar-based analytical data warehouse. Jerry previously spent 14 years at Lucent Technologies/AT&T, where he was Director in the Information Sciences Research Center of Bell Laboratories and a Managing Director in Lucent's Software Products Business Unit. Jerry's focus is on real-time information systems, including real-time persistent storage managers and real-time event processing engines. Jerry has patents related to ESP & CEP from Bell Labs, Aleri, and SAS. Jerry has a graduate degree in Computer Science from Stevens Institute of Technology, and an undergraduate degree in Computer Science from the University of Massachusetts.

Gregg E. Berman
Associate Director of the Office of Analytics and Research
U.S. Securities and Exchange Commission (SEC)

Gregg E. Berman is currently Associate Director of the Office of Analytics and Research in the Division of Trading and Markets at the U.S. Securities and Exchange Commission in Washington, DC.

Mr. Berman covers a wide array of areas including equity market structure, clearing-house risk, derivatives transparency, and broker-dealer capital. Before joining the Division of Trading and Markets, Mr. Berman was co-deputy director of the Division of Risk, Strategy, and Financial Innovation where he worked with the SEC's financial economists on research and analysis regarding buy-side institutions, market structure, sell-side institutions, corporate disclosure, corporate governance, and litigation support.

Prior to joining the SEC in the fall of 2009, Mr. Berman had served as the head the risk business of New York-based RiskMetrics Group. In that capacity he was responsible for all institutional and wealth management offerings that serve Hedge Funds, Asset Managers, Prime Brokers, Banks, Financial Advisors, Insurance Companies, and Corporates. Mr. Berman joined RiskMetrics as a founding member during the time of its spin-off from J.P. Morgan in 1998 and had held a number of roles from research to head of product management, market risk, and of business management.

Before joining RiskMetrics Group, Mr. Berman co-managed a number of multi-asset Hedge Funds within New York-based ED&F Man. His start in the Hedge Fund space began in 1993, researching and developing multi-asset trading strategies as part of Mint Investment Management Corporation, a $1bn CTA based in New Jersey.

Mr. Berman is a physicist by training and holds degrees from Princeton University (Ph.D. 1994, M.S. 1989), and the Massachusetts Institute of Technology (B.S. 1987).

> SEC Press Release
Kabir Bhagat 
Head Capital Markets Consulting, North America 
TCS

Kabir Bhagat leads Capital Markets Consulting for North America at TCS, with more than twenty five years of management consulting experience serving clients in the Financial Services Industry. During his career Kabir has successfully led several complex  business and technology driven client assignments to address improvements in operational efficiency, regulatory compliance, straight through processing and measurement of inherent portfolio risk. His domain expertise covers a broad range of industry areas including  Securities Trading, Securities Processing, Global Custody, Wealth Management, Asset Management, Loan Servicing, and Financial Risk Management. Prior to joining TCS, Kabir was career history includes being a Partner at SunGard Consulting Services, a Partner at Ernst & Young and a Vice President at CapGemini.
John Bottega 
Chief Data Officer 
Bank of America

John Bottega is the Chief Data Officer at Bank of America. In this role, Mr. Bottega is responsible for the bank's data management strategy, policy and governance. He reports to Enterprise Chief Information Officer. Mr. Bottega is a senior strategy and data management executive with more than 25 years of experience, including serving as chief data officer for the Federal Reserve Bank of New York's markets division and Citigroup's corporate and investment banking unit. During his career, Mr. Bottega has managed teams responsible for developing and supporting data management systems, establishing enterprise repositories and building strong support organizations and governance structures to ensure data quality and integrity. At the Federal Reserve Bank of New York, Mr. Bottega worked with various U.S. and foreign regulators on data management and data quality in the financial sector. At Citigroup, he managed the corporate and investment banking unit's data strategy, policies, line functions and data investments. Prior to Citigroup, he worked for other financial institutions including Credit Suisse, Merrill Lynch and Lehman Brothers. He is currently the chairman of the board of directors of the Enterprise Data Management Council, an industry association focused on financial industry data management.
Jamon Bowen
Director of Web-Cloud Marketing
LSI Corporation

Jamon Bowen is a Director of Web-Cloud Marketing in the Accelerated Solutions Division of LSI Corporation. He focuses on the real world use-cases for SSDs and supporting end user proof-of-concepts. He is active in the IT community discussing SSD technology and has been a member of the board of directors of SNIA's Solid State Storage Initiative.

Jamon Bowen has been deploying and supporting enterprise SSD deployments since 2004 for very demanding applications. Previously, he was the Director of Sales Engineering and Customer Support at Texas Memory Systems, Inc.

Jamon has an Electrical Engineering Bachelors degree from Colorado School of Mines and minored in Computer Science. Prior to moving into technical sales & marketing he worked as a developer.
Doug Britton 
CEO & Co-Founder 
Kaprica Security

In October 2011, Doug became the co-founding CEO of Kaprica Security, Inc. Kaprica is an early-stage mobile security company, commercializing an intuitive and game-changing security appliance – the Skorpion Charger. Prior to Kaprica, Doug was a research and development manager at Lockheed Martin, focusing on the Cyber warfare side of computer security. In this role, Doug oversaw annual investments of more than $3M, developing innovative technologies for the intelligence community. Doug spearheaded creative hiring and engagement initiatives, encouraging the world's best hackers to join Lockheed Martin. The research team's superb performance earned annual sales that far exceeded the R&D investment, for which we were recognized with Lockheed's top employee award. Before Lockheed, Doug was a Russian linguist and interrogator in US Army Special Forces. Doug has a BS in Computer Science from University of Illinois and an MBA/MS in Finance from University of Maryland.
Tony Brownlee 
Partner 
Kingland Systems

Tony Brownlee is a Partner and Head of Data Solutions at Kingland Systems. He has global responsibility for Kingland Systems' Data Solutions business; including the 360 Data™ line of reference data and master data management (MDM) software products and services offerings. Mr. Brownlee has been instrumental in the creation of the Data Solutions business and has managed operational, product development, and business development functions for the company. Additionally, Mr. Brownlee manages Kingland Systems' strategic relationship with IBM for Information Management software. Within the industry, Mr. Brownlee serves on various committees including the SIFMA; the International Standards Organization; the Financial Stability Board for the LEI; and the Enterprise Data Management Council. Prior to joining Kingland Systems, Mr. Brownlee provided consulting services for a top ten global bank and an international agri-business company.Mr. Brownlee holds a Bachelor of Arts degree in economics from Central College, Iowa and an MBA from Iowa State University.
Eric Chacon 
Global Head Data Standards 
Citigroup

Eric Chacon is the Global Head of Business Data Management for Citi's Chief Data Office and the Enterprise Information Architect for Citi's Enterprise Architecture group. He has been with the CDO since its inception in 2010, and was a leader of the team which developed the Global Data Roadmap, Citi's end-to-end data management strategy, in 2009. In his current role he is responsible for establishing and driving the execution of Citi's data architecture, strategy, managing the business data governance program that crosses all product lines and regions, and establishing polices and standards regarding data management. Prior to joining the Chief Data Office, Eric ran the Business Architecture competency for Citigroup's Architecture and Technology Engineering group (CATE), architecture and solution-design support to Citi's business units. Eric came to Citi in 2005, from IBM's Business Consulting Services group where he provided Technology Strategy consulting services for IBM's clients including Citigroup, Bloomberg, S&P, and other Financial Services companies. Before his involvement in business consulting he was an architect and developer in the telecom-datacom space, designing and developing networking devices for companies such as Siemens, Racal-Datacom, and Fujitsu. Eric has a B.S. in computer science from the University of Florida. He was a member of the Florida Army National Guard with a Military Occupational Specialty of Infantry and later, Military Intelligence (Counterintelligence).
Peter Chirlan
CEO & Co-Founder
Armanta

Peter Chirlan is Co-Founder and Chief Executive Officer at Armanta. Peter Chirlian's extensive financial services experience was key in the founding of Armanta. Throughout his career, he has worked with some of the most complex products and processes for the largest financial institutions in the world. Prior to Armanta, Chirlian was Managing Director and head of the Financial Strategies Group at Prudential Global Asset Management, where he developed a new portfolio and risk management system that was used to manage over $150 billion in Fixed Income assets. He also led the Fixed Income electronic trading business at Goldman Sachs.
Gerard Citera
Counsel
Davis Polk & Wardwell

Mr. Citera is counsel in Davis Polk's Financial Institutions Group and a senior lawyer in the firm's Trading and Markets practice. He has extensive experience representing broker-dealers, banks, investment banks, investment advisers and other financial institutions in a wide range of legal, compliance and regulatory matters. He focuses on broker-dealer regulatory issues, including compliance, supervision, trading, sales, market structure and derivatives. Mr. Citera also provides regulatory advice on mergers and acquisitions, creation of new broker-dealers, capital markets transactions and new product development. He has managed implementation of major regulatory and market structure changes. He also structures and implements supervisory and compliance programs, conducts internal investigations and compliance reviews, and represents clients in SEC and SRO examinations and investigations.
Cromwell Coulson 
President and CEO 
OTC Markets Group Inc.

Cromwell Coulson is President, Chief Executive Officer and Director at OTC Markets Group Inc. In 1997, Cromwell led a group of investors in acquiring OTC Markets Group's predecessor business, the National Quotation Bureau (NQB). Cromwell led the transformation of what was an opaque and inefficient market into technology-driven, Open, Transparent and Connected financial marketplaces.  Today, OTC Markets Group operates the OTCQX®, OTCQB® and OTC Pink® marketplaces for over 10,000 securities. OTC Link® ATS, OTC Markets Group's SEC registered Alternative Trading System, directly links a diverse network of leading U.S. broker-dealers that provide liquidity and execution services for these securities. OTC Markets Group has vastly increased the amount and quality of information available for investors and improved the efficiency of trading. Prior to the acquisition of NQB, Cromwell was an institutional trader and portfolio manager specializing in distressed and value-oriented investments at Carr Securities Corporation, an institutional broker-dealer. Cromwell received a BBA from Southern Methodist University in Dallas, TX and graduated from the Owner/President Management Program at Harvard Business School.
Julien Courbe 
Lead Partner - Financial Services Technology Practice 
PricewaterhouseCoopers LLP (PwC)

Julien Courbe is the Lead Partner for the Financial Services Technology practice at PwC, covering IT strategy and architecture, information management, infrastructure technologies, and IT risk and system integration solutions. He is responsible for and involved in a wide range of consulting assignments covering technology strategies, large scale transformation programs, digital strategy and implementation, performance improvement, data management, application development, as well as organization design. Courbe is a published thought leader and frequent speaker on key IT issues and trends within the banking, capital markets, asset management, and insurance industries. Julien and his team at PwC continue to be a leading voice on the topic of Big Data, and in September 2012, Julien's opinions on Big Data were featured in Wall Street & Technology. Mr. Courbe received his Master of Science degree in Engineering from the Ecole Nationale Supérieure des Telecommunications, in Paris, France's leading school for telecommunications studies.
Con Crowley 
Associate Director , Information Standards
Office of Financial Research , U.S. Department of Treasury

Con Crowley is the Associate Director, Information Standards for the United States Department of the Treasury, Office of Financial Research. Mr. Crowley joined the Office in July 2011 and is focused on designing and developing data management solutions to support the research mission. Mr. Crowley's broad industry experience in major financial institutions and consulting organizations includes operational, tactical, and strategic initiatives in the United States, Europe, and Japan.
Gaspard de Dreuzy 
Chief Innovation Officer 
Kapitall

Gaspard de Dreuzy, Co-founder and Chief Innovation Officer Gaspard is a serial entrepreneur with experience in the entertainment industry, particularly as an executive producer of video game software. He co-founded three game production, development and consulting companies and produced titles for PC, Microsoft Xbox, Sony PlayStation and Nintendo Wii systems. He has worked with some of the world's top game developers and publishers including Atari, THQ and Mattel on popular franchises such as Ready 2 Rumble Boxing. Gaspard was also a senior strategic marketing consultant at Warner Music. A native of Paris, Gaspard and his wife moved to New York in 2006. He received a Bachelors¹ Degree in Economics and Finance from the University of Paris Dauphine.
Joe DePaul 
Managing Director 
Arthur J. Gallagher Risk Management Services

Joe DePaul is the CyberRisk Services Practice Leader at Arthur J. Gallagher. His is responsible for management, business development, marketing and consulting within the products and services related to Cyber Risk. These specifically include Cyber Liability, Privacy Liability, Network Security Liability, Media Liability & Patent Liability. Previous to Gallagher, Joe held senior positions at AmWins Brokerage, AON, Marsh & Gulf Insurance Company. Mr. DePaul began his insurance career in 1994, currently has 18 years of experience and has developed expertise in all aspects of Cyber & Executive Risk products. Joe is also a frequent speaker on topics including Cyber Liability, Management & Professional Liability.
Aron Dutta
Senior Director, Financial Services, Global Financial Markets Strategy
Cisco Internet Business Solutions Group

Aron Dutta directs the Financial Services Practice of the Cisco Internet Business Solutions Group (IBSG), the company's global consultancy.

In this role, Dutta collaborates with the global capital markets. He is responsible for thought leadership geared to financial and capital markets, looking ahead to see how trends will develop and determining how they will impact Cisco's financial services customers. He helps Cisco, its customers, and its partners develop new business models to meet the world's rapidly shifting economic landscape, identifying emerging ecosystems and investment and growth opportunities.

Prior to joining Cisco, Mr. Dutta held various roles for a wide array of organizations including, the Department of Defense, Salomon Brothers and Booz Allen Hamilton. He was a co-founder of Viant.
David Emero 
Vice President, Regulatory Operations 
Goldman Sachs

David Emero is a Vice President at Goldman Sachs, and is a Manager in the Americas Regulatory and Tax Operations Group. David's group focuses on regulatory reporting and monitoring of securities orders, trades, transactions and positions under US securities regulations. David is a member of the SIFMA CAT Steering Committee, and has been an active participant in many SIFMA working groups focussed on regulatory reporting such as CAT, Large Trader, Bluesheets, TRACE and OATS. David graduated from the Massachusetts Institute of Technology in 1990, with a Bachelor's Degree in Materials Engineering, and Fordham University in 1997 with a Master's of Business Administration, and served as a US Navy Officer from 1990 to 1997. He also worked as a technology manager at JP Morgan from 1997-2003 in the Futures and Options Technology Infrastructure and Electronic Trading Application Development teams. He joined Goldman Sachs in 2004.
Peter Esler 
Global Head of Market Data 
Jefferies

Peter Esler is CTO & Co-Founder of Kaazing. He brings years of vast experience in technology development and software design to Kaazing, and is considered a pioneer in the field of rich and highly interactive user interfaces. Mr. Fallows is a co-founder of Kaazing Corporation, and as Chief Technology Officer, Mr. Fallows formulates Kaazing Corporation's vision of creating the best real-time Web solution based on industry standards. He defines the architecture of the Kaazing product suite and oversees its development. Prior to co-founding Kaazing, Mr. Fallows served as Architect for Brane Corporation, a startup company based in Redwood City, California. Before joining Brane, Mr. Fallows was a Consulting Member of Technical Staff for Server Technologies at Oracle Corporation. During his last 5 years at Oracle, Mr. Fallows focused on designing, developing, and evolving Oracle ADF Faces to fully integrate Ajax technologies. Originally from Northern Ireland, Mr. Fallows received his MA in Computer Science from Cambridge University in the United Kingdom and has worked in the software industry for more than twelve years. Mr. Fallows has written several articles for leading IT magazines such as Java Developer's Journal, AjaxWorld Magazine, and JavaMagazine (DE), and is a popular speaker at international conferences. Mr. Fallows is co-author of the best-selling book Pro JSF and Ajax: Building Rich Internet Components, (Apress).
John Fallows
CTO & Co-Founder
Kaazing Corporation

John Fallows brings years of vast experience in technology development and software design to Kaazing, and is considered a pioneer in the field of rich and highly interactive user interfaces. Mr. Fallows is a co-founder of Kaazing Corporation, and as Chief Technology Officer, Mr. Fallows formulates Kaazing Corporation's vision of creating the best real-time Web solution based on industry standards. He defines the architecture of the Kaazing product suite and oversees its development.

Prior to co-founding Kaazing, Mr. Fallows served as Architect for Brane Corporation, a startup company based in Redwood City, California. Before joining Brane, Mr. Fallows was a Consulting Member of Technical Staff for Server Technologies at Oracle Corporation. During his last 5 years at Oracle, Mr. Fallows focused on designing, developing, and evolving Oracle ADF Faces to fully integrate Ajax technologies.

Originally from Northern Ireland, Mr. Fallows received his MA in Computer Science from Cambridge University in the United Kingdom and has worked in the software industry for more than twelve years.

Mr. Fallows has written several articles for leading IT magazines such as Java Developer's Journal, AjaxWorld Magazine, and JavaMagazine (DE), and is a popular speaker at international conferences. Mr. Fallows is co-author of the best-selling book Pro JSF and Ajax: Building Rich Internet Components, (Apress).
Pimm Fox 
TV & Radio Anchor 
Bloomberg

Pimm Fox is a Bloomberg Television anchor and Bloomberg Radio host of the in-depth investment program, "Taking Stock with Pimm Fox", which airs weekdays at 5pm ET. Fox also co-hosts Bloomberg Businessweek Radio with Ken Prewitt on Bloomberg Radio.

As the host of "Taking Stock," Fox provides access to the world of professional investors through conversations with top Wall Street analysts, fund managers and CEOs. "Taking Stock" offers insight into company news, long-term strategy, trading tactics, market techniques, stocks, bonds, commodities and currencies. During his career at Bloomberg, Fox has interviewed numerous business chiefs and investment gurus including Berkshire Hathaway Chairman and CEO Warren Buffett.

Fox joined Bloomberg in 2006, after overseeing financial services coverage for the Dow Jones News Service in London. He also served as a guest commentator for CNBC and the BBC and has written for Barron's, The Wall Street Journal, Institutional Investor, Newsweek and The New York Times. Prior to joining Dow Jones, Fox held roles as the director of the Charles Schwab 'Smart Investor' Web site, West Coast bureau chief for Computerworld magazine.

Based in New York City, Fox received a bachelor's degree in architecture from Columbia University. He penned the "hometown news" while serving in the U.S. Navy.
Steve Garrity
CTO and Founder
Hearsay Social

Steve Garrity is CTO and Founder of Hearsay Social and an expert in developing scalable enterprise software solutions. Hearsay Social is the leading social sales and marketing platform, empowering the world's largest companies to build stronger customer relationships, grow revenue, and bolster their brands across social networks. Steve has been highlighted in The Start-up of You, a new book by LinkedIn founder and chairman Reid Hoffman, as exemplary of the entrepreneurial spirit, and has been featured on Jon Sakoda's blog as an example of a great founder. Before founding Hearsay Social, Steve worked as an engineer at Microsoft Corporation in Seattle where he developed the Azure.net services platform. He is a graduate of Stanford University with a BS and MS in Computer Science. At Stanford, he was selected as a Mayfield Fellow while studying Computer Science.
Jane Gavronsky
Director 
Credit Suisse

Jane Gavronsky is the global head of Reference Data at Credit Suisse's Investment Banking IT division. As part of the Client Technology Solutions group, Jane is responsible for the strategic direction and daily operation of the Bank's reference data platforms. Those include instrument, customer, and settlement instruction systems and services.

Jane has extensive background in technology and the financial industry, which includes Fixed Income Trading, Front Office Risk Management, Corporate Risk Management, and Reference Data.

Prior to joining Credit Suisse, Jane worked at Lehman Brothers, Merrill Lynch, and Goldman Sachs, where she led development teams in building trading and risk systems for various Fixed Income instruments.

Jane holds a Master's degree in Computer Science from Columbia University.
Jeff Gorball 
Managing Director 
Kingland Systems Corporation

Jeff Gorball is currently a Managing Director at Kingland Systems Corporation serving as the company's chief security officer and responsible for company-wide improvements in the area of process management across all business units, driving Kingland's CMMI maturity ratings and process improvement. In past years he has managed IT Operations and the Data Solutions business providing corporate entity and financial securities data to global audit firms for use in regulatory compliance. Mr. Gorball is a member of The EDM Council and was instrumental in helping to form the strategic partnership between the EDM council and the Software Engineering Institute (SEI), of Carnegie Mellon University to establish the Data Management Maturity (DMM) Model (now managed under the CMMI Institute). He is currently serving on the EDM council DMM working group. Mr. Gorball is also a member of the Armed Forces Communications Electronics Association (AFCEA).
Ellen Greene 
Vice President 
SIFMA

Ellen Greene is a Vice President of Financial Services Operations group at SIFMA. In this capacity, she manages several initiatives that SIFMA is engaged in on the regulatory and legislative sides.  Ellen's key projects include Consolidated Audit Trail, Staff Advisor to SIFMA's Listed Options Trading Committee and the Proxy Working Group. Ellen joined SIFMA in August 2012 from NASDAQ OMX Group, where she was a Vice President in Transaction Services, US.  At NASDAQ, she was head of broker dealer sales for NASDAQ's three equity platforms as well as its two options platforms.  Prior to being promoted to run the sales team in 2008, Ellen worked as a Managing Director of Market Sales and was responsible for managing high profile, client relationships to drive market share and revenue growth.  Prior to joining Transaction Services, US in 2001, Ellen worked in the Corporate Client Group at NASDAQ in Equity Capital Markets where she was responsible for relationships with desks at bulge bracket and regional firms helping them understand the value proposition of a NASDAQ-listing. She also managed a team accountable for retention of NASDAQ and AMEX-listed Healthcare and Biotech Companies when she first arrived at NASDAQ in 1999. Prior to joining NASDAQ OMX Group, Ellen worked in the Corporate Relations group at the American Stock Exchange, where she advised issuers on Exchange rules and regulations and public disclosure matters.  Ellen was also a liaison between the Exchange's listed companies and the trading floor. Ellen earned her MBA with a concentration in Economics from New York University's Stern School of Business and her BA from Colby College.
Jeffrey S. Hammond
Vice President, Principal Analyst
Forrester Research, Inc.

Jeffrey serves Application Development & Delivery Professionals. He is a leading expert on open source software, next-generation mobile, open web and client architectures, and improving software development productivity.

Jeffrey is starting his fifth year at Forrester and in 2009 was named the top industry analyst covering development by the Institute of Industry Analyst Relations. Jeffrey joined Forrester from IBM's Rational unit, where he created award-winning application development tools, including Rational Rose/J Edition, Rose/CORBA, and Rose/PowerBuilder. Jeffrey's had a wide variety of software industry roles, including development, product management, marketing, business development, and strategy.

Prior to joining Rational Software, Jeffrey was part of Accenture's Advanced Systems Group, where he led application development projects at Fortune 500 clients.
Michael Harris
President
Campbell & Company

Mr. Harris joined Campbell & Company in July 2000 and was appointed President in October 2012. Mr. Harris formerly held the positions of Deputy Manager of Trading in 2004, Director of Trading in 2006, and was appointed to the firm's Investment Committee in March 2010. Mr. Harris previously worked as a futures and options broker for Refco Inc. (NY) from 1999 to 2000 and within the Sales and Product Development groups at Morgan Stanley Managed Futures from 1997 to 1999. Mr. Harris attended Gettysburg College in Pennsylvania and received a B.A. with honors in Economics and Japanese Studies and also studied abroad at Kansai Gaidai University in Osaka, Japan. He is a regular contributor on number of financial networks such as CNBC, Bloomberg and Fox News and has been featured in numerous industry publications.
Peter Harris 
President 
A-Team Group Americas

Peter Harris is Editor and Publisher of Low-Latency.com and BigDataForFinance.com. He is also President, Americas and Editor-at-Large at A-Team Group, a publishing, research and events company focused on the deployment of information technologies in the global financial markets. Low-Latency.comand BigDataForFinance.com are services of A-Team. Pete is a regular contributor to A-Team's coverage of the financial markets IT space, focusing on front-office, low-latency and technology infrastructure. Before joining A-Team, Pete worked as an independent consultant, advising technology innovators on how to best position their products and services to serve Wall Street and the financial markets. Prior to working as a technology consultant, Pete held a number of editorial, publishing and management positions – including Editor-in-Chief and President – at Waters Information Services (now Incisive Media). There, he spearheaded the company's move into events and online services. Earlier in his career, Pete specialised in software development. In the mid 1980s, he was a project manager and software architect, working in the Advanced Systems Group of the London Stock Exchange. At the LSE, Pete built one of the world's first digital market data distribution systems, dubbed Radix. He has also held a variety of software management and development roles at Intercom Data Systems (now Fidessa).
Sue Herera
"Power Lunch" Co-Anchor
CNBC

Sue Herera is co-anchor of "Power Lunch" (M-F, 1-2 p.m. ET). She was host and anchor of CNBC's special international series "CNBC in Russia," which took an in-depth look into Russia's economy and leadership, contrasting the country's successes with its problems, winning her a first-place prize in the National Headliner Awards for the second consecutive year as well as "CNBC in India," which took top honors in the Business & Consumer Reporting category.

Herera was one of the first women to break into the world of broadcast business news, earning her the nickname "The First Lady of Wall Street." In her twenty-plus years of covering Wall Street, Herera has provided viewers with a seasoned perspective on the major stories and issues moving the markets and groundbreaking interviews with leaders in politics and corporate America.

Herera is a founding member of CNBC, helping to launch the network in 1989. Well versed in the world of global economics, Herera has covered several of the major geopolitical summits held overseas. Most recently, Herera traveled to China and Japan to report on and produce groundbreaking series about the economies of those countries.

Previous to joining CNBC, Herera spent seven years as an anchor and reporter with Financial News Network, honing her expertise in the areas of foreign exchange and futures trading. Her first book, "Women of the Street: Making It On Wall Street — The World's Toughest Business" was published in January 1997. Herera also hosted and helped produce the CNBC special entitled, "The Great Game: The Story of Wall Street," in March 2000.

Herera earned a bachelor's degree in journalism from California State University at Northridge in 1980, and in 2003, she was honored with the University's Distinguished Alumni Award.
Mary Hoch
Director of APM Solutions
SL Corporation

With more than 20 years of software business development experience, Marie is responsible for SL's worldwide APM operations. Marie leads a team of professionals that strive to deliver business value to customers and ensure the success of every SL APM solution. Marie has extensive enterprise software experience having held positions at Softrax, Segue Software and Candle Corporation. She holds a bachelor's degree from the University of Chicago.
Brian Hyndman
Senior Vice President of Global Data Products
NASDAQ OMX Group, Inc.

Brian Hyndman is Senior Vice President of Global Information Services for The NASDAQ OMX Group, Inc. In this role, he is responsible for the creation and dissemination of valuable information from the quoting and trading in NASDAQ OMX's trading systems worldwide. Mr. Hyndman oversees various internal teams, including Sales, Product Management, Content Administration & Policy, and New Business Development. He previously served as Senior Vice President of Transaction Services and was responsible for managing operations of U.S. equities trading platforms including The NASDAQ Stock Market, NASDAQ OMX BX and NASDAQ OMX PSX. Prior to joining NASDAQ in 2004, Mr. Hyndman was the President of BRUT, an electronic communications network (ECN) that competed with the various equity markets in the U.S. He presided over the BRUT's merger with Strike Technologies in 2000, the sale of BRUT to Sungard Data Systems in 2002 and the eventual sale of BRUT to The NASDAQ Stock Market in 2004. Prior to joining BRUT, Mr. Hyndman served as Vice President of Execution Services for the National Discount Brokers Group, managing 120 employees. He holds a Bachelor of Arts degree in Psychology from the State University of New York at Oswego. Mr. Hyndman also holds numerous licenses from the National Association of Securities Dealers, including the 4, 7, 24, 27, 53 and 63.
Satyam Kancharla  
Chief Strategy Officer 
Numerix

Mr. Kancharla, as Chief Strategy Officer and Senior Vice President, is responsible for corporate strategy and currently heads the Client Solutions Group at Numerix. This group is responsible for Product Management, Financial Engineering and Business Analysis. Prior to this, he has served in various roles in Quantitative Software Development, Financial Engineering and Client Services at Numerix. Before transferring to Numerix in New York City, he was the CTO for Numerix Japan LLC in Tokyo, heading the Pre-Sales and Financial Engineering teams for Asia.

Prior to joining Numerix in 2003, Mr. Kancharla also worked with Merrill Lynch and GE Capital in Quantitative Finance and Product Development roles.
Irfan Khan 
SVP & Chief Technology Officer, Database & Technology
SAP

Irfan Khan is the SVP & Chief Technology Officer for SAP's Database and Technology business division. He is responsible for the Global Database, Data Warehousing and D&T Strategy office business units, ensuring market needs and customer aspirations are reflected within the company's innovation and product development. Mr. Khan is also responsible for seeding new innovation and driving new technologies within SAP's most strategic accounts.

Mr. Khan was formerly Senior Vice President & CTO of Sybase, where his responsibilities were to oversee the technology evangelism efforts for Sybase.

In 2010 Mr. Khan received the Infoworld CTO Top 25 Award and was named to the International Advisory Board of Cloud Expo.

Mr. Khan holds a Bachelor of Science degree in computer science as well as a Master of Science degree in advanced computing from Kings College University of London in the United Kingdom.

Rupesh Khendry 
Head – WW Capital Markets Industry Solutions 
Microsoft Financial Services

Rupesh Khendry is the Head – WW Capital Markets Industry Solutions within the Worldwide Financial Services industry organization. He is accountable for leading the global Capital Markets business strategy and community, developing and landing Capital Markets solution with partners and field stakeholders. Rupesh brings over 20 years of experience in global financial services split between enterprise software and capital market firms.

Prior to Microsoft, Rupesh spent the last 12 years at Oracle Financial Services Software, from its initial days as a Citi venture entity - Citicorp Information Technologies (CITIL) and then i-flex solutions prior to its acquisition by Oracle and held multiple senior global roles in business consulting, product strategy, partner solutions management and strategic alliances for banking and capital market solutions and also worked with leading financial institutions on various strategic initiatives. Prior to Oracle, Rupesh worked as an investment banker.
Manisha Kimmel
Executive Director
Financial Information Forum

Manisha provides dedicated leadership to the Financial Information Forum, working with FIF member firms to drive industry issues to successful resolution. She actively participates in industry events representing FIF. Prior to this role, Manisha worked on numerous engagements assisting firms in making strategic and technology decisions across the trade process in her capacity as Senior Industry Consultant for Jordan & Jordan. She also held positions at ADP in their Strategic Investments group within their brokerage division.In addition to completing coursework at Stanford University's Learning, Design and Technology program, Manisha has a BS in Finance and Information Systems from the Wharton School and a BS in Systems Engineering with a focus in Telecommunications from the University of Pennsylvania.
Natalia Kory 
Chief Information Officer, Wealth Management  
Thomson Reuters

Natalia Kory is an accomplished executive with an MBA in Finance and 21 years of demonstrated success in building strategies, managing global IT organization, and directing technology innovation to improve profitability. In her position as the CIO for the Wealth Management Division at Thomson Reuters she is responsible for building the Development organization to deliver value through alignment of business priorities with IT capabilities. She is an expert in the definition and implementation of Transformation Programs integrated across business strategy, IT architecture, and organizational change management.  Recently Natalia has been focusing on designing solutions that target Compliance and Regulatory challenges and provide strategic response by leveraging data assets. Her systematic cross-domain, multi-disciplinary approach in building these solutions ensures that the development organization creates a competitive advantage by transforming data assets into business intelligence critical in a decision making process. In her past career as Director of Operations at Misys, Natalia was responsible for alignment of resources and capabilities with corporate strategy and development roadmaps and served as a liaison between Product Management, Business Development, and Product Development groups to expedite time to market for new functionality.  Natalia also spent a number of years working for major financial institutions including Nomura, Merrill Lynch, and Smith Barney.
She is a regular, active participant and panelist at major industry forums including Regulatory, IT Innovation, Big Data and Cloud Computing.
Ray Kurzweil
Founder, Chairman, CEO, Kurzweil Technologies and Director of Engineering at Google
Kurzweil Technologies, Inc. and Google

Ray Kurzweil has been described as "the restless genius" by The Wall Street Journal, and "the ultimate thinking machine" by Forbes. Inc. magazine ranked him #8 among entrepreneurs in the United States, calling him the "rightful heir to Thomas Edison," and PBS included Ray as one of 16 "revolutionaries who made America," along with other inventors of the past two centuries.

Ray was the principal inventor of the first CCD flatbed scanner, the first omni-font optical character recognition, the first print-to-speech reading machine for the blind, the first text-to-speech synthesizer, the first music synthesizer capable of recreating the grand piano and other orchestral instruments, and the first commercially marketed large-vocabulary speech recognition.

Ray is the recipient of the $500,000 MIT-Lemelson Prize, the world's largest for innovation. In 1999, he received the National Medal of Technology, the nation's highest honor in technology, from President Clinton in a White House ceremony. And in 2002, he was inducted into the National Inventor's Hall of Fame, established by the U.S. Patent Office.

He has received nineteen honorary doctorates, and honors from three U.S. presidents. Ray has authored seven books, five of which have been national bestsellers. The Age of Spiritual Machines has been translated into 9 languages and was the #1 best-selling book on Amazon in science

Ray's book, The Singularity Is Near, was a New York Times bestseller, and has been the #1 book on Amazon in both science and philosophy. His latest NYT bestseller is How to Create a Mind: The Secret of Human Thought Revealed. KurzweilAI.net has over two million readers annually.

Ray was recently appointed as Director of Engineering at Google.

> kurzweiltech.com  
Paul Liesching 
Chief Executive Officer
Tru Obsidian Ltd

Today, a significant proportion of financial institutions have chosen to keep on the right side of mobile compliance regulations by using solutions established by Paul Liesching. Since creating the first commercial mobile recording solution in 2005, Paul has been at the forefront of innovation in the mobile compliance and recording industry, bridging the demands of the regulators with the needs of the financial markets. Paul believes that the future of mobile compliance is in driving value from the onerous burden of increased regulation, by creating a return on financial institutions' investment. Paul is CEO of TruObsidian which is a specialist division of Truphone dedicated to providing mobile recording solutions across Truphone's global network.
Frank Loughlin 
Senior Vice President, EMEA Equity Trading 
Alliance Bernstein

Frank Loughlin is a Senior Vice President on the global equity trading desk at AllianceBernstein overseeing all EMEA equity trading. Mr. Loughlin joined the firm in 1990 as an associate in the US equity portfolio management group and moved to the trading desk in 1993. Since then he has held various senior management roles on the US and global trading desks including co-head of Americas equity trading, head of US value equity trading and co-head of global value equity trading. He earned a BA from the University of Notre Dame and an MBA from the Fordham University Graduate School of Business. He is a CFA charter holder and a member of both the CFA Institute and the New York Society of Security Analysts.
Marty Loughlin
VP Financial Services
Cambridge Semantics Inc.

Marty Loughlin is Vice President, Financial Services at Cambridge Semantics Inc. Prior to joining Cambridge Semantics, Marty was the Managing Director for EMC's consulting business in Boston. His 25 year career has focused on helping clients leverage transformative technologies to drive business results, most recently in Cloud and Big Data. Prior to joining EMC in 2005, Marty was co-founder and COO of Granitar, a web consultancy that grew to 250 people in four years and served clients such as State Street Co., The New York Times and Standard & Poor's. Marty began his career in Ireland with Digital Equipment Co. He holds a B. Eng. from Dublin City University and a High Tech MBA from Northeastern University.
Ted Luchsinger
Financial Services Industry Principal
SAP

Ted Luchsinger is an Industry Principal for SAP Financial Services in the Americas. He is currently focused on solutions delivery in Capital Markets for business analytics, risk and compliance, as well as supporting the development of the combined SAP positioning and messaging leveraging the combined footprints of new SAP technologies.  

Ted has contributed to the development of several new analytic solutions for financial services leveraging his background from Business Objects. Ted is constantly engaging with customers and is tracking current and emerging trends and issues, both inside SAP and from within the industry.  While focused on Financial Services Ted has contributed at industry events including; blogs, webcasts, conferences, analyst updates, publications and white papers.

Ted makes ongoing contributions to the conversation within financial services through blogs, interest groups, and social media collaboration.
Stephen Luparello 
Partner 
Wilmer Hale

Stephen Luparello is a Partner in the Securities Department, and a member of the Broker-Dealer Compliance and Regulation, and Litigation and Enforcement Practice Groups. He joined the firm in 2012 after a 16-year career with the Financial Industry Regulatory Authority (FINRA), where he most recently served as Vice Chairman. During his time as vice chairman, Mr. Luparello was responsible for all aspects of FINRA's examination, enforcement, market regulation, international and disclosure programs. He also served as a primary staff representative to the Board, alongside the CEO, and to its outside constituencies, including the Securities and Exchange Commission (SEC), Congress, industry groups, media and other regulators. Mr. Luparello was part of the team to oversee the merger of NASD and NYSE Regulation programs, and assisted with the consolidation of their rulebooks into the FINRA Rulebook. Prior to joining the FINRA, Mr. Luparello briefly worked for the Commodity Futures Trading Commission, where he served as Chief of Staff to Chairman Mary Schapiro. He also spent nine years at the Securities and Exchange Commission, serving as branch chief in the Office of Inspections in the Division of Market Regulation, and prior to his departure, as Counsel to the Commissioner, where he advised on regulatory and enforcement matters.
Andrew McAfee
Principal Research Scientist, Center for Digital Business
MIT Sloan School of Management

Andy McAfee is currently a principal research scientist at the Center for Digital Business in the MIT Sloan School of Management.  He was previously a professor in the Technology and Operations Management Unit at Harvard Business School and a fellow at Harvard's Berkman Center for Internet and Society. He received his Doctorate from Harvard Business School, and completed two Master of Science and two Bachelor of Science degrees at MIT.

Repeatedly honored as one of the most influential people in business IT, Andy McAfee studies the ways that information technology (IT) affects businesses. His exciting research investigates how IT changes the way companies perform, organize, and compete.

McAfee's most recent book, Race Against the Machine: How the Digital Revolution is Accelerating Innovation, Driving Productivity, and Irreversibly Transforming Employment and the Economy, was named the best IT Business Book of 2011 by CIO Insight.  Andy is already working on a new book in which he explores the challenges and opportunities of digitization.

His blog, http://andrewmcafee.org/blog/, is widely read, becoming at times one of the 10,000 most popular in the world (according to Technorati). Andy also writes a blog for Harvard Business Review's HBR Voices and his posts are regularly reprinted at forbes.com. McAfee is the author or co-author of over 100 articles, case studies, and other materials for students and teachers of technology. This work has convinced him that modern information technology is the most powerful tool available to business leaders, yet also the most misunderstood and under-appreciated resource at their disposal.
Duer Meehan
Partner 
Wilmer Hale

Duer Meehan is Deputy Director in the Department of Market Regulation at FINRA. Duer joined FINRA in August 2012 as the Deputy Director of the Department of Market Regulation. Prior to FINRA, Duer worked in PwC's Financial Services Regulatory Practice, where he worked on engagements with broker-dealers, asset managers, exchanges, a clearing agency, a trade monitoring vendor, and a rating agency.  He helped these organizations with front-to-back regulatory reviews, regulatory governance assessments, controls related to quantitative high-frequency trading, the prevention of insider trading, regulatory reporting, the implementation of new regulations, the enhancement of trade surveillance tools, and the management of conflicts of interest.  In addition, Duer regularly represented PwC as a speaker at public conferences and drafted publications on regulatory issues. He was also a member of the practice's Dodd-Frank financial regulatory reform team. Prior to PwC, Duer was the Associate Director of the Office of Market Oversight in the SEC's Office of Compliance Inspections and Examinations.  In this role, Duer was responsible for supervising the SEC's oversight inspections of the self-regulatory organizations' regulatory programs with respect to trading, including their surveillance, examination, and disciplinary programs.  His group was also responsible for examinations of broker-dealers' trading practices and operations, including alternative trading systems.  In addition, he oversaw the SEC's examinations of credit rating agencies and managed the transfer agent examination program as well as participating in examinations of investment advisers. Before becoming Associate Director, Duer was an Assistant Director in OCIE's broker-dealer group, managing examinations addressing multiple issues, including equity and debt securities trading and sales practices, supervision, internal controls, and anti–money laundering. In addition, his responsibilities included helping manage the SEC's national examination program for broker-dealers.  Duer has also served as an adjunct professor of law at Georgetown University Law Center, teaching the regulation of securities trading.
Dr. Bernard S. Meyerson, Ph.D.
IBM Fellow and Vice President, Innovation
IBM

Dr. Meyerson, an IBM Fellow, serves as IBM's Vice President for Innovation and leads IBM's Global University Relations Function within IBM's Corporate HQ organization. He is also responsible for the IBM Academy, a self-governed organization of the top ~1000 technical executives and senior technical leaders from across IBM. Dr. Meyerson was appointed to this position in October 2009.

In 1980, Dr. Meyerson joined IBM Research as a Staff member, leading the development of silicon:germanium and other high performance technologies over a period of 10 years. Later he went on to found IBM's highly successful Analog and Mixed Signal business, led IBM's global semiconductor development alliance, then taking on Systems and Technology Group Strategic Alliance leadership role. In his present role Dr. Meyerson's team focuses on the early identification of major technical and/or business discontinuities that will have material impact on business and society, then driving the innovation as required to pro-actively address those issues.

Dr. Meyerson is a Fellow of the American Physical Society and the Institute of Electrical and Electronics Engineers, Inc. (IEEE). He is also a member of the National Academy of Engineering. He has received numerous technical and business awards for his work, which include: the Materials Research Society Medal, the Electrochemical Society Electronics Division Award, the IEEE Ernst Weber Award, the Electron Devices Society J. J. Ebers Award, and the 2007 Lifetime Achievement Award from SEMI. He was most recently announced as having won the 2011 Pake Prize of the American Physical Society, honoring him for his combined original scientific research and subsequent leadership in managing a major business for IBM.

For his innovation efforts, Dr. Meyerson was cited as "Inventor of the Year" by the New York State Legislature in 1998, and he was recognized as "United States Distinguished Inventor of the Year" by the US IP Law Association and the Patent and Trademark office in 1999. He was most recently recognized in May of 2008 as "Inventor of the Year" by the New York State Intellectual Property Lawyers Association.
Robert Molloy
Associate Partner, Strategy & Transformation 
IBM Global Business Services

Robert Molloy has 28 years of increasingly responsible professional experience in the dynamic Financial Services industry. He has extensive knowledge of Financial Institution regulatory compliance including designing compliance solutions for Dodd-Frank, Basel (II & III), Gramm-Leach Bliley Act, Bank Secrecy Act, Fair Credit Reporting Act, Fair and Accurate Credit Transactions Act, USA Patriot Act and others. He has a lengthy delivery excellence record with numerous personal client references with extensive experience in C-suite consulting on enterprise risk and compliance, anti-money laundering systems and practices, risk-based customer scoring and fraud management and investigations. Molloy is an award-winning solution designer including IBM's 100% Club, and Equifax Check Services' Most Innovative Award and Equifax's President Club. He is a frequent speaker at such national forums as BAI's ACE conference, the Financial Manager's Society Annual Conference and eMind's conference on Terrorism. He has been quoted by Business Week, interviewed by MSNBC, and has published in Bank Systems & Technology, The Financial Managers Forum, and Journal of Payments Strategy. Molloy holds a MBA from Georgia State University in Finance – Honor Graduate and a BBA in accounting from Georgia Southern University, BBA/Accounting – Honor Graduate.
Grayson Milbourne
Security Intelligence Director
Webroot

Grayson Milbourne is the Security Intelligence Director for Internet security company Webroot. Over the past eight years Milbourne has worked in various areas of the company, spending the past six years focused on threat analysis. His areas of security intelligence expertise range from proactive to reversing to automation to cloud security. Additionally, he writes and provides technical review for the Webroot blog.
Rishi Nanglia
Managing Director and Head of Redi Technologies 
Goldman Sachs

Rishi Nanglia heads the REDI Technologies business unit that encompasses the REDIPlus Execution Management System and all related activities. He is responsible for creating a stand-alone business that positions REDI strategically to grow as a financial technology company.

Previously, Rishi co-managed the Goldman Sachs Electronic Trading (GSET) Business Development Group. He was also responsible for the group's active portfolio of strategic investments. Rishi joined Goldman Sachs in 2001 as a member of the (SLK) REDI Products Group, which has since evolved into the firm's global electronic trading arm. He was named managing director in 2007.

Prior to joining the firm, Rishi co-founded an e-trading startup in Asia and is still actively involved in the start-up community, both as an investor and an advisor. His previous experience was in real estate, first as a project manager at a development company, and later as a research associate covering REITs at CIBC World Markets.

Rishi earned an MBA in Finance & Entrepreneurship from Columbia Business School, an MS in Real Estate Development from Columbia University and a BBA from St. Xavier's College, India.
George O'Krepkie 
President 
Bonds.com

George O'Krepkie is President of Bonds.com Group, Inc. And a member of the firm's Board of Directors. Prior to joining Bonds.com he was Head of Dealer Relationship Management at MarketAxess Inc. and previously Director, Fixed Income, BTIG. He began his focus in electronic trading Trading Edge, which merged into MarketAxess. Mr. O'Krepkie is a twenty year industry veteran. He began his career at Kidder Peabody & Company and moved to Lehman & Merrill Lynch where is had roles of increasing responsibility in sales. He is a graduate of the University of Maryland.
Patrick Ostigiy 
President & CEO 
Accedian Networks

Patrick Ostiguy serves as Accedian Networks' president, chief executive officer and sits on the board of directors. Prior to founding Accedian, Patrick was co-founder of Avantas Networks and launched the industry's first portable Ethernet and SONET field-services test-set. Avantas Networks was acquired for $100M by EXFO Electro-Optical Engineering and Patrick continued his role in product management and participated in several M&A activities at the executive level. Prior to Avantas, Patrick was part of the initial Positron Fiber Systems (PFS) team that commercialized the industry's first Ethernet over SONET Multi-Service Provisioning Platform (MSPP). PFS was acquired by Reltec in 1997 for $200M, and subsequently by Marconi. With close to two decades of telecom industry experience, Patrick is responsible for filing of several Patent Applications and has published dozens of industry conference proceedings and technology articles. Patrick is the recipient of the Ernst & Young's Entrepreneur of the Year award in Quebec for recognition of his technology solutions, his exceptional leadership and industry innovation. Patrick holds a Bachelor Degree in Electrical Engineering from University of Sherbrooke.
Alastair Paterson 
CEO 
Digital Shadows

Alastair Paterson founded Digital Shadows in May 2011. The UK-based company offers a cyber-monitoring service to help identify and monitor companies' "digital footprints" – potentially sensitive information posted online by organizations and employees that amass over time via social media, cloud services and mobile devices. Digital Shadows is already working with a number of global financial services organizations. The company has been recognized for innovation by the UK Technology Strategy Board, SWIFT, Cisco and Gartner and has just finished the inaugural London FinTech Innovation Lab run by Accenture. Alastair has ten years experience as an IT professional, primarily working with secure government and FTSE 100 private sector clients, specializing in 'big data' risk and intelligence projects. Alastair has been interviewed by numerous media outlets regarding cyber security and the 'dark web' including the BBC, Forbes and AFP and is a regular speaker at London's technology events. He received a first class MEng from the University of Bristol in Computer Science and began his career at Hewlett-Packard's European Research Headquarters focusing on web and mobile technology. Before founding Digital Shadows, Alastair was International Propositions Manager at BAE Systems Detica, working principally with national security clients in Europe, the Gulf and Australasia.
Thomas F. Price 
Managing Director 
SIFMA

Thomas F. Price is the Managing Director of the Technology, Operations, and Business Continuity Group at SIFMA. In this capacity, he manages the group's day-to-day operations and oversees the services it provides to Member institutions. The group is focused on major industry Regulatory and Legislative issues. At a high level the group addresses industry issues like business resiliency, risk mitigation, infrastructure and operating efficiencies. In addition, Tom managed SIFMA's Conference Business during the merger of the SIA and BMA, and was instrumental in integrating that business into a single unit. During his career at SIFMA, Tom has held several member-facing leadership positions. He was the vice president and director of Membership and Recruitment. In this position, he was responsible for managing SIFMA's member recruitment and retention, as well as the organization's regulatory and legislative conferences and roundtables. Prior to joining SIFMA, Tom worked in the regulatory and legal group at the American Stock Exchange, where he advised issuers on exchange rules and regulations and public disclosure matters. Tom was also a liaison between the Exchange's listed companies and the trading floor. Prior to his time at the Exchange, Tom was a Trust Investment officer at Trust Company of New Jersey, where he was responsible for portfolio management and equity research. He was also a member of the Bank's Trust Investment Committee. Tom has held positions at Cowen & Company and Tucker Anthony, Inc. Tom earned his M.B.A. with a concentration in finance from Farleigh Dickinson University and is a member of the Depository Trust Company's.
Stephen Quigley  
Vice President, Managed Data Services 
Broadridge Financial Services

Stephen Quigley joined Broadridge in May 2010 to lead the expansion of its Managed Data Service offering. Stephen has been working in the Financial Services industry for over 25 years. Prior to joining Broadridge, Stephen worked for in various roles over his 12 year tenure for Vista One Solutions (previously Netik) the last of which was Managing Director for EMEA. Vista One Solutions are a provider of data warehouse; reporting; and managed data software solutions for the Financial Service industry. Before Vista One Solutions, Stephen worked for Barclays Bank in multiple business lines where he started his career.
Virun Rampersad 
Managing Director and Head of Global Innovation 
BNY Mellon

Virun Rampersad leads BNY Mellon's Global Innovation effort focused on supporting the development and implementation of ideas to grow revenues, lower expenses, reduce risk and enhance the client experience. In this role, he partners with senior leaders from every business and business partner group in the company. Prior to assuming his current role in 2012, Virun was head of sales, marketing, strategy and innovation for the Financial Markets & Treasury Services group of businesses. Previously, Virun spent 11 years as a senior client executive in the Financial Institutions Group of the company's Global Client Management team, where he managed the company's relationships with some of BNY Mellon's largest clients. Before joining BNY Mellon in 1998, Virun was with Bankers Trust Company for five years where he served in various sales, financial and operational roles in the asset servicing, securities lending and cash management businesses. Virun earned his undergraduate degree from The University of Michigan in Ann Arbor and his Master's from Columbia University in New York. In 2008, he received the BNY Mellon Chairman's Circle Award for outstanding sales performance. He is actively involved in BNY Mellon's mentoring and leadership development programs and is the co-chair of IMPACT, BNY Mellon's multi-cultural employee affinity group
Mohammad Rashid 
Senior Director, Capital Markets Practice 
Tavant Technologies

Mohammad Rashid is a Senior Director and heads the Capital Markets Practice for Tavant Technologies. He was the chief architect for a number of brokerage systems in the US and a pioneer in integrating Rich Internet Application design (RIA using Adobe Flex and HTML5) with Web Streaming and Complex Event Processing functionality for retail brokerages. He currently develops customized and innovative solutions for capital markets firms ranging from retail brokerages to hedge funds to wealth and asset management firms to investment banks and proprietary trading organizations. He has also developed transaction-intensive applications in the fields of Insurance, Mortgage Processing and Securitization, and Enterprise Application Integration. His areas of interest include development of advanced trading components for brokerages specifically Rich Internet Applications, Gamification and Game Design, Big Data and predictive analytics methods, risk management models, visualization techniques, real-time processing, algorithmic trading and HFT systems. Prior to Tavant, Mohammad was the CTO and VP of Engineering for Endymion Systems where he developed custom solutions for Fortune 500 companies, and prior to that, he was the CTO of Goinvest.com where he developed the firm's "Drag, Drop & Trade" trading platform as well as Java 2D and 3D-based charting components and financial search engines. Mohammad holds a B.Sc. in Computer Engineering (Magna Cum Laude) from the University of Arizona, Tucson, Arizona and completed his courses in MS in Computer Science from UCLA, Los Angeles, California.
Matthew Reed 
Chief Counsel 
Office of Financial Research, U.S. Treasury

Matthew Reed is Chief Counsel for the Office of Financial Research at the U.S. Department of the Treasury. In this capacity, he serves on the senior management team for the Office established to conduct financial stability monitoring and analysis. He also serves as Chairman of the Regulatory Oversight Committee of the global Legal Entity Identifier System, a committee of more than 50 authorities from around the globe overseeing a new system of entity identification. Previously, he served as a senior lawyer at the U.S. Securities and Exchange Commission, where he held a range of positions, including overseeing legal issues for the Commission's interactive data-filing program and as deputy for the Chairman's 21st Century Disclosure Initiative to use technology to transform financial reporting. While at the SEC, Mr. Reed also served as a lead investigator on the case involving the Enron Corporation's attorneys and was an advisor to a presidentially-appointed Commissioner. He received Chairman's and Director's awards for his work.

His previous public service work included acting as an advisor to a United States Senator and lead trial counsel on dozens of federal cases for the Department of Justice. He graduated with high honors from the George Mason School of Law and served on its law review.
Patricia Roszell
Business Development Executive 
IBM Watson Solutions

Patricia Roszell is currently the Business Development Executive leading the IBM Watson Solutions commercialization effort for the Financial Services industry and Watson Engagement Advisor.  Patricia works closely with IBM Research and the Executive Team to apply the deep question and answer technology (DeepQA) demonstrated on Jeopardy! to solve complex business challenges and deliver real competitive advantage for clients globally.  Patricia brings more than 10 years experience in Financial Services and more than 15 years experience in the Information Technology and Services industry.  She has held a broad range of positions at IBM including sales, business development and management, and marketing.  Prior to her current role, Patricia was the Client Executive leading IBM's business and sales relationship with Barclays, America.

Before pursuing her professional business career, Patricia earned a PhD and was an accomplished researcher with expertise in advanced statistical modeling techniques, including multiple regression, logistic regression, time series analysis, and event history analysis/proportional hazards modeling.  Her research findings are published in both journal and book format.
Yuri Salkinder 
Director, Electronic Trading 
Credit Suisse

Yuri Salkinder is co-heading Credit Suisse's Equities Electronic Trading Technology in Americas, with global responsibility for such areas as Smart Order Routing and Credit Suisse's low-latency direct market access platform. Since joining Credit Suisse in 2002 Dr. Salkinder had a number of development and development management positions in Electronic Trading. Recently he has been instrumental in creation of Credit Suisse's ultra-low-latency market access products. Dr. Salkinder has 20 years of experience in telecommunications and financial technology. He has an M.S. degree in Applied Mathematics from Moscow Gubkin University of Oil and Gas and a PhD in Software Engineering from the Institute for Problems in Informatics of the Russian Academy of Sciences.
Peter D. Santori
Executive Vice President and Chief Regulatory Officer 
Chicago Stock Exchange

Peter D. Santori has served as Executive Vice President, Chief Compliance Officer and Chief Regulatory Officer of the Chicago Stock Exchange, Inc. since September 2012. Mr. Santori served as Senior Vice President and Chief Legal Officer of thinkorswim Group Inc. in 2008 to 2009. From 1994 to 2012, Mr. Santori served on two occasions at FINRA, formerly NASD, in its Market Regulation Department in Rockville, Maryland and Chicago, Illinois. Mr. Santori received a B.S. in Finance from Saint Joseph's University, an M.B.A. in International Business Administration from Temple University, a J.D. from the Widener University Law Center and Masters of Laws in Securities and Financial Regulation, and Taxation from the Georgetown University Law Center.
Greg Sarafin
Vice President US Industry Leader Banking and Financial Markets Industry Leader
IBM Global Business Services

Greg Sarafin is a Vice President in IBM Global Business Services. He is currently the US Industry Leader for Banking and Financial Markets, responsible for the go-to-market strategy, account relationships, and growth of the business. Greg joined IBM in 2008, initially as the Leader of the Application Innovation Services Banking practice, then as the Global Relationship Partner for Citigroup. Prior to joining IBM, Greg spent four years as a Managing Director at BearingPoint leading the Financial Services Technology Strategy and Advisory practice. Greg joined BearingPoint after four years as a Managing Director with eBusiness Consulting start-up Scient where he managed key account relationships and large programs. Prior to Scient, Greg spent three years as the CTO and a founder of a VC funded start-up in the Healthcare Payments industry, responsible for product development, technology infrastructure, and business development. Greg started his career as an entrepreneur, building and operating a successful boutique consultancy for thirteen years. He is a published author in a variety of technology topics. Greg received his BS in Computer Science and Engineering from the University of Pennsylvania.
Karl Schimmeck 
Vice President 
SIFMA

Karl Schimmeck  is Vice President of Financial Services Operations at SIFMA. He joined the Association in November 2011. Mr. Schimmeck brings over 15 years of experience in operations, technology, finance and risk management. He is responsible, as staff advisor, for supporting SIFMA's Capital Markets Operations Committee, Technology Management Committee and Business Continuity Planning Committee as well as supporting various operations and technology based initiatives within the industry for our members.

Prior to joining SIFMA, Mr. Schimmeck held finance and operations risk positions at Goldman Sachs specifically in the areas of Derivative Operations and Shared Services. 

Additionally, he worked for PTC, a firm focused on providing product development and data management solutions, from 2000 to 2006, holding program management and strategy consulting positions within their global services advisory practice.  Prior to that he served in the United States Marine Corps during which time he achieved the rank of Captain. He holds an MBA from the NYU Stern School of Business and a BS in Industrial Engineering from Cornell University.
Leonard Schwartz
Director, Solution Management, Financial Services Network
SAP

Leonard Schwartz joined SAP in January 2012 as a Director in Solution Management for the Financial Services Network. SAP FSN is an innovative cloud based platform that links financial service providers and corporates for a variety of transaction and analytic services. Prior to joining SAP, Leonard worked for 31 years in transaction banking product management, strategy and treasury management sales. He has worked for Citi (on the payments and securities sides of their transaction business), HSBC, JPMC and ABN AMRO/RBS. Leonard's jobs have included SWIFT Corporate Access product management, broker dealer and fund manager bank access, strategic relationship management of global market infrastructures, management of file delivery, standards and electronic banking services. He has served as a cash management merger coordinator during past bank merger and has been responsible for cash and custody sales to insurance companies. He has worked with global corporates in the US and Europe, the middle market, global and midsized broker dealers and fund managers as well as government agencies. His industry roles have included being a member of the SWIFT Corporate Advisory Group representing the US and the Netherlands, a member of US National Group Cash & Treasury Subcommittee for SWIFT, Chair of the ISO20022 Payment SEG and a founding member of CSTP/ISTH which launched the new generation of XML payment standards, a regular participant in SWIFT standards creation and validation groups for payments, eBAM and identity management, a participant in the European Parsifal project designed to understand financial infrastructure risks in the EU, a board member of TWIST and IFX, Co-Chair of ANSI X12 Finance Subcommittee and the Strategic Implementation Working Group and a US Financial EDI expert to UN/CEFACT's TMWG. He has also represented banks in various other industry forums at The Clearing House, the US Federal Reserve, SAP (prior to joining SAP) and RosettaNet.
Brian Sentance
CEO
Xenomorph



Brian is CEO of Xenomorph and one of the founder directors. Brian is responsible for setting and managing company strategy. He is keenly involved in gathering client needs within the field of analytics and data management in financial markets. Prior to joining Xenomorph in 1995, Brian headed the pricing models development team in the equity derivatives group at JP Morgan, London. This role involved bridging the requirements of trading, quant and software development staff to deliver new financial products to market. In 1993 Brian completed a PhD in interest rate risk optimization at the Centre for Quantitative Finance, Imperial College, University of London. During this post-graduate study he was sponsored by British Telecom Group Treasury. Prior to this, Brian was sponsored by GEC Marconi during his M.Eng in Electronic Engineering.

Peter Serenita 
Chief Data Officer 
HSBC

Peter Serenita is the Group Chief Data Officer at HSBC.  In this role, he is responsible for the data management practice across all businesses and global functions at HSBC focusing on improving data consistency across the firm.  He is responsible for the development of the HSBC Data Vision and Strategy and leads the Group Data Strategy Board consisting of the CDOs and COOs of each of the Global Businesses and Global Functions. Previously, Peter was the Chief Data Officer for Global Banking and Markets at HSBC and in this role he was responsible for improving the consistency of data across the GBM locations and product areas with particular focus on Entity (Client) data.  He was the executive sponsor of two global change programs, the global entity (client) data management program and the global trading account data strategy across Global Banking and Markets, as well as responsible for the global entity and trading account 'run the bank' operations. Before joining HSBC, Peter was a 28-year veteran of JPMorgan having held several key positions in business and information technology.  He was the Global Head of Pricing Operations and the Global Head of Market Data Service Vendor Management at JPMorgan's Worldwide Securities Services.  Previously, he was the Chief Data Officer for Worldwide Securities Services responsible for the development of information and technology practices to fully integrate data across the Worldwide Securities Services businesses and the firm. He served as head of Global Reference Data Services for the Shared Technology and Operations group at JPMorgan, overseeing reference data for the wholesale portion of the firm, which includes the Investment Bank, Private Bank, Commercial Bank, Treasury and Security Services and Investment Management.  He helped consolidate technology platforms to converge data from disparate sources resulting in improved data quality and reduced cost.  He also consolidated and restructured the reference data operations teams into a dual-hub model resulting in improvements in information quality, controls, operational efficiency and a significant reduction in costs. Previously, he was Chair of the JPMorgan Enterprise Architecture Board, which established cross-business consistency and better integration across the firm of architecture standards and design methodology.  He has also served as Chief Architect of Finance and Corporate Risk, Head of Corporate Risk Application Development and Head of Foreign Exchange Application Development. Mr. Serenita holds a Bachelor's Degree in Computer Science from New York University.
Dushyant Shahrawat 
Senior Research Director
CEB Towergroup

Dushyant Shahrawat is a Senior Research Director at CEB TowerGroup in the Capital Markets practice. With over 15 years of experience in financial services, he is a Chartered Financial Analyst (CFA) and a member of the Boston Security Analysts Society. He researches strategic issues facing asset managers, hedge funds, and brokerage firms globally and advises clients about strategy, marketing, regulation, technology, and product development. In over a decade as an industry analyst, Dushyant has analyzed business and technology issues impacting investment managers and brokerage firms and has written over 90 reports covering new investment products (alternative assets), electronic trading, agency brokerage, regulation, market structure, and outsourcing. Since 2008, he has served on the advisory board of the US Institute, Institutional Investor's member organization comprising Chief Investment Officers of the largest asset managers.
Saket Sharma 
Managing Director and Chief Information Officer Treasury Services 
BNY Mellon

Saket Sharma is the Chief Information Officer (CIO) for Treasury Services Technology. Mr. Sharma provides leadership to BNY Mellon's Treasury Services Systems worldwide. In this role, Mr. Sharma works very closely with Treasury Services Business, Product, Sales & Operation partners to come up with unique innovative ideas complemented with latest technologies like Cloud, BigData, Mobile, Analytics to help drive Operational Excellence & provide state of the art solutions to generate revenue. Prior to taking on the role of CIO Treasury Services, Mr. Sharma was responsible for developing strategy & executing BNY Mellon's Connect Platform as part of eCommerce, which was recognized in 2012 by Financial World Innovation Awards. Mr. Sharma joined BNY Mellon in 2006 and has worked in Asset Servicing managing derivatives technology & architecture group. He also participated with ISDA & other industry leaders to establish standards for FPML & lead BNY Mellon technology to become one of the first ones to accept FPML messages for STP in the industry. Mr. Sharma has a Bachelor's Degree in Computer Science & Engineering from Jawaharlal Nehru Engineering College and a Master's Degree in Computer Information Systems from Boston University.
Randy Snook
Executive Vice President 
SIFMA

Randy Snook is an Executive Vice President for SIFMA. He is responsible for overseeing the Association's three U.S. business groups, Capital Markets, Private Client and Asset Management, as well as Technology and Operations. Prior to joining the Association, Mr. Snook held several senior positions at Goldman Sachs, including co-head of the Credit Capital Markets New Issue Desk, co-head of the Corporate Bond Business Unit and head of the Investment Grade Syndicate. Mr. Snook became a partner at Goldman in 2000. Before joining Goldman Sachs, he was an associate at Drexel Burnham Lambert and an assistant treasurer at Bankers Trust. Mr. Snook holds a B.S. in civil engineering and an MBA degree from Rensselaer Polytechnic Institute.
TK Srinivas 
Vice President of Engineering 
NikSun

Dr. TK Srinivas is Vice President of Engineering at NIKSUN, Inc and is responsible for all hardware and software deliverables to over 1000 customers in 30 countries. The global engineering team of NIKSUN that he leads conceives, develops and delivers products in the area of Cyber Security, Forensics and Performance monitoring in wired and wireless deployments for enterprises, Service Providers, Managed Service Providers and financial verticals. Dr. Srinivas's experience prior to joining NIKSUN includes building large scale software systems in a variety of roles spanning three decades at Bell Labs and Avaya Labs. In these past roles, Dr. Srinivas directed and managed the development and enhancements of systems involving millions of lines of code, from requirements through global deployment and maintenance – utilizing fast but effective processes to ensure the timely delivery of quality code. Dr. Srinivas is experienced in building systems for Enterprise and Service Provider customers. He has a proven track record for building and managing teams across multiple international locations as well as creating long-term strategic relationships with business partners and vendors. Dr. Srinivas held roles such as Director of Architecture & Engineering at Avaya and before that served as Chief Architect for the Avaya Global Services organization, which was a two billion dollar business. Dr. Srinivas has an MSc in Physics from the Indian Institute of Technology (IIT) at Kanpur and an MS degree in Computer Science and PhD in Theoretical Condensed Matter physics from the State University of New York at Buffalo.
Rob Stanich 
Senior Managing Consultant, Financial Markets Strategy and Transformation 
IBM Global Services

Robert Stanich is a Senior Managing Consultant of Strategy and Transformation at IBM, who helps financial firms develop new businesses and streamline their existing operations. He has extensive experience leading large, multidisciplinary teams in environments of change and complexity, providing strategic advice, improving business practices and processes, analyzing acquisitions, integrations, market entries, and other business opportunities. Rob holds an MBA from New York University's Stern School of Business and a Bachelor of Arts in Foreign Policy from the American University.
Matthew Stauffer 
Managing Director 
DTCC

Matt Stauffer is currently Managing Director of Strategy and Business Development at the Depository Trust & Clearing Corporation (DTCC). Based in New York, Matt is responsible for developing common industry platforms across DTCC's stakeholder services businesses. Matt is also head of DTCC's Business Transformation Office, responsible for assessing and reengineering structures and processes to deliver greater business value, and is a member of DTCC's Operating Committee and Strategy & Planning Council. Matt has over 15 years of financial services experience including strategy, business development, operations and technology. Previously, Matt has held other key roles at DTCC including, Managing Director, Operations; Vice President, Corporate Strategy and Director, Information Technology. Prior to joining DTCC in 2004, Matt worked at Accenture in their Financial Services Transformation group, dealing mainly in organizational transformation and re-engineering. Matt graduated from Cornell University with a Bachelor of Science degree in Organizational Communications.
Robin Strong
Director, Buy-side Market Strategy
Fidessa

Robin is responsible for the market positioning of Fidessa's buy-side solutions. He has led the market strategy for the buy-side operation since 2008, playing a key role in driving the business through a period of considerable investment in its products and services globally.

Robin has also played a significant part in highlighting the value of Fidessa's fragmentation analysis tools to the wider buy-side community, in particular the Tradalyzer™ which analyses the performance of a specific trade against the consolidated view of the market.

With nearly 20 years' experience in financial markets, Robin has held both commercial and technical positions with leading organizations, including Credit Suisse and Salomon Brothers. Prior to joining Fidessa, Robin co-founded Concise, a London-based specialist consulting firm to investment banks.

Robin is the Co-Chair of the FPL Membership Services Committee and a frequent contributor to the buy-side press, featuring regularly as a speaker at industry events.
Howard Tai
Senior Analyst, Institutional Securities & investments
Aite Group

Howard Tai is a senior analyst with Aite Group, focusing on derivatives products, multi-asset class investment, and risk management strategies, as well as the role of electronic trading in currency, equity derivatives, convertible securities, and equities.

Mr. Tai brings to Aite Group more than 25 years of investment experience across multiple asset classes and derivatives products. Before joining Aite Group, he spent more than 15 years with American Century Investments (ACI), most recently as vice president, currency and equity derivatives specialist. In this role, he was responsible for policy, strategy, risk management, and trading of foreign exchange, equity derivatives, and convertible securities. During his tenure at ACI, he traded currencies, equity futures, listed equity options, OTC structured products, convertible securities, and Asian, European, Latin American, and U.S. equities. While there, he also served as a member of the Asia-Pacific Steering Committee for FIX Protocol Ltd. Prior to joining American Century Investments, Mr. Tai worked for Citigroup and JPMorgan Chase.

Mr. Tai has been quoted extensively in the financial press and in trade publications such as Global Pensions, Institutional Investor, Euromoney, FX Week, Advanced Trading, and Wall Street & Technology. He has presented at leading industry events globally, including serving as the keynote speaker at the inaugural FX Invest Conference in 2007.

Mr. Tai received his B.A. in Economics from the University of Pennsylvania and an M.B.A. in Finance from Cornell University. He is fluent in both English and Mandarin Chinese, and is conversant in Cantonese. He has been actively involved in coaching youth soccer over this past 10 years, and is a strong advocate for K to 12 education excellence in America's public schools.
Dr. Jan Teichmann
Fellow, SAP HANA Product Marketing
SAP

Jan is a Fellow in SAP HANA Product Marketing in Palo Alto, normally being based out of Walldorf working for HANA Product Management on HANA in the Cloud. Jan is used to "thinking Cloud" having worked for ByDesign for 9 years. Also, working with TREX and HANA for many years, he knows the strengths of combining OLTP and OLAP reporting. He had started his career at SAP in 1996 in R/3 HCM development, getting to know ERP customers, consulting, training and custom development.

Jan grew up in Germany, near Frankfurt. He studied physics graduating with a PhD.
William C. Thum
Principal
Vanguard

William C. Thum is a Principal of The Vanguard Group, where he is the Senior Derivatives Transactional and Regulatory Specialist in the Legal Department. Mr. Thum is a frequent speaker at ISDA, SIFMA and various other conferences on derivatives related matters, has written numerous articles on derivatives issues and has participated in several joint CFTC / SEC public roundtables on Dodd-Frank Act-related rulemaking. Prior to joining Vanguard in 2010, Mr. Thum was a partner with Fried, Frank, Harris, Shriver and Jacobson LLP, where he concentrated on derivatives regulatory issues and tailoring agreements across fixed income and equity products including prime brokerage for banks, broker dealers and asset managers. From 1998 to 2007, Mr. Thum was executive director and head of institutional securities documentation - Americas at Morgan Stanley. From 1996 to 1998, Mr. Thum was vice president and head of derivatives documentation - Americas at UBS. He also worked at BNP Paribas as legal counsel, and at Dresdner Kleinwort in London as assistant director and legal counsel. Mr. Thum received his JD from The American University, Washington College of Law and his BA from Bucknell University. He is admitted to the bar in New York and Pennsylvania.
David M. Wallace 
Global Financial Services Marketing Manager 
SAS

David Wallace is Global Financial Services Marketing Manager for SAS with responsibility for defining industry strategy for banking and capital markets. He has over 30 years experience in the application of information technology to solve client needs, including a focus on financial services for almost 20 years. Prior to joining SAS, David was Manager, Corporate & Investment Banking, Americas FSI Marketing for Hewlett-Packard. David also held a number of senior sales and marketing positions over a 23 year career at HP. During a 10 year assignment managing the global relationship with a top five U.S. financial services firm, David was responsible for client projects in corporate and investment banking, retail brokerage, consumer and commercial banking, trust administration, retirement services and corporate shared services. David holds a bachelor of science in economics from the University of North Carolina Wilmington and a master of business administration from East Carolina University.
Robert Walley
Principal, Regulatory & Capital Markets Consulting
Deloitte & Touche LLP

Robert Walley is a principal in Deloitte & Touche LLP's Regulatory & Capital Markets Consulting practice, focusing on clients in the banking and securities, exchange and ECN industries. He has more than 25 years' experience in system design and development. Bob has comprehensive working knowledge of the traded markets and the regulatory and compliance functions. He focuses on risk management, market surveillance, examinations, case management, trading systems and listings compliance. During his tenure at Deloitte, he has advised several Exchanges on leading practices, process improvements and best uses of technology for decision support.

Bob has extensive experience in systems architecture, application design, data management and architecture, system development methodologies, building enterprise data repositories, warehousing and enterprise reporting solutions. From an industry perspective, Bob is a specialist in the trade lifecycle, financial instruments and compliance. He has performed numerous assessment projects to evaluate the effectiveness of the functions, compliance to rules and risk to the organization.

Bob also serves as the lead for the Operations & Technology service line. As leader, he is responsible for developing and delivering operational and technical services to the Financial Services industry, Energy & Resources, as well as Health Sciences.
David Zimmerman
Global Solutions Executive and WW Cloud Leader
IBM Banking & Financial Markets

Dave Zimmerman is IBM's Global Solutions Executive & Worldwide Cloud Leader for Banking & Financial Markets. He has over 20-years experience delivering strategy and transformation results to clients on five continents. Dave has successfully managed worldwide complex client engagements and programs ranging from progressive renovation to over $100M in scope. Previous leadership roles include managing IBM's Global Core Banking business and Global Vice President at Cap Gemini, Ernst & Young.
Antonio Zurlo
Senior Program Manager
Microsoft

Antonio Zurlo, Senior Program Manager in Microsoft's Azure Customer Experience team, has more than 15 years' experience implementing large-scale, distributed systems for the financial services and insurance industries. His experience includes building high-performance computing (HPC)/Grid infrastructures, object-oriented middleware, and virtualization environments for some of the largest investment banks in the world. Antonio's current focus is on Big Data and Big Compute solutions on Azure.

Before joining Microsoft, Antonio worked for Platform Computing, now an IBM company specializing in Grid Computing. He has also worked as a trading-system architect at Goldman Sachs, Lehman Brothers, and Bear Stearns. Antonio holds a Master's degree in Computer Science from the University of Pisa, Italy.
---
---