Media Partners
Please contact Sonja Smash, Marketing Coordinator at 212.313.1242 if you are interested in becoming a Media Partner.  

 
Bobsguide, an AFP(r) company based in London, is the premier financial IT solutions network, connecting financial IT buyers with suppliers. On bobsguide, financial IT suppliers from across the globe interact with IT, treasury and financial professionals and exchange information about robust, practical financial systems and software. As part of the Association for Financial Professionals(r)' global network, bobsguide has over 70,000 members and 2,000 vendors and features the latest financial technology news, RSS feeds, jobs and event announcements. www.bobsguide.com 



 Compliance Intelligence delivers practical, implementable information for securities, investment and bank compliance officers and their advisers. It delivers the steps, strategies and responses from experts on current compliance issues. It goes behind current regulatory announcements to offer actionable guidance from experts, direct reaction from compliance officers, industry comparison and benchmarking-it is a how-to guide, rather than a regulatory watch-list. It also provides features and data, including a rule docket and regulatory guidance hub. Delivered via regular email alerts each week; and bi-weekly print issues-Compliance Reporter-each alternating Monday (with the PDF emailed the Friday before). www.complianceintel.com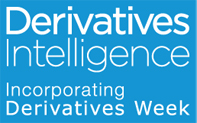 Derivatives Intelligence provides timely, actionable news, features, data and informed perspectives on the global derivatives market. With reporters based in New York, London and Hong Kong, subscribers receive unparalleled coverage of equity, credit, interest rate, foreign exchange and commodity derivatives. From the latest deal news and desk strategies on sell-side desks to buy-side investor strategies and expert commentary, Derivatives Intelligence is a must-read throughout the business day. A range of interactive market data and new community features such as blogs and multimedia keep market participants engaged. Delivered via email alerts through the day, daily news roundup, weekly PDF on Friday and a weekly print issue- Derivatives Week-each Monday morning.

EventsInAmerica.com is the most comprehensive online directory of trade shows, conferences, meetings and conventions in the USA and Canada. Users like our site because we save them time. Our directory is large, easy to use and offers extensive details. If you organize, manage, exhibit, attend or supply trade shows and conferences, you should be using www.EventsInAmerica.com.

FierceFinance has an ear to the ground on the latest Wall Street rumblings - groundbreaking deals brokered by big banks, movements in the funds markets, industry-shaping investments, and the impact of the ever-changing regulatory environment. Financial executives rely on FierceFinance's email briefing to keep abreast of the daily headlines and receive in-depth reports on the industry's movers and shakers. All FierceFinance subscribers are also invited to attend our interactive webinars and gain competitive intelligence through our vast whitepaper/eBook library. Get ahead in your field by searching the latest job postings in our extensive jobs board. Join the FierceFinance community today! http://www.FierceFinance.com  

Hedge Connection has been helping managers and investors through web-based research, events and advisory work since 2005. Hedge Connection is the first and only internet- based platform that offers hedge funds direct access to a membership of "opt-in" qualified active hedge fund allocators. Investor members join for free and gain access to detailed information on hedge fund members. All members receive invitations to member's only events and partner discounts. Learn more and Join the Club at www.hedgeconnection.com.

Money Management Executive (www.mmexecutive.com)  is the leading brand that asset management executives trust and rely on for the latest news and analysis of changes in operations and technology, sales and marketing, regulation, governance and investing—all from the perspective of mutual fund managers and other leaders in asset management. It reaches a nationwide community of senior decision makers who depend on Money Management Executive as their prime source of news and industry perspective.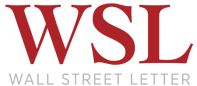 Wall Street Letter provides unrivalled in-depth intelligence on the latest trading and technology happenings and how they impact your business. We cover 360 degrees of trading, from pre-trade analytics to post-trade processing.
---
---