HIGHLIGHTS FROM SIFMA'S AML2017
Celebrating its 17th year, SIFMA's Anti-Money Laundering & Financial Crimes Conference gathered more than 500 compliance and legal professionals on February 8-9 at the Grand Hyatt in New York City.
During the event, participants heard practical insights from the industry's leading financial services, regulatory and law enforcement professionals.
The program featured not only an excellent line-up of speakers, but also multiple networking breaks for participants to connect with their peers and event sponsors to discuss the latest developments in the AML and financial crimes space.
Be the First to Know About AML2018!


Prepared Remarks
Event Photos

Conference Materials
Download the event app, the only digital guide, to access conference presentations and materials. Available on iOS and Android, the app can be accessed by clicking the link below on your mobile device or by searching the Apple App Store and Google Play for SIFMA Events. Please note that presentations are locked for conference attendees only.

Thank You to Our Sponsors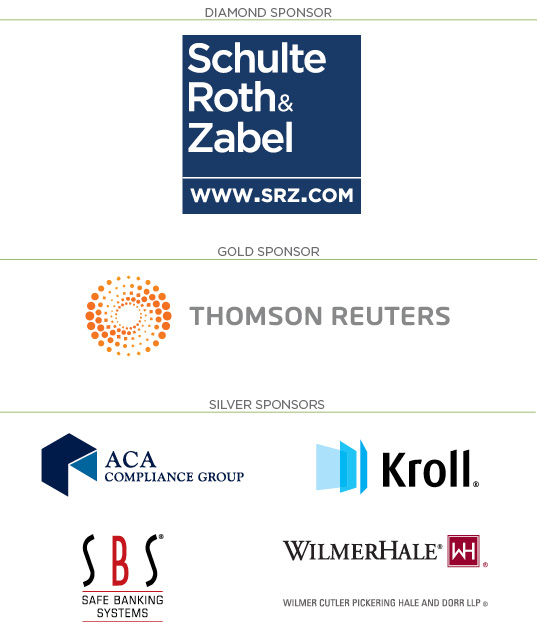 ---
---